Phoebe Pope and the Year of Four
by
Nya Jade

Published: October 30th 2012 by Dreamwell Publishing
Cover Design: Phat Puppy Art 

Book Blitz hosted by Xpresso Book Tours 
Goodreads | Amazon(0.99c for the month of December!!!)
"The students of Green Lane Academy roam their halls unaware that below their manicured campus exists a prestigious school of an entirely different kind . . .

Sixteen-year-old Phoebe Pope has enrolled at the Campus Below: a spy academy for shape-shifters hidden deep beneath the grounds of a boarding school whose humans unknowingly protect it. There, thanks to a carefully planned schedule, she leads a double life: spy trainee Below and normal teenager Above.

As if two course loads, concealing a secret power she alone wields, and coping with her father's recent death weren't enough, Phoebe finds herself developing major feelings for actor and teen heartthrob Colten Chase, who attends the Campus Above and appears to be majoring in winning Phoebe's heart. But when officials learn that Phoebe may be at the center of a startling prophecy, she becomes the target of shape-shifting assassins who will stop at nothing to suppress the truth.

Now Phoebe's lessons about Shaper's enemies and spycraft take on great importance as a menace stalks the campus, with Phoebe as its target. Meanwhile, what began as an unlikely relationship with Colten, quickly morphs into heartache when she suspects that something sinister lurks beneath this movie star's glitter and fame. Suddenly, Phoebe's caught in a mesh of lies, betrayals, and danger where she doesn't know who to trust, and needs to rely on herself—and her secret power—to get to the truth and to stay alive."
Excerpt:
"Phoebe was too far away to sense whether the boy had one heart or two. Through the maze of trees with clattering leaves, she could see him moving with purposeful speed. He was headed toward her destination—a brownstone chapel perched at the top of a small hill. Not knowing the boy's nature made Phoebe hesitate. Then came the sound of tower bells. Eight o'clock. There was no time to think of an alternate route. She was officially late for the Conversion.
A loud, echoing crack quickened Phoebe's pace as lightning slashed the indigo sky above her. She had barely reached the base of the hill when rain began pounding down. Clutching the camera that hung from the strap around her neck, she sprinted the final stretch, arriving breathless.
Phoebe wiped the rain from her face, and then entered the chapel. Inside, light from moon-facing windows cast a misty glow across the sanctuary, the air redolent with the smoke of a blazing fireplace. She glanced around the heart of the nondenominational Green Lane Academy. It seemed so ordinary, so quiet, even peaceful. Rows of pews with velvet cushions ran the width of the room. She moved between them, taking care to remain in the shadows. An irregular shape in a dark corner caught her eye and Phoebe could just barely make out the outline of the boy. He knelt with his head between his hands, his body huddled against a pew. Praying.
Phoebe paused several feet away and waited. After a moment she felt energy seeping from the boy's skin, raising the hairs on hers. Cold and electric, it meant one thing: the boy had only one heart. She couldn't risk him seeing what she had come there to do. That meant waiting. Just then, something stirred behind her."
Giveaway:
Win a Kindle Fire HD!! It's open internationally and ends on December 21st, 2012!!
*If the Rafflecopter does not load, please refresh the page! 
About the Author:
Nya Jade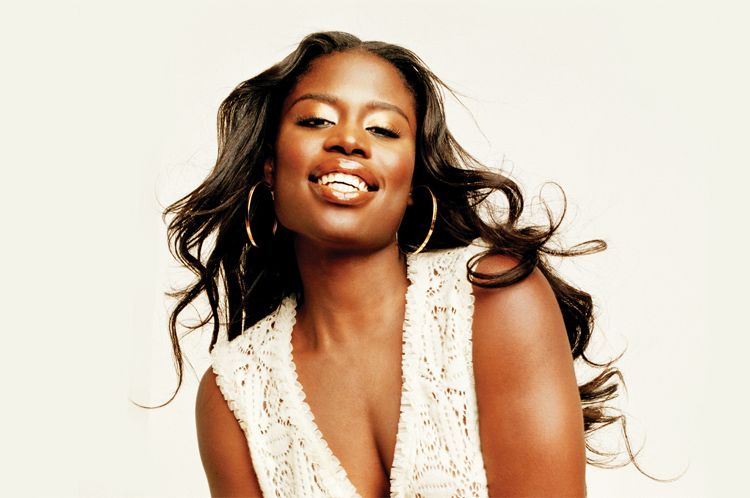 Nya Jade is a singer-songwriter and author based in San Francisco. Her music videos have aired on the VH1, BET, and MTV networks. USA Today hailed Nya as a "young female troubadour worth keeping your eyes and ears on," in an entertainment feature on up-and-coming singer-songwriters. "Her cool singing voice recalls Sade," said the LA Times.
Between writing and performing new music, Nya took a musical sabbatical to focus on writing a novel—an endeavor she found quite daunting, until she began looking at each chapter as a verse in a very long song. Phoebe Pope and the Year of Four is her first novel.
In her free time, Nya enjoys hanging out with family and friends, searching for amazing gluten-free desserts, and bargain hunting for her next pair of funky shoes.
Nya holds a B.A. in Economics and an M.A. in Sociology, both from Stanford University.
Website | Facebook | Twitter | Goodreads
Thanks so much for stopping by! Don't forget to grab this while it's 99c on Amazon 🙂
Happy Reading
xo Lauren