*Hosted by Xpresso Book Tours
The Boys of Summer(Summer Series #1) by C.J. Duggan

Published: December 17th 2012
Goodreads | iTunes | B&N | Amazon – Paperback | Amazon – Ebook
"It seemed only natural to nickname them the 'Onslow Boys'. Every time they swaggered in the front door of the Onslow Hotel after a hard week's work, their laughter was loud and genuine as they settled onto their bar stools. I peeked through the restaurant partition, a flimsy divider between my world and theirs. I couldn't help but smile whenever I saw them, saw him … Toby Morrison.

Quiet seventeen-year-old Tess doesn't relish the thought of a summertime job. She wants nothing more than to forget the past haunts of high school and have fun with her best friends before the dreaded Year Twelve begins.
To Tess, summer is when everything happens: riding bikes down to the lake, watching the fireworks at the Onslow Show and water bomb fights at the sweltering Sunday markets.

How did she let her friends talk her into working?

After first-shift disasters, rude, wealthy tourists and a taunting ex-boyfriend, Tess is convinced nothing good can come of working her summer away. However, Tess finds unlikely allies in a group of locals dubbed 'The Onslow Boys', who are old enough to drive cars, drink beer and not worry about curfews. Tess's summer of working expands her world with a series of first times with new friends, forbidden love and heartbreaking chaos.

All with the one boy she has never been able to forget. 

It will be a summer she will always remember.

Warning: sexual references, and occasional course language."
Excerpt:
As the engine churned dark water into white froth behind us, I thought about what we were about to do. I was about to embark on a day on the lake with Toby Morrison. If anyone had told me last week this was how I'd be spending my summer, I would have never believed them.
"Where to?" called Toby over the hum of the motor.
"McLean's?" posed Sean.
"Too busy," Ellie yelled.
"How about over Horseshoe Bend? Pretty secluded there," I suggested.
Sean smiled wickedly as he moved to sit beside Toby. "You want somewhere private, do you, Tess? What do YOU have planned for the day?"
I blushed, horrified at what he thought I was suggesting.
"I just meant …"
"You heard the lady, Tobias, drive her around the bend."
Giveaway:
Win a signed paperback of The Boys of Summer plus 5 signed bookmarks for 5 winners!
*If the Rafflecopter does not load, please refresh the page! 
About the Author:
C.J. Duggan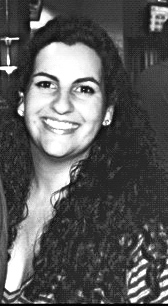 C.J Duggan is an Australian author who lives with her husband in a rural border town of New South Wales, Australia.
The Boys of Summer is Book One in her Mature Young Adult Romance Series.
For more on C.J and 'The Summer Series', visit www.cjdugganbooks.com
Website | Goodreads | Twitter | Facebook
I cannot wait to read this! As you all know I am hooked on New Adult lately and this sounds awesome!
Happy Reading!
xo, Lauren