The Make Me Read It Read-a-Thon is hosted by Val @ The Innocent Smiley and Ely @ A Book So Fathomless from July 20th @ 8 am to July 27th @ 12 am. It's such a fun idea… everyone who is participating asks their blog readers/Instagram followers/whoever to vote on the books they will be reading! Check out the blogs above for more details and to sign up if you're interested!
I'm hoping to read 4 books that week, so I have picked 17 books from my collection that I would like everyone to vote on! I'll be posting this on Instagram, Facebook and Twitter as well so I will be combining the votes from all four to see what my reading will be on the afternoon of the 19th!
VOTING IS NOW CLOSED!
Thanks everyone! Stay tuned June 20th to see what books won 🙂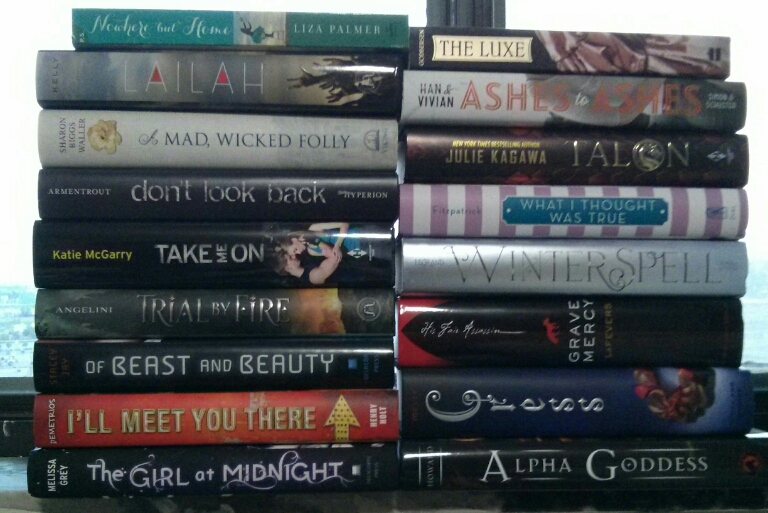 Thanks everyone for taking the survey! I can't wait to see what gets the most votes and I'll be reading next week 🙂
Are you participating in the read-a-thon? Link up your poll also and I will be sure to vote on your choices!!!