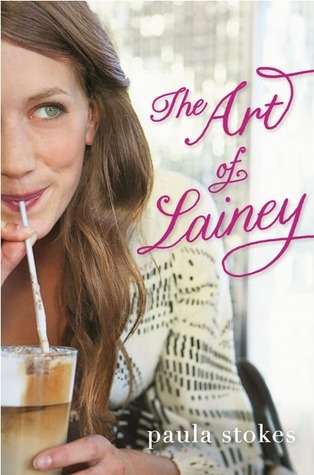 Pages: 384
Published: May 20th 2014 by HarperTeen 
Series: N/A – Stand Alone
Source: ARC from author from YASH giveaway
Amazon • TBD • Kobo • Goodreads

Soccer star Lainey Mitchell is gearing up to spend an epic summer with her amazing boyfriend, Jason, when he suddenly breaks up with her—no reasons, no warning, and in public no less! Lainey is more than crushed, but with help from her friend Bianca, she resolves to do whatever it takes to get Jason back.
And that's when the girls stumble across a copy of The Art of War. With just one glance, they're sure they can use the book to lure Jason back into Lainey's arms. So Lainey channels her inner warlord, recruiting spies to gather intel and persuading her coworker Micah to pose as her new boyfriend to make Jason jealous. After a few "dates", it looks like her plan is going to work! But now her relationship with Micah is starting to feel like more than just a game.
What's a girl to do when what she wants is totally different from what she needs? How do you figure out the person you're meant to be with if you're still figuring out the person you're meant to be?


When The Art of Lainey was first advertised I completed overlooked it. It just didn't seem to be my thing, which I had no idea how I came to that conclusion considering I had zero idea about it but anyhow. Shortly before I actually obtained it however, I seen some reviews of it and all of a sudden I wanted it SO BAD… I was just about to get it from Edelweiss when I won the YASH giveaway and this beauty was included in the books. Needless to say I was overjoyed and I immediately started it as soon as I received it.
I thoroughly enjoyed nearly all of the characters with the exception of Jason (her ex) and his twin sister. I loved Lainey, she was slightly insecure but in a realistic way that fit well to the story and also very funny. Bianca, her best friend is AWESOME. Love that girl, seriously… if ever there is a best friend to have your back its Bianca. And Micah… oh this boy. Tattoo's, piercings… snarky… LOVE HIM!
Although The Art of Lainey was glaringly predictable, it did not take away from the story at all. It was also unrealistic at times but who cares?! It was cute, funny, romantic and sucked me in from page one. I loved the idea of using The Art of War to get an ex back, it was unique and enjoyable to read about. The fake dating part was also fun as well, and through it we discovered just how AMAZING Micah was <3
Just to make it clear, I freaking ADORED this book. I don't have anything bad to say honestly. Although it was predictable it was an awesome story with fantastic characters. I originally rated it 4 stars, but a month later, I still just love this book so much and want to rave about it to everyone so it's definitely a five-star read for me.
If you want a fun, lighthearted contemporary to start off your summer reading, I definitely recommend this one!