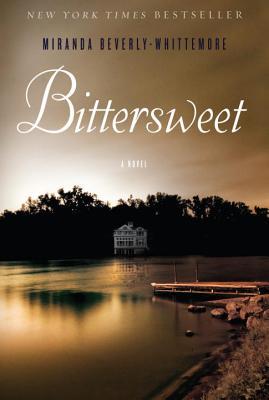 Pages: 400
Published: May 13th 2014 by Crown 
Series: N/A – Stand Alone
Source: Random House via Edelweiss
Amazon • TBD • Kobo • Goodreads

On scholarship at a prestigious East Coast college, ordinary Mabel Dagmar is surprised to befriend her roommate, the beautiful, blue-blooded Genevra Winslow. Ev invites Mabel to spend the summer at Bittersweet, her cottage on the Vermont estate where her family has been holding court for more than a century; it's the kind of place where swimming boldly is required and the children twirl sparklers across the lawn during cocktail hour. Mabel falls in love with the midnight skinny-dips, the wet dog smell lingering in the air, the moneyed laughter carrying across the still lake, and before she knows it, she has everything she's ever wanted: wealth, friendship, a boyfriend, and, most of all, the sense, for the first time in her life, that she belongs.

But as Mabel becomes an insider, she makes a terrible discovery, which leads to shocking violence and the revelation of the true source of the Winslows' fortune. Mabel must choose: either expose the ugliness surrounding her and face expulsion from paradise, or keep the family's dark secrets and redefine what is good and what is evil, in the interest of what can be hers.


When I first seen Bittersweet I was immediately intrigued. I am perpetually on a search for a mystery that will just blow my mind and this sounded like it might come very close!
Mabel was a weird character. In fact, all of the characters in this book were strange and largely unlikable. Mabel definitely had a bit of mystery surrounding her because her character and story was revealed in parts throughout the story. Ev was her wealthy roommate at college and I did not know what to make of her. She was moody, erratic and pretty off the wall. Having finished this over two weeks ago, I can honestly say I still don't really know what I think about the characters. Luckily Bittersweet is definitely more about the plot…
The plot was definitely interesting and because I knew there was going to be a "terrible discovery" I was definitely on edge reading it. I kept waiting for the revelations to come so I was certainly sucked in to the very last page. I don't want to say too much because I don't want to spoil what surprise elements that the story holds but it was definitely a fantastic and intriguing story.
I did figure out the main plot point but it didn't take away from my liking the story actually. It was a lot more twisted than I expected from this book and I enjoyed that.
Bittersweet is definitely not a feel good book… it's gut wrenching and saddening and overall, I'm not sure how I feel about the ending. I really liked it and it fit well into the overall story, don't get me wrong, but I'm not sure how to explain how I feel about this book! I would recommend it absolutely, the writing is wonderful and the story is phenomenal but you'd just have to read it to experience what I'm trying to explain 😛