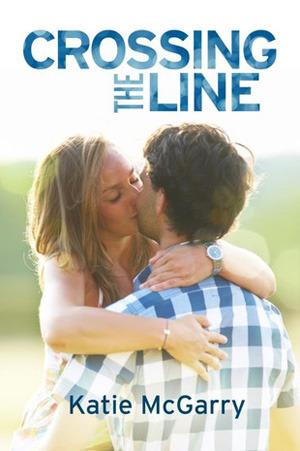 Pages: 67
Published: April 01st 2013 by Harlequin Teen 
Series: Pushing the Limits #1.5
Source: Purchased on Kindle

Lila McCormick, Echo's best friend from Pushing the Limits, first met Lincoln Turner when tragedy struck both their lives. But she never expected their surprise encounter would lead to two years of exchanging letters—or that she'd fall for the boy she's only seen once. Their relationship is a secret, but Lila feels closer to Lincoln than anyone else. Until she finds out that he lied to her about the one thing she depended on him for the most.

Hurting Lila is the last thing Lincoln wanted. For two years, her letters have been the only thing getting him through the day. Admitting his feelings would cross a line he's never dared breach before. But Lincoln will do whatever it takes to fix his mistakes, earn Lila's forgiveness—and finally win a chance to be with the girl he loves.

Well it's no secret that Pushing the Limits was one of my favorite reads of 2012 so you can only imagine how beyond ecstatic I was to learn that Pushing the Limits would be having a companion novel and a novella!! I really enjoyed Lily in PTL as Echo's best friend, but unfortunately we didn't get to learn a lot about her as the novel was mainly focused on Noah and Echo.
I loved Lily. I really thought that we got a wonderful sense of her character and what she was like even though Crossing the Line was such a short novella. I loved her fear, her anxiety and most of all her love for Lincoln. I thought Noah was a great character and perfect love interest for Lily. I'm not sure how Katie McGarry is able to make you fall in love with two characters in less than 100 pages! I adored both main characters and I was left wanting more at the end.
The story was a wonderfully crafted romance. I really enjoyed how Lily and Lincoln got to know each other through letters, not in person. That added a different depth to their relationship and I was just waiting to see their romance play out. We also got a realistic glimpse into what Lincoln's home life was and I think that pulled his story together. If we had of just heard is explanation from him it might not have felt so real.
Crossing the Line was a great addition to Pushing the Limits. It was enjoyable to see more of Lily and to meet a whole new sexy boy! I wish there was more to Lily's story! Highly recommend this to anyone that loves Pushing the Limits!!