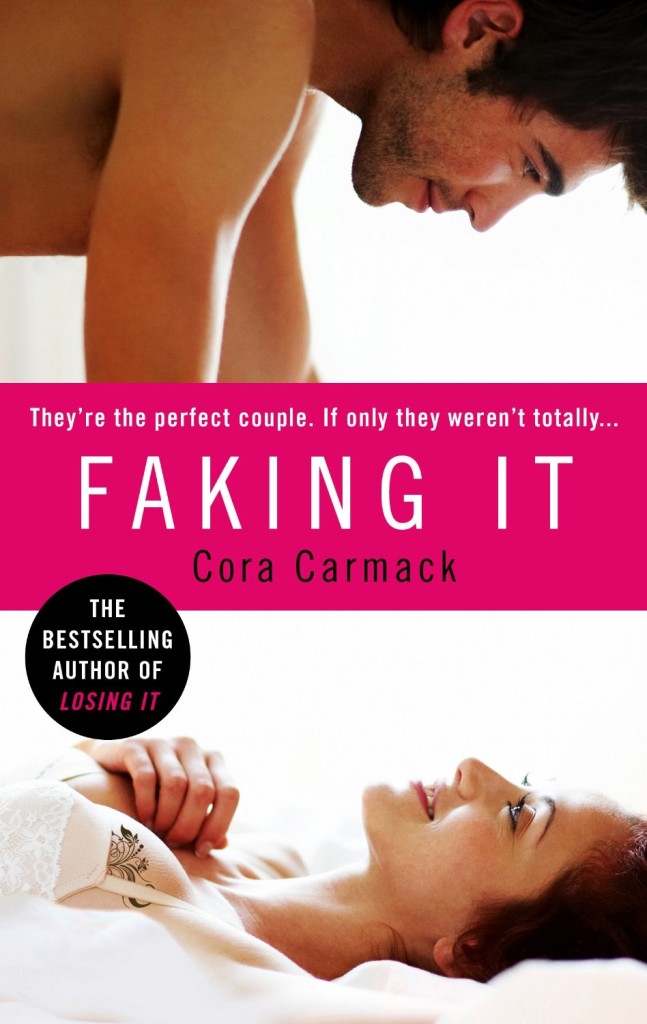 Pages: 304
Published: June 4th 2013 by William Morrow 
Series: Faking It #2
Source: William Morrow via Edelweiss
Amazon | TBD | Kobo | Goodreads

Mackenzie "Max" Miller has a problem. Her parents have arrived in town for a surprise visit, and if they see her dyed hair, tattoos, and piercings, they just might disown her. Even worse, they're expecting to meet a nice, wholesome boyfriend, not a guy named Mace who has a neck tattoo and plays in a band. All her lies are about to come crashing down around her, but then she meets Cade.

Cade moved to Philadelphia to act and to leave his problems behind in Texas. So far though, he's kept the problems and had very little opportunity to take the stage. When Max approaches him in a coffee shop with a crazy request to pretend to be her boyfriend, he agrees to play the part. But when Cade plays the role a little too well, they're forced to keep the ruse going. And the more they fake the relationship, the more real it begins to feel.


Wow. Faking It definitely did not have "second book syndrome"!!!
I was quite excited when I found out there would be a companion novel to Losing It. I really enjoyed Cora Carmack's easy to read, fluent writing style so I could not wait to get my hands on the second book; little did I know that it would be about Cade!
Max, the main character, was fantastic. She was so much different from your usual main character; she was spunky, tattooed, full of piercings and held her own. She is probably one of my favorite main characters in a contemporary thus far. And Cade… in Losing It I didn't really pay much thought to him. I liked him well enough and thought he was sweet but you could tell that he was not going to be the love interest chosen so I didn't dwell on him too much. I LOVED him in Faking It. He was amazing… actually perfect, and that is exactly how he is portrayed in Faking It.
I adored Max and Cade's story. My favorite part of the entire novel was that it was a "bad girl" and "nice boy". It's almost always the opposite so it was so refreshing to have a different take on the generic love story. I also really liked that Max actually had a back story. She endured an extremely traumatic experience witnessing the death of her sister and it hardened her. It was realistic and portrayed quite well. Her struggle to put aside her past and follow her heart was fantastic. To compare it to Losing It(which was rather cliché with the student falls in love with the teacher) it was better by a long shot.
All in all, Faking It was great. The only reason I gave it 4 stars is because I felt the ending was kind of abrupt. I loved the ending, don't get me wrong, as I thought it tied up the story nicely but I just expected a little bit more. If you enjoyed Losing It you need to read Faking It. It's a great companion novel, and an awesome story in and of itself.



Happy Reading!
xo Lauren