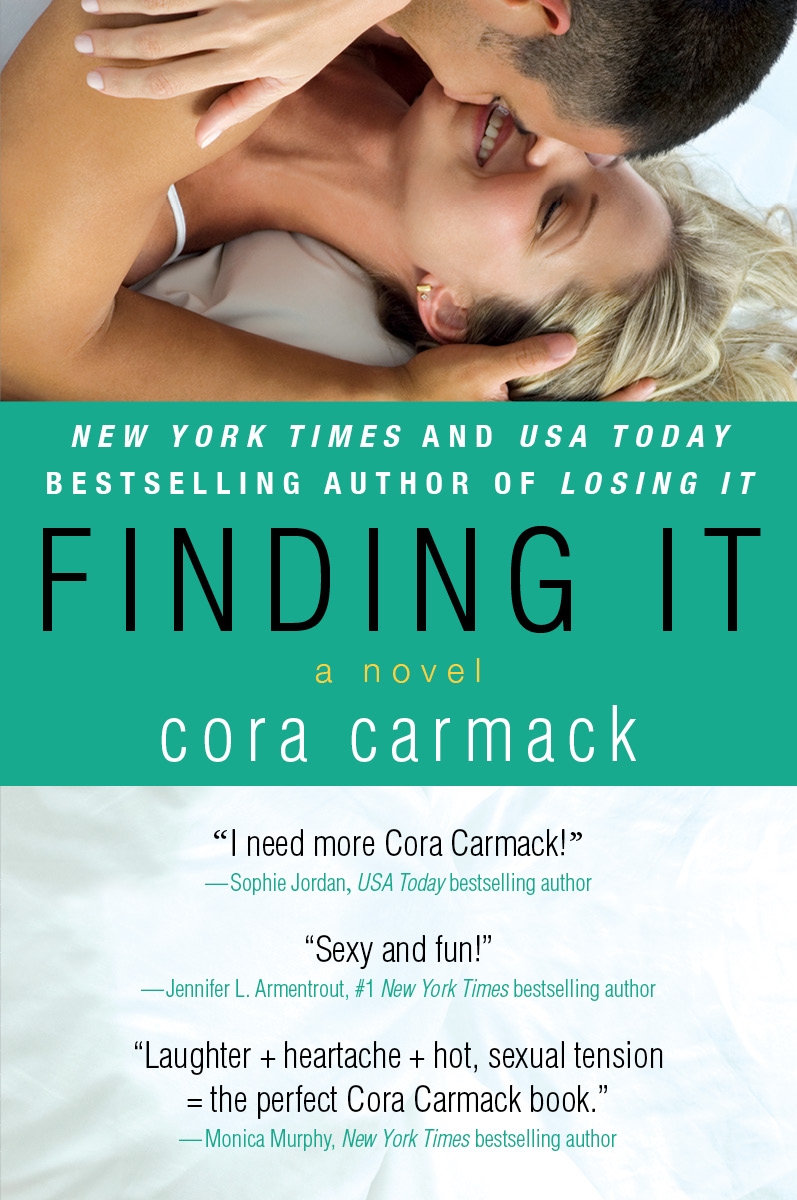 Pages: 304
Published: October 15th 2013 by William Morrow 
Series: Losing It #3 
Source: William Morrow via Edelweiss
Amazon | TBD | Kobo | Goodreads

Sometimes you have to lose yourself to find where you truly belong…

Most girls would kill to spend months traveling around Europe after college graduation with no responsibility, no parents, and no-limit credit cards. Kelsey Summers is no exception. She's having the time of her life . . . or that's what she keeps telling herself.

It's a lonely business trying to find out who you are, especially when you're afraid you won't like what you discover. No amount of drinking or dancing can chase away Kelsey's loneliness, but maybe Jackson Hunt can. After a few chance meetings, he convinces her to take a journey of adventure instead of alcohol. With each new city and experience, Kelsey's mind becomes a little clearer and her heart a little less hers. Jackson helps her unravel her own dreams and desires. But the more she learns about herself, the more Kelsey realizes how little she knows about Jackson.


To say I was excited to read Kelsey's story might have been an understatement. I really enjoyed Losing It, and I adored Faking It so I thought that this series could only get better. Well… I was wrong.
After Kelsey graduated she jetted off to Europe as basically a big "eff you" to her parents. She didn't have any plans, she just started globetrotting, partying and living a no-responsibilities type of life. Then she met Jackson Hunt…
I didn't really have an opinion on Kelsey after reading Losing It. She was just kind of "there" for me, but that was also the same with Cade and I adored him after I read Faking It so I thought I would love her once the story was about her as well. I couldn't stand her. Seriously, I almost stopped reading this book because Kelsey had me backed into such a corner of dislike for her. She was completely irrational, immature and her fix for solving all of her problems was to drink them all away. I realize that she had a back story that caused her emotional trauma, but I felt a bit, that it was kind of thrown in there as a filler. I've read a ton of stories where that exact same issue is handled very well, but in Finding It, it just did not work for me. My disdain for Kelsey, stopped shortly before the end of the book, but really? It shouldn't take me that long to like the main character. However… Hunt. Oh, Jackson Hunt. I LOVED this guy. He was so freaking sexy, and kind and well, he put up with the likes of Kelsey. I loved him. If it wasn't for Hunt I probably would have stopped this book after a few chapters but he kept me interested.
To story itself, isn't all that interesting. When I reached the halfway point, I was astonished because I felt that nothing had happened and it was 50% finished. The entire first half of the book is Kelsey getting drunk and making ridiculous decisions. Nothing else. Oh and Hunt following her around. Literally, nothing else happened.
There is a twist at the end, that really did shock me. I was actually totally surprised and didn't see it coming at all. Maybe it's because the first half of the book was so uninteresting that I didn't think anything else would happen, but it did pick up the book for me.
All in all, this was just "ok". It doesn't even hold a candle to the first two books in the series, and I could have done with not reading it. That being said, I will still read the next one because it's about Hunt 😛