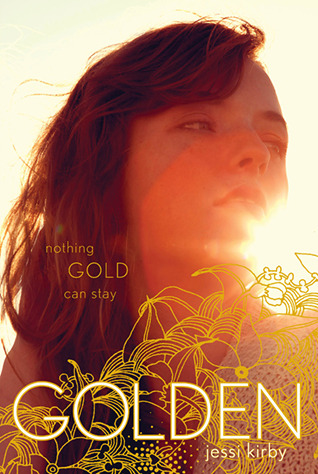 Pages: 288
Published: May 14th 2013 by Simon & Schuster Books for Young Readers 
Series: N/A – Standalone
Source: Simon & Schuster via Edelweiss

Love, tragedy, and mystery converge in this compelling novel from "an author to watch" (Booklist).

Seventeen-year-old Parker Frost has never taken the road less traveled. Valedictorian and quintessential good girl, she's about to graduate high school without ever having kissed her crush or broken the rules. So when fate drops a clue in her lap—one that might be the key to unraveling a town mystery—she decides to take a chance.

Julianna Farnetti and Shane Cruz are remembered as the golden couple of Summit Lakes High—perfect in every way, meant to be together forever. But Julianna's journal tells a different story—one of doubts about Shane and a forbidden romance with an older, artistic guy. These are the secrets that were swept away with her the night that Shane's jeep plunged into an icy river, leaving behind a grieving town and no bodies to bury.

Reading Julianna's journal gives Parker the courage to start to really live—and it also gives her reasons to question what really happened the night of the accident. Armed with clues from the past, Parker enlists the help of her best friend, Kat, and Trevor, her longtime crush, to track down some leads. The mystery ends up taking Parker places that she never could have imagined. And she soon finds that taking the road less traveled makes all the difference.

I went into Golden with high, I mean HIGH expectations. I expected to be swept off my feet, bawl my eyes out and just feel like my heart was ripped out of my chest… none of that happened. Now let me explain…
I loved the main character Parker. I thought she was one of the most realistic and raw characters I have seen in a book in quite some time. Her emotions and actions were just so true for that time in her life. She was irrational at times but it led her to a good place and the struggle she had with finding herself I think is something that a lot of people will relate to. The coming of age aspect of this novel was done exceptionally well. I also really enjoyed her best friend, Kat. Their relationship was done very well in my opinion. Kat had such honest emotions with the fact that Parker would be leaving for university and she would be remaining in town. The friendship between Parker and Kat was probably one of my favorite things about Golden.
The plot, for me, was so predictable. I just seen everything that was going to happen coming well before it did. I'm not sure why… and I'm not sure if I was supposed to but it really kept me from loving the story. I obviously won't go into the details because these are major plot points that we are talking about but… ah, it frustrates me that I wasn't surprised. The story about Julianna and Shane is just heart wrenching. It's a really, really sad part of the book. I didn't openly cry but I felt this ache in my chest the more Parker read Julianna's diary. To think that someone so young had her fire snuffed out… oh, it's just so sad.
My other love for Golden was the writing. I adore Jessi Kirby's writing style. She brings you entirely into the story and carries you along with it. It's like music. Between her writing and the characters Golden was saved for me.
Now don't mistake that this isn't a wonderful story, it is. And I did like it but I think my high expectations crushed this one for me, which is unfortunate. I wanted to love this. It's well worth the read, especially if you love contemporary. And believe me … there are a ton of AMAZING reviews for this. Take mine with a grain of salt.