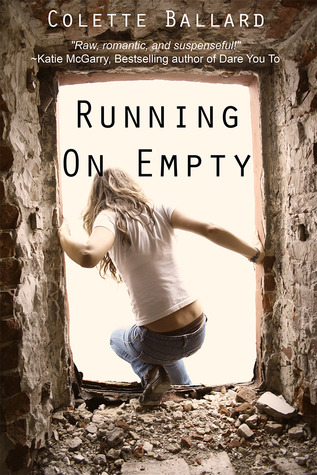 Pages: 376
Publication: May 06th 2014 by Tulip Teen 
Series: N/A – Stand Alone
Source: Patchwork Press via Netgalley
Amazon • TBD • Kobo • Goodreads

What does it feel like when you die—in those final moments? Do you feel the physical pain, or just the pain of your regrets? What does it feel like when you realize you can't answer these questions because you're not the victim?

You're the killer.

River Daniels lives an ordinary life as a high school junior growing up in the confines of rural Texas until her boyfriend's brutal attack leaves her both a murderer and a fugitive. When River's closest girlfriends come to her aid, they make a hasty decision to not only help her, but leave their own troubled lives behind and join in her escape. 

The girls manage to elude police for months, but with every near-miss, River's life spirals further out of control, until she finally hits rock bottom. Realizing she must stop endangering her friends and find evidence proving she acted in self-defense, the girls decide to make a risky move. River must face her ugly past and the one person she was protecting the night her world caved in, the guy she has loved for as long as she can remember.


I was immediately intrigued when I discovered Running on Empty on Netgalley, the story sounded unique and a bit thriller-esque so I was pumped when I got approved to read it!
River was a fantastic main character. Probably my favorite thing about her, and the fact that I related to her the most with, was that she adored animals. Horses and horseback riding play a bit part in the story, as River breaks horses, and I was immediately drawn to her as a character for that trait. Aside from her love from animals, River was emotional, realistic and had a fierce loyalty for her friends and loved ones. She was great, and I wish I had half the luck with loving characters as I did her. There were times when I wanted to scream at her and was upset by her sometimes ridiculous decision-making but those decisions defined her as a person and essentially made her a little less than perfect – a very endearing quality. Her best friends were also wonderful. Both of them had again, a fierce loyalty to one another, with an all for one and one for all type motto. They stuck by each other through thick and thin, and the worst, worst situations but it was refreshing to see such a strong friendship portrayed through to the end of the book.
The story was very good. Predictable and definitely not "thriller-esque" as I originally thought, but interesting and kept me moving forward. The problem I had with the book, and the reason why I gave it three stars, was the pacing. I felt like it went on forever. Honestly .. I thought I would never finish it. I think the predictability played a part in the pacing, as I knew what was coming long before it happened, so I was almost waiting for the events to unfold.
I LOVED the ending though. It was perfect but not sugar-coated perfect. It took a long time to get there but I really enjoyed how the story wrapped up. This was a solid read, with fantastic characters, a bit of sweet romance and a unique plot that I hadn't read before. This definitely will not be my last book by Colette Ballard!