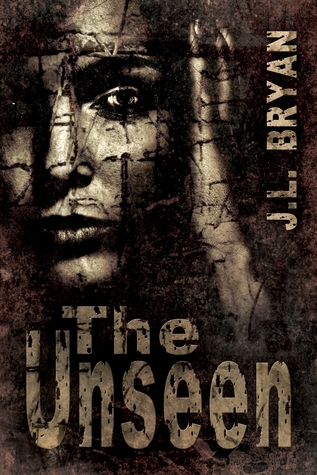 Pages: 343
Published: October 31st 2013 
Series: N/A – Stand Alone 
Source: Author for review

Cassidy is a young tattoo artist living in the Little Five Points neighborhood of Atlanta. She's always suffered terrible nightmares, and sometimes the hideous creatures seem to follow her out of her dreams and into her waking life, though she's the only one who can see them. Drugs and alcohol can blot them out, but never entirely chase them away.

When a demonic cult begins to take control of the people in her life, including her younger brother, Cassidy discovers that the unseen world of monsters is very real. She can no longer avoid it. To protect those she loves, she must accept her own hidden supernatural talents and face the forces of evil before the sinister cult achieves its twisted goals and casts the world into darkness.


I have realized that J.L. Bryan has become one of my never fail authors. I have never been disappointed reading his books, and every time I finish one I cannot wait for his next! When he sent me a copy of The Unseen I was over the moon, I had just added it to Goodreads a few days before and I was excited to read it during Halloween!
Well… I attempted to read it before Halloween. I started The Unseen and immediately got terrified within the first chapter, and put it down. I admit, I am a chicken and the whole Ouija board event scared the life out of me! After a few days, I decided to put my big girl pants on and buckled down… and I could not stop reading!
The first chapter of the book takes place when Cassidy is still in high school. Her and few friends decide to have a bit of "fun" and craft a Ouija board but it goes terribly wrong and one of the girls, Reese, becomes possessed by a demon. The story then continues several years later when Cassidy is a young adult, working as a tattoo artist leading a wild and reckless life. Ever since Cassidy had the otherworldly encounter she sees parasites and monsters in her day-to-day world, so she numbs this by doing drugs and drinking heavily.
I really enjoyed the main character, Cassidy. I liked her personality and I was immediately drawn to her. I also really loved her best friend, Barb. Barb had a wild personality and was a bit off the beaten path and I really liked that about her. As a matter of fact, Cassidy's entire crowd was a bit off the beaten path and her roommates were all exceptionally unique, not normal characters you read about, which was quite refreshing. I did not like Reese at all. As soon as she came back in the picture, I knew something was up and was immediately on guard with her and I absolutely detested Cassidy's boyfriend. Detested.
The entire story and world was so different and unique to anything I have ever read. Religious cults are something that I am so interested in any way and to read about demons masking themselves as a religious cult was quite intriguing. The "world" that Cassidy lived in, that was actually the same as everyone else's, was so different and creepy that I could not stop reading. Oh, and don't forget a bit of Irish folklore thrown in… fantastic!
The story was incredibly hard to put down once I started reading. There is a bit of graphic content however so just a heads up if that's not your thing. All in all this was another phenomenal story by J.L. Bryan and once again I'm left wanting for the next book!
If you like paranormal/supernatural, occult and want something different I would definitely recommend The Unseen!