Stacking the Shelves is a weekly meme hosted by Tynga's Reviews where you showcase all of the books you received for the week, whether it be physical or electronic books!
 *Sigh of relief* IT'S THE WEEKEND 🙂 Holy smokes, this week has been crazy! I always find the week after a long weekend quite exhausting but this time even more so. Work was incredibly hectic and on top of that I was very tired the whole week … some of it may have been my fault, I stayed up way too late a few nights reading 😉 Last weekend I participated in the Book Bloggers Love-a-Thon and I had so much fun! I found a ton of new blogs to follow and my Feedly is fuller than ever! I also am reading Siege and Storm with Ellice & Leah and A Discovery of Witches with Cassie!! I am SO excited to be rereading ADoW… I adore that series, it's one of my favorites and I am loving the book even more I think the second time around… I can't wait till the third book is out this summer!! Yesterday was a fantastic start to the weekend though… Team Canada won the semi final Olympic game so they will be playing in the gold game against Sweden on Sunday!! It was really tense at work and tomorrow is going to be even worse… we will be up bright and early to catch the game tomorrow morning! I also had a phenomenal yoga class, it was strength based and I really, really pushed myself. My palms and hands are quite sore today though as they had so much weight on them… I forgot about that annoying part 😛
I also got WAY too many books these past two weeks. Seriously… I had no idea I got this many. All of that wonderful progress I did to cut back… and then I threw it all out the window 😛 On the plus side, I've been back to reading my normal pace so I'm getting a ton read. And I'm participating in the Love for Books Readathon this week/weekend so I should be able to scratch a few off my TBR! Now… on to the books…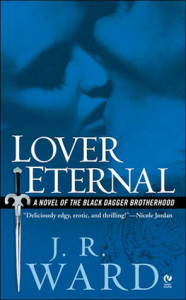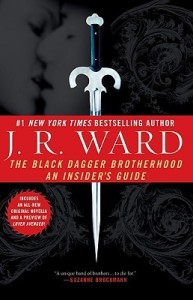 Lover Eternal by J.R. Ward
*Purchased at Indigo
The Black Dagger Brotherhood An Insider's Guide by J.R. Ward
*Purchased at Indigo
I am ADDICTED to the BDB! Honestly… this series is amazing. I had to talk myself out of buying the third book this week because I've already finished Lover Eternal! And loved it! I will be picking up the third book this coming week though because I can't hold off any longer… and it's Z's story 🙂 Mr. went to the mall a few weekends ago to do a few errands and he came home with Lover Eternal and the Insider's Guide for me! He mocked me quite a bit after reading the back of these, but psch… what's he know anyway?! lol.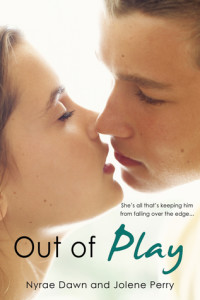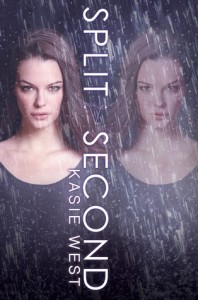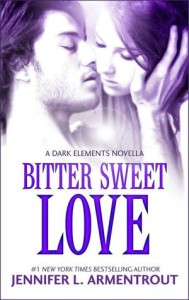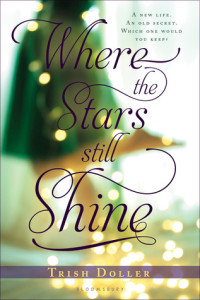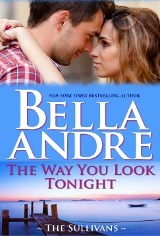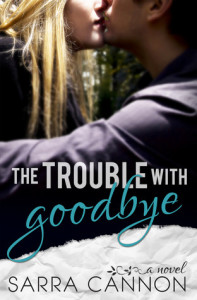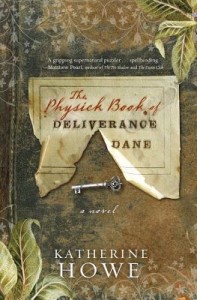 Out of Play by Nyrae Dawn and Jolene Perry
*Purchased on Kindle
Split Second by Kasie West
*Borrowed from the library
Bitter Sweet Love by Jennifer L. Armentrout
*Free on Kindle
Where the Stars Still Shine by Trish Doller
*Purchased on Kindle
The Way You Look Tonight by Bella Andre
*Free on Kindle
The Trouble With Goodbye by Sarra Cannon
*Free on Kindle
The Physick Book of Deliverance Dane by Katherine Howe
*Borrowed from the library
Wow… I got so many ebooks! My Kindle is my new favorite thing at the moment, and while I've been trying to stay away from e-book deals and borrow as many from the library as I can, there were some great daily deals and freebies that I couldn't pass up! Out of Play and Where the Stars Still Shine were daily deals and both have been on my TBR for a while so I couldn't resist. I haven't read one of Trish Doller's books yet but I have heard so many amazing things about them I need to get to that NOW! Bitter Sweet Love is the prequel novella to JLA's new paranormal series. I haven't read the first book yet but it's on my TBR and I have a slight addiction to novella's so I couldn't resist when I seen it on Amazon.
I haven't read any of Bella Andre's books but I'm trying to stretch my reading out of difference genres and this series was highly recommended. Can these be read as standalones though? It seems like this is the fifth book the series? Either way I grabbed it because it was a freebie and I wasn't sure if that's always or just for a limited time. Sarra Cannon's contemporary novel has been on my TBR for a while, I have read several of her Demon's series and really enjoyed them and her writing s I think I will really enjoy this as well. The Physick Book of Deliverance Dane is about WITCHES. And Salem witches at that… no explanation needed 😛 AND last but certainly not least… SPLIT SECOND! The hardcopy isn't available at the bookstore that's most convenient and close to me yet so I borrowed this from the library. I hopefully will be starting is this weekend and I'M SO SCARED!!!!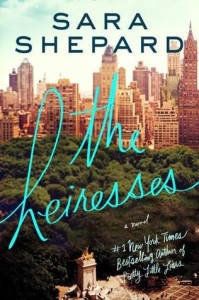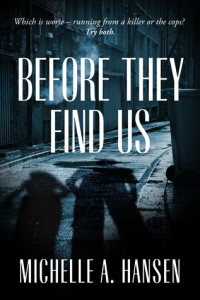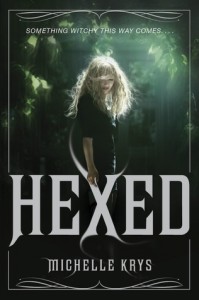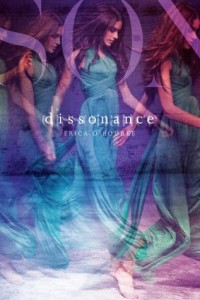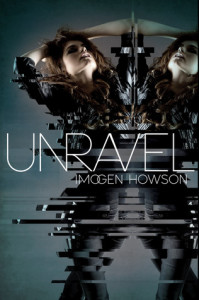 The Heiresses by Sara Shepard
*From Harper via Edelweiss
Before They Find Us by Michelle A. Hansen
*From author/Xpresso Book Tours for tour review
Hexed by Michelle Krys
*From Random House via Netgalley
Dissonance by Erica O'Rourke
*From Simon & Schuster Books for Young Readers via Edelweiss
Unravel by Imogen Howson
*From Simon & Schuster Books for Young Readers via Edelweiss
I have really been trying hard to be more selective on review eARCs and only request/download the ones I am super excited for. The problem is that's normally ALL OF THEM! I really held back though and I am SOOOOO excited about the ones that I did get. 
The Heiresses is Sara Shepard's new adult mystery series. I wasn't a big fan of Pretty Little Liars, although I do love the show but this sounds phenomenal. Plus the Upper West Side?! I am super into any stories that take place there after my recent obsession with Gossip Girl 😛 Before They Find Us sounds like a fantastic thriller… I am actually really excited about picking this up soon! I'm not on the tour until the end of March but I will most likely be reading this next week!
Hexed is one of my most anticipated debut's of 2014 so I nearly fainted when I seen that I was accepted on Netgalley. I CANNOT wait to read this! PLEASE let it be wonderful!! I need more witches 🙂 Dissonance is another one that I am SO excited, and it's also a debut. I have fallen in love with parallel world books as of late and this sounds like just the thing I need! And the cover… SPARE ME! So beautiful! Unravel is the second book in the Linked series. I didn't realize until after I got accepted that I never posted by review for Linked so I will be doing that sometime in the near future. It's a really interesting sci-fi series that's quite unlike anything I've seen around lately!
WOW! If you stayed through all that you deserve a present!! What books have you gotten lately? Have you read any of these ones yet?