Stacking the Shelves is a weekly meme hosted by Tynga's Reviews where you showcase all of the books you received for the week, whether it be physical or electronic books!
 Why yes, I am fully aware that it is officially Spring… but I am keeping all my winter banners until the end of March because I refuse to let go *sobs* 😛
How is everyone?! I've been slightly absent over the past two weeks (ish) and I'm hoping to get really caught up with blog posts and things this weekend. Our internet went out last weekend because of a modem issue so I basically spent all of last weekend in hibernation mode reading excessive amounts and playing Harry Potter Lego, Whoo! I have also been quite busy because we are moving in May! Officially! We ended up adoring the play we visited two weeks ago and are going with it. I am beyond ecstatic because I am at the point where I hate this current apartment and I hate living here so I cannot waitttttt!!! I will probably be posting more about this as the next month goes on because I am going to be BUSY! I hope to get a start on organizing/packing this weekend … ugh. I hate packing :/
I haven't picked up any books myself the last two weeks and only got a handful of eARCs so I am relatively pleased with myself! I won't be buying a lot of physical books over the next month or so, save for a few must have new releases, just to lighten the load of the move a bit. Lord knows that I will not be wanting for anything to read in the mean time!


None this week!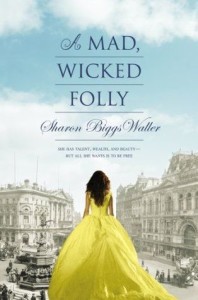 A Mad Wicked Folly by Sharon Biggs Waller
*Borrowed from the library
I have been on the waitlist for this for quite some time so I was excited to see that it was finally in! I have heard so many awesome things about this one, and especially with it being a debut author, I knew I had to give it a try! I will be picking this one up next week 🙂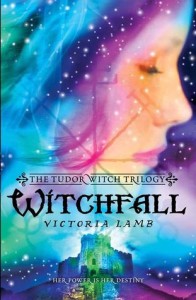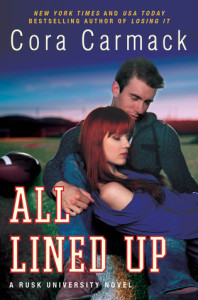 Witchfall by Victoria Lamb
*From Harlequin Teen via Netgalley
Foretold by Rinda Elliott
*From Harlequin Teen via Netgalley
Lamb to the Slaughter by Karen Ann Hopkins
*From Kismet Book Tours for tour review
All Lined Up by Cora Carmack
*William Morrow Paperbacks via Edelweiss
I was PUMPED to get accepted for Witchfall! I just recently finished Witchstruck and LOVED it so I cannot wait to get started on this one. I haven't been in the mood for a historical the last couple of weeks and haven't want that to damper my reading of it so I have held off. Most likely this weekend though 😀 I also hadn't heard of Foretold before but I seen it in someone's haul fairly recently and it intrigues me. Mythology is a genre that is high on my interest list lately so this sounds very interesting! I am participating in the Lamb to the Slaughter tour in April and I cannot even explain how excited I am! I adored Karen Ann Hopkins Temptation series and this is an adult Amish murder mystery, GOSH! I grabbed All Lined Up on a whim really, basically out of curiosity 😛 I like Cora Carmack's writing, so I'm interested to try her new series.

 
None this week!!
What did everyone get this week? Any newer releases you have been waiting on? Are you excited that it's Spring? (Not me… but I realize most normal people do get excited about this lol) Link up!