Stacking the Shelves is a weekly meme hosted by Tynga's Reviews where you showcase all of the books you received for the week, whether it be physical or electronic books!
YAYYY!!! It's the long weekend 🙂 We have four days off and I could not be more excited for them! Today we are going to pick up our keys to the condo! I'm super excited to see all the renovations that were done and then the rest of the weekend will be largely devoted to packing… not so fun 😛 I hope to get a good start on it so I can be a little less stressed and I also hope to get a good amount of reading done!
I've been really trying to cut back on the amount of books I'm buying so we can put forth that extra money towards fun new decorating stuff, as well as I have cut down on requesting review books. I need to focus on reading the ones I have and also my TBR! I won a few giveaways the past few weeks though and that thrilled me! I also was the Blue team winner for the YASH Spring event and I nearly fainted when I found out – I won 25 books! A lot of them are releases that I am extremely excited for so they will be coming in over the next couple of weeks! Anyways… onto the books.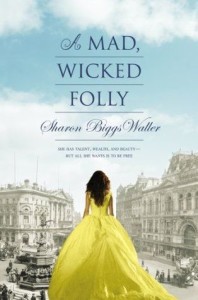 A Mad, Wicked Folly by Sharon Biggs Waller
*Won giveaway held by The Bookish Daydreamer, Sab the Book Eater, and The Reading Nook Reviews!
I had borrowed this from the library a few weeks ago but I returned it when I found out I won this giveaway, as it had a very large waiting list. I left off at about 17% so I can't wait to dive back into this one 🙂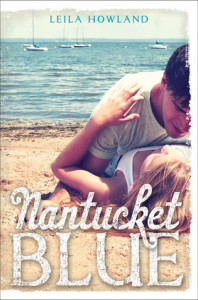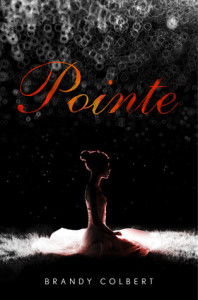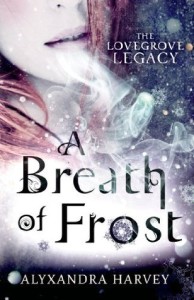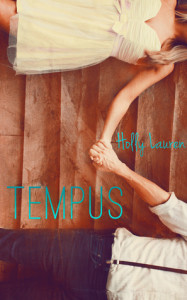 Nantucket Blue by Leila Howland
*Purchased on Kindle Daily Deal
Pointe by Brandy Colbert
*Borrowed from the library
A Breath of Frost by Alyxandra Harvey
*Borrowed from the library
Tempus by Holly Lauren
*Won giveaway at Daisy Chain Book Reviews
I purchased Nantucket Blue because I've been dying to read this one. Cass adores it and is always book pushing it on me so I couldn't pass it up when it was on Kindle daily deal! Pointe & A Breathe of Frost were 2014 releases that were highly anticipated so I had to grab those up when they came onto my libraries Overdrive! Tempus I had only recently heard about but it sounded so intriguing and I am very excited I won a copy of it 🙂


None this week!

 
None this week!
What have you gotten the past few weeks? Have you read any of these titles? What were your thoughts?! Link up your hauls please!!!!