Stacking the Shelves is a weekly meme hosted by Tynga's Reviews where you showcase all of the books you received for the week, whether it be physical or electronic books!
Happy Saturday everyone 🙂 I hope everyone is having a lovely long weekend so far! Today Nick and I are off to an end of summer BBQ, which we have been looking forward to for a while. Other than that we are probably going to be taking a low-key approach to the remaining part of the weekend as we have been/will be hustling and bustling for two days straight, and we are definitely homebodies! Just a forewarning, this post is fairly picture heavy as well as text heavy. If you're not interested in the Fan Expo recap, my stacking the shelves post is at the very bottom!
Yesterday Nick and I went to Fan Expo 2014 and it was quite a lot of fun. We both agreed that it didn't match last year (but seriously, I met Luke Perry… can anything top that in my world?!) but it was still quite enjoyable. One thing that really had a damper on it for us this year was that it seemed to be even more congested than normal! I'm not sure if we were just imagining it because both of our tolerance is extremely low for large crowds but it was extremely hard to move around this year! We always expect a huge crowd and slow-moving times but I felt like the aisles were closer together, the layout was more congested and there were far too many standstills at some points!
We hadn't planned on doing any signings this year, so that left a ton of time open for us to roam around. I basically only had three things on my wish list, authors… artwork and the author panel and I indeed got to all of them. Nick only really wanted to explore the EB Games booth and see what other games there were to offer as he recently purchased a very expensive (but worth it) pair of gaming headphones. (Don't ask me which ones, all I know is that they aren't turtle beaches haha).
I've never been to a panel before but this year I really wanted to check out at least one and specifically the Author Panel: Emerging Trends in Fantasy and Horror with Lesley Livingston, Nick Cutter and Emily Carroll. We got there about 20 minute beforehand and there was a nice line started of about 30 people and it quickly filled up. Once the doors opened we were able to get a seat but unfortunately, I made a poor choice in chairs and ended up sitting behind several people who had tall hats/helmets/wigs on for their costumes. That was a bit disappointing as I wasn't able to see the authors too much but what can ya do, it was a talking panel anyway so I definitely didn't lose much of the experience. I was really happy to hear Lesley Livingston speak, I met her at Fan Expo two years ago and she was so charismatic and funny as well as I have watched several recap videos of her events so I couldn't wait to see it for myself. Nick Cutter and Emily Carroll were both new to me authors. Nick Cutter writers horror, and Emily Carroll writes 'horror cartoons/comics'. They had a lot of interesting things to say, and stories and I really enjoyed the panel a lot.
After the panel I went to the signing tables. Emily Carroll was so sweet and I was very happy to have discovered her! Her illustrations and artwork are phenomenal and although I am not one to reads graphic novels, I couldn't resist picking up hers. I can't wait to read it as well, especially after hearing her speak about it at the panel. After meeting Emily Carroll I met Nick Cutter. It was so great to talk with him. I had looked into his book the previous night and found out it was set in PEI so that really thrilled me as I definitely am always looking for maritime stories! We had a nice conversation about the East Coast as he used to live there as well. I am so happy that I discovered these two authors because of Fan Expo and can't wait to dive into their books!
Next up I went down to Lesley Livingston's table, as she was in a different area. I couldn't wait to speak with her again as she was so kind the last time I met her, and I am in love with her writing. She had quite a few books on sale at her table so since I own both her Wondrous Strange and Starling series, I picked up Once Every Never and her middle grade coauthored book, How to Curse in Hieroglyphics. Jonathan Llyr was also signing as well so they both signed it for me 🙂 I also had brought my copy of Descendant from home so she signed that for me! I must admit, I was much more talkative this time than the last time I met her but I still realized after I left of course I had a ton I could have said haha. I told her how excited I was for Transcendent (because HELLO! Descendant cliffhanger lol) and we chatted for a little bit longer. Then she gave me a hug and made my day lol. I love meeting authors, it's such a surreal experience for me after I have read their books!
Nick and I also spent a lot longer than we did last year in Artist's Alley. I love artwork, and so does Nick and we are also looking for new things to add to our walls. This year we really wanted to focus on my (still unfinished) book room so we spent a lot of time searching out unique and perfect additions. I would have spent all day here I think if I could have… it's so lovely to talk to these artists and I love supporting local talent. And I mean TALENT… every single artist I seen was just incredible at what they do individually.
After all that we were getting near our ending point because the crowd was thickening, and our feet and legs were killing us. We slowly made our way back through the buildings and decided it was time to pack it in. Phew… all in all it was a great time and we are really happy with our purchases. I didn't take a lot of pictures this year but I did share what I did take a long with some pictures of the artwork and books. And keep reading as well for my Stacking the Shelves post!!!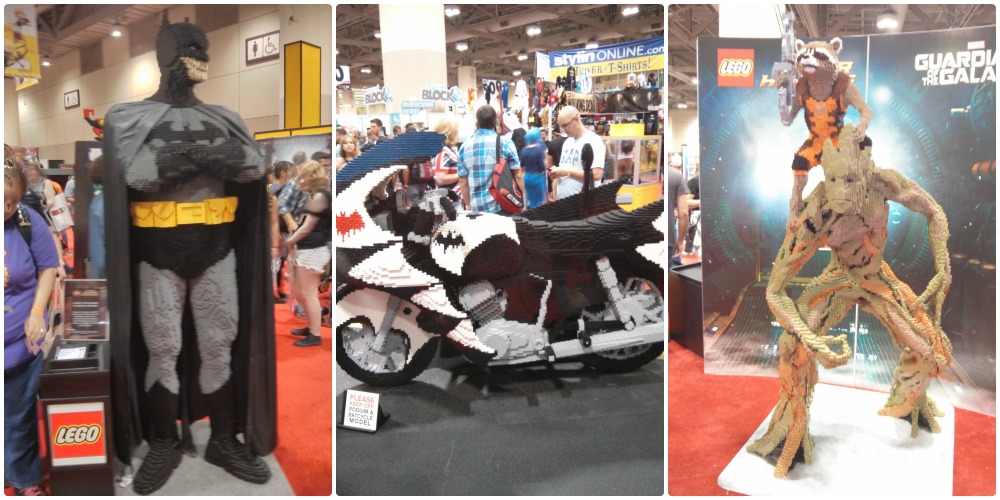 One of my favorite things to check out at Fan Expo every year is definitely the Lego creations. I LOVE Lego's and to see what some people can build with them is amazing. They always have the most current and trending things built, so I knew this year I would see at least something Ninja Turtles and I was definitely hoping for a Rocket! Wish granted 🙂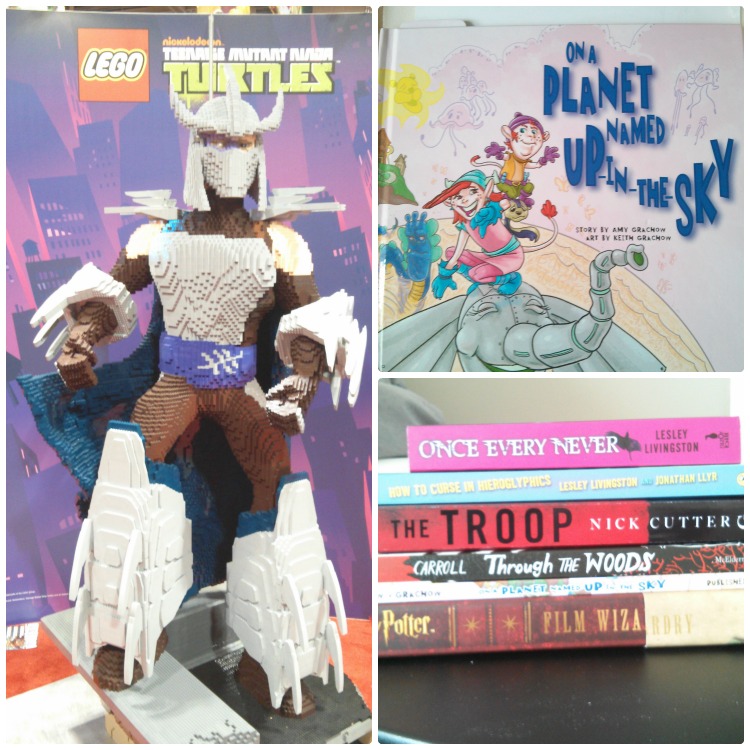 Nick and I spoke with this wonderful illustrator in Artist's Alley. N ended up buying the first part of his comic that he had and I fell in love with the idea of his book. It's actually wrote by his mother and he does the artwork. The illustrations are so colorful and lovely and I love the story idea. I couldn't resist grabbing it, especially since I want to start broadening my library into some great children's books (cause you know… someday there will be little Muggles running around :P). Here is my final book haul of the day as well, which I was very excited about. All of them, with the exception of the HP book of course, are signed by the authors … which of course is always thrilling for me!


It was really hard to get a good picture of the first beauty. I have it inside plastic, and didn't realize until I started to edit this post that it made it quite hard to see. Now it's dark out and well… it's even harder to see those pictures 😛 This artist uses a mixture of pencils and watercolors (if I remember correctly) and the result is stunning. All of her artwork is just breathtaking, there is so much detail. I couldn't keep my grabby hands off of this Assassin's Creed print! The Alice in Wonderland piece is probably one of my favorite take homes. Unlike the other artwork we purchased, this is not a print, but in fact the actual piece! I LOVE this artists work as well, and she actually did the artwork for Tim Burton's Alice in Wonderland! Unfortunatly I wasn't able to get back to her to get it signed as she was away when I purchased it but I'm still very content!


The first artist I go back to year after year and always buy at least two of her prints. I think her work is remarkable, and I always look forward to the new pieces she has added each time. Nick isn't a huge fan of her style because of the "creepy" look that it has but I just cannot get enough of it! I can't believe this Alice interpretation hadn't caught my eye last year as it is an older print! And of course, once I seen the adorable (yes, I think he is ADORABLE!) Rocket I knew I had to get that one as well! And well… you know that I spotted this HP print a mile away! I LOVED this artists interpretation of HP, it's just so fun and unique. All of her artwork was stunning! The last print I bought was from an artist who creates pet (mostly Cat's though from what I could see) interpretations of popular fandoms/comics, etc. Even though I am not a huge Daenerys fan (I'm just impartial to her really), I nearly died over this cat and mouse piece! I LOVE this and it's exactly the type of unique artwork I am going for in my book room.
If anyone is interested in any of these artists work, please leave a comment! I have their business cards with their websites but right now I cannot seem to remember where I left them in my house. (haha, I'm writing this Friday night obviously and am very tired from the day :P)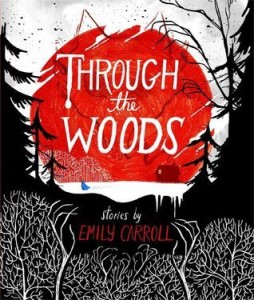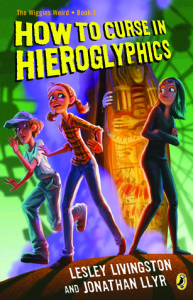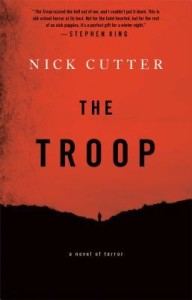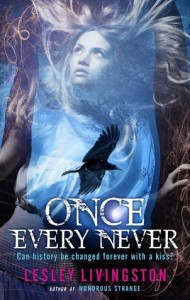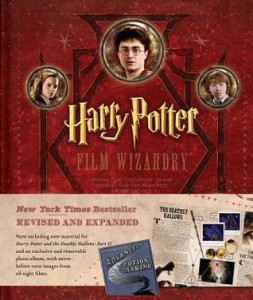 Through the Woods by Emily Carroll
*Purchased at Fan Expo
How to Curse in Hieroglyphics by Lesley Livingston and Jonathan Llyr
*Purchased at Fan Expo
The Troop by Nick Cutter
*Purchased at Fan Expo
Once Every Never by Lesley Livingston
*Purchased at Fan Expo
Harry Potter Film Wizardry
*Purchased at Fan Expo
 NOT PICTURED(Not on Goodreads): 
On A Planet Called Up in the Sky by Amy Grachow
I already talked about most of these books in my recap so I will be a bit brief 😛 Through the Woods has remarkable illustrations! Seriously, when I do a review of this I might actually do a video just so I can show some of these beautiful pages. I can't wait to read the stories as well because they have awesome reviews on GR! How to Curse in Hieroglyphics is a middle grade novel, which I don't normally read, but like I mentioned above, I want to expand my library to include more genres and Lesley Livingston is definitely one that needs to be in it! The Troop sounds terrifying. Really, I might not sleep for days after this. Once Every Never is Lesley Livingston's time travel series and I'm itching to start it. Harry Potter Film Wizardry is just something I've wanted for SO long in my collection. I haven't looked at it too much yet but seriously, it's amazing inside! On A Planet Called Up in the Sky is the children's book I purchased, it's just beautiful.. I definitely suggest checking it out on Facebook (the link) as it's not up on Goodreads.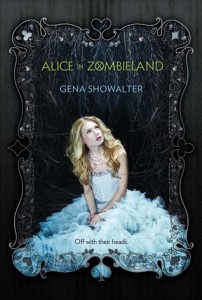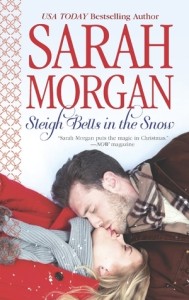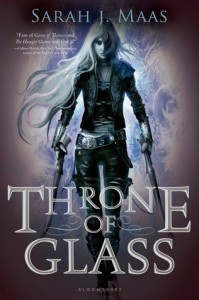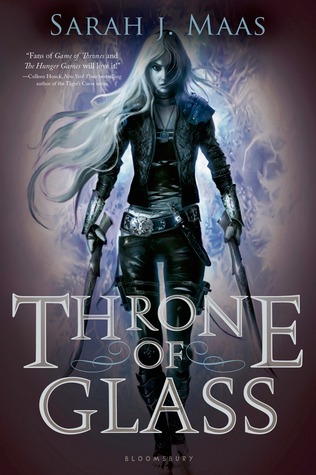 Alice in Zombieland by Gena Showalter
*Purchased on Kindle
Sleigh Bells in the Snow by Sarah Morgan
*Purchased on Kindle
Throne of Glass by Sarah J. Maas
*Purchased on Kindle
These ebook purchases were all daily deals! I can't believe that I got Throne of Glass for 90 cents! If i like this series I will definitely be buying the hardback but I decided to get this ebook instead for now as it's on sale. I was planning on borrowing it at the library to make sure I like it anyways and I would probably spend the 90 cents driving there to get it 😛 Alice in Zombieland and Sleigh Bells in the Snow are two books that I have wanted for AWHILE so I grabbed those immediately when they were on deal!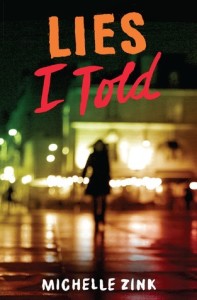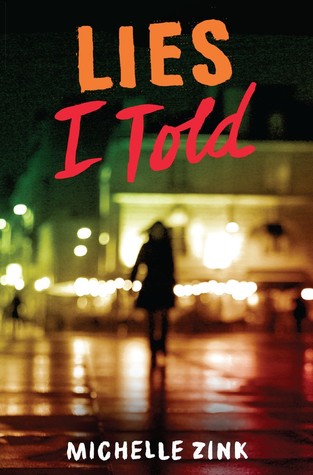 Lies I Told by Michelle Zink
*HarperTeen via Edelweiss
NOT PICTURED(cover not released):
Twisted Fate by Nora Olsen
*Katherine Tegan Books via Edelweiss
 Both of these books are on my TBR for 2015 so I picked them on Edelweiss. I really held back this time around again so I'm happy that I didn't let it overtake me. I am aiming for having 3 review books a month in 2015 as opposed to the TONS I had monthly in 2014, so I can really enjoy my own collection a bit more. 
How was your week in books? What did you pick up? Did anyone go to Fan Expo this year? Link up your hauls!!