Stacking the Shelves is a weekly meme hosted by Tynga's Reviews where you showcase all of the books you received for the week, whether it be physical or electronic books!
 Happy Saturday 🙂 How was everyone's week?! Mine was pretty good, it went by very quickly and plus I feel fantastic now that my Iron & B12 are up to where they are supposed to be! Who would have thought that they would make SUCH a difference in your mood/feeling? Amazing! Yesterday I went on a shopping spree at Bath & Body Works because it was  SOO cold yesterday, it just felt like Fall was here and I had such an urge to stock up on fall soups and candels 🙂 They have quite a few great new fragrances this year so I spent probably waaaay too long in there haha.
I'm still watching the Vampire Diaries and still hooked. I'm currently on the last season (Season 5) which is great because I will be finished by the time Season 6 premiers. I also think I'm going to buy Season One of The Originals as well because that seems like an interesting storyline and I liked that family when they were in The Vampire Diaries. Season 4 was pretty awful, but Season 5 is better so I hope it continues to be this interesting!
Anyway enough of the rambles and onto the books…


None this week!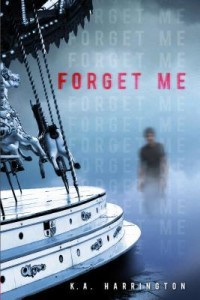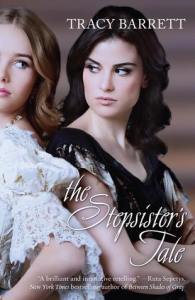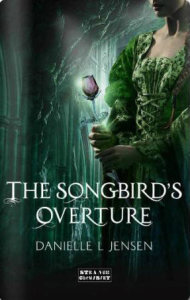 Forget Me by K.A. Harrington
*Borrowed from the library
The Stepsister's Tale by Tracy Barrett
*Borrowed from the library
The Songbird's Overture by Danielle L. Jensen
*Ebook on Issuu.
 Forget Me was one of my most anticipated debuts so I was excited to borrow this from the library and I was also really looking forward to The Stepsister's Tale as well, and that was available 🙂 I can't wait to read them within the next two weeks! I recently purchased Stolen Songbird when it was a Kindle Daily Deal a few weeks ago, so when I realized it had a novella that was free I quickly downloaded the Issuu app to add this one on. I really like novella's, and especially cannot resist them when they are free 😉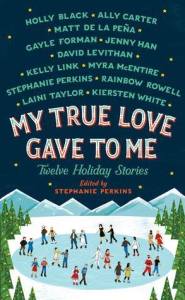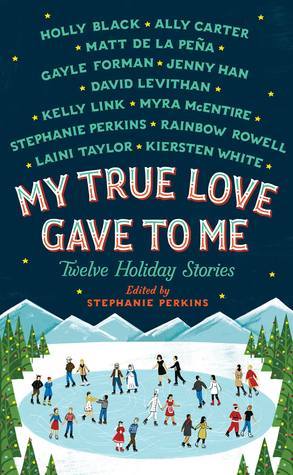 Ellie Jordan, Ghost Trapper by J.L. Bryan
*For review from the author: THANK YOU 🙂
My True Love Gave To Me: Twelve Holiday Stories
*St. Martin's Press via Netgalley
 I've read and reviewed enough of J.L. Bryan's books on the blog for everyone to know I'm obsessed by now, so when he contacted me to review his newest upcoming release, an adult paranormal, I couldn't resist. It will probably terrify me because it's about ghosts but it will be perfect for the upcoming Halloween season 🙂 I was SOOOO excited to get the invitation for My True Love Gave To Me. I had originally requested it because HELLO?! Christmas book, but I was declined. Then later on Netgalley sent this 'Thank You' type email and this was one of the books that was available so I had to pick this one! I can't wait to read it so it will definitely be one of the first ones on my November TBR!

 
None this week!!


I Like Big Books Tote
*Purchased at Indigo Spirit
As soon as I seen this tote online on Chapter's website, I KNEW I had to get it. it's just fabulous so the next day I went to the store and picked it up. It's really roomy and just awesome 🙂
What did you get this week? Link up your hauls 🙂