Stacking the Shelves is a weekly meme hosted by Tynga's Reviews where you showcase all of the books you received for the week, whether it be physical or electronic books!
Hi! I hope everyone is having a good weekend 🙂 I forgot to schedule this post for yesterday, so here it is posting on Sunday… which works out because I got two more books lol.
There hasn't really been much happening with me since my first STS post of 2015… I'm relentlessly addicted to Parenthood and have actually started rewatching it again from season 1, even though it was a recent bulk watch for me. I'm just addicted and it's so sad that the final episode is this week 🙁 I wish I had of discovered it sooner because it seems like it's ending too soon for me! Other than my bulk watching of Parenthood, I have become hopelessly addicted to crocheting and knitting. I've always known how to knit but haven't picked it up in years and I only learned how to crochet around Christmas but I'm fast picking it up and have already made a ton of things! I'll probably be posting some pictures in my monthly wrap up.
I got a few books these past few weeks, but I'm rather impressed with myself that my total amount spent so far this year is less than $10! I'm really trying hard to keep to my goal and so far it's working! Anyhow, enough rambling… onto the books…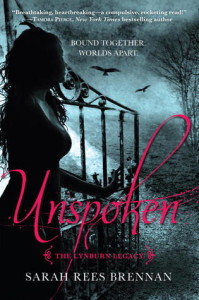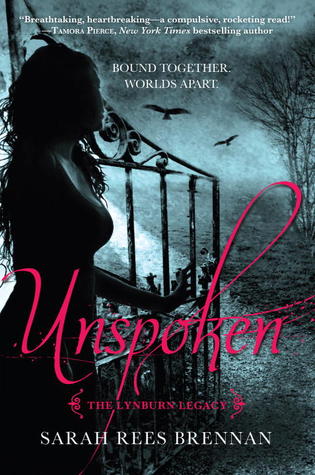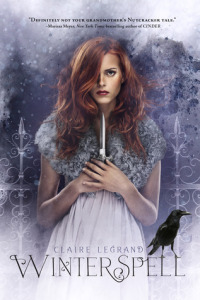 Unspoken by Sarah Rees Brennan
*Won in a giveaway at Fiktshun
Winterspell by Claire Legrand
*Won in a giveaway at Fiktshun
 I was so excited to win a giveaway at Fiktshun for books of my choice from TBD! I knew Winterspell was going to be one of them because I was dying to read it and it wasn't at any of the local bookstores (so I would have to order it online and hadn't got around to building a cart for the free shipping!). I went through my Goodreads list wondering what the second book would be and then I remembered how much I wanted to read Unspoken after reading Hannah's series review! I immediately knew that was going to be the other book. I'm so excited for both of these and can't wait to get started on them!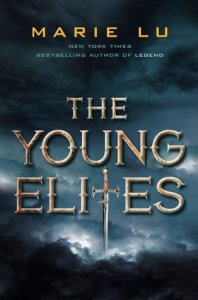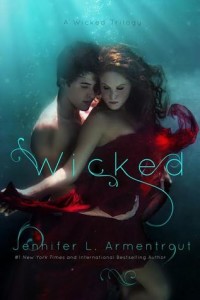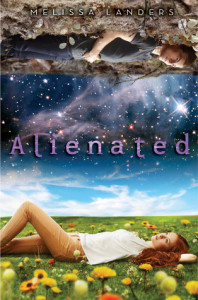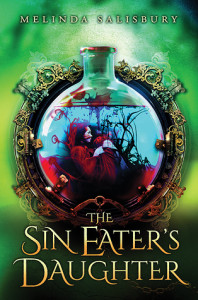 The Young Elites by Marie Lu
*Borrowed from the library
Wicked by Jennifer L. Armentrout
*Purchased on Kindle
Alienated by Melissa Landers
*Purchased on Kindle
The Sin Eater's Daughter by Melinda Salisbury
*Preorder on Kindle
Well, I didn't get a chance to read The Young Elites when I had my last borrow so I got it again. As soon as I finish Twisted Fate that will be next and I can't wait! Wicked was one I was eyeing up of course because it's JLA , and when I seen it was discounted for less than $2.00 I knew I had to get it 😛 That's basically the same story as Alienated… I mean it was less than $1 and on my TBR wish list so really?! Haha.
The Sin Eater's Daughter is on an amazing preorder prize for less than $3.00 on Kindle. I just checked and it still is if anyone is interested in picking it up! I had to jump on that as The Sin Eater's Daughter is one of the books I REALLY want to read in 2015!


None this week!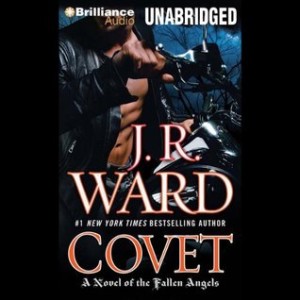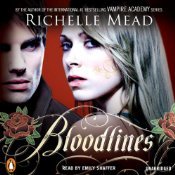 Covet by J.R. Ward
*Borrowed from the library
Bloodlines by Richelle Mead
*Borrowed from the library
As much as I love bulk watching tv shows on Netflix, I did aim to not spend as much time watching TV in 2015 BUT since I've been crocheting I always have something on TV … and I'd rather spend that time listening to books if I can! I got these two books from the library in hopes that I can get back into audiobooks this year. I have a love/hate relationship with them, sometimes I love them and other times I just can't do it. I spent a good part of yesterday listening to samples and these were the two that I liked the narrators the best, of the titles that were available. Bloodlines is one I've wanted to start for awhile so this is fantastic and Covet is also one that I've been interested. I'm kind of iffy on whether I will like Covet as an audiobook, but we shall see! I'm currently on hold for Game of Thrones as well, so that's exciting. If I do end up loving the audiobooks I'm going to bite the bullet and get Audible. My library is great for e-books for the most part, but the audiobook selection has room for improvement so I think Audible will be the best option for me!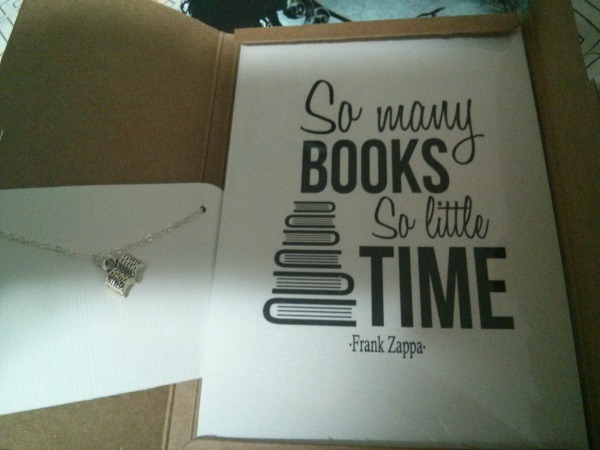 I was so excited to find out that I won one of Jamie's "A Very Handmade Holiday" giveaways! I won a print & necklace set from BookSphere and I nearly screamed when I got it in the mail this past week! It was packaged beautifully and I just cannot wait to get a frame for the print to put in my book room! BookSphere is currently on a small break, but I definitely suggest checking her out when she returns! Thank you SOOO much 🙂