Stacking the Shelves is a weekly meme hosted by Tynga's Reviews where you showcase all of the books you received for the week, whether it be physical or electronic books!
 Hi Everyone 🙂 Stacking the Shelves is early this week, because tomorrow is the Love-a-thon so I will be participating in those events! I got quite a few books these past few books (which you will see below), Nick went into the bookstore with me (which hardly ever happens) and we got a bit overzealous 😛
My week has been fairly low-key, work has been busy and I've been crocheting a lot. I did finish Crown of Midnight and am DYING to read Heir of Fire (which I will be starting tonight with Melissa!). And I finally watched Frozen last night (haha, so late to join the bandwagon). Honestly that is the most exciting news for me 😛 It's been crazy cold in Ontario the past few weeks so we have been staying in, cozy and warm, and just relaxing!
Onto the books…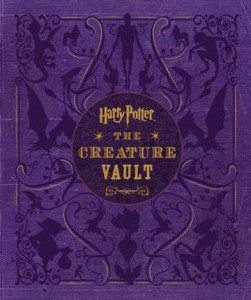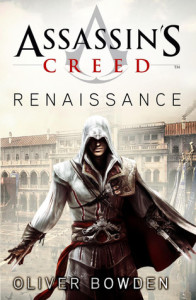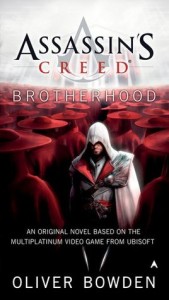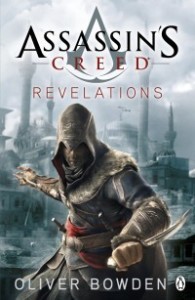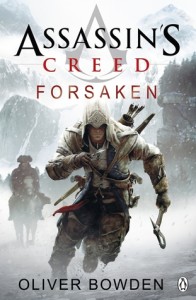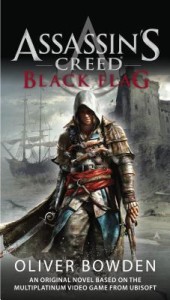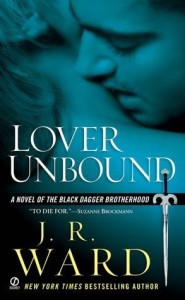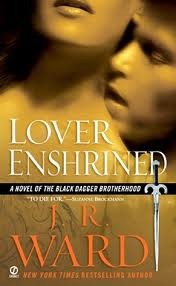 Harry Potter: The Creature Vault
*Purchased at Indigo Spirit
Assassin's Creed: Renaissance by Oliver Bowden
Assassin's Creed: Brotherhood by Oliver Bowden
Assassin's Creed: Revelations by Oliver Bowden
Assassin's Creed: Forsaken by Oliver Bowden
Assassin's Creed: Black Flag by Oliver Bowden
*Boxset purchased at Indigo Spirit
Lover Unbound by J.R. Ward
*Purchased at Indigo Spirit
Lover Enshrined by J.R. Ward
*Purchased at Indigo Spirit
Nick and I don't really participate in Valentines Day for the most part (with roses, chocolate … the usual things) so we had a bit of fun at the bookstore the night before 😛 I finally splurged and got The Creature Vault. I need to own it for my collection, and I have only took a glance through but it's worth the purchase! Beautiful, beautiful book. I don't play many video games, but Nick does, and I am always watching while he plays Assassin's Creed because the story is fantastic (oh, and the men are hot haha). I've been saying I wanted to read the books for a while, and Nick spotted this box set in stores and said I needed to get it! He's not a reader, but he is itching for me to get to the first one and tell him all about it! I also, of course, needed to pick up the next two books in the BDB series. In LOVE with these men, seriously.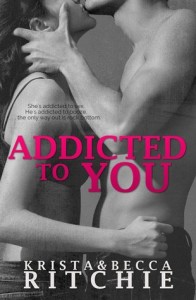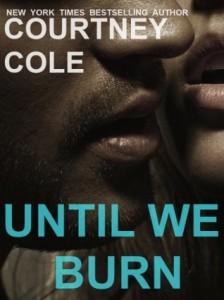 Addicted to You by Krista & Becca Ritchie
*Free on Kindle
Until We Burn by Courtney Cole
*Free on Kindle
 Addicted to You was one that I have been interested in for a while, so when I seen it was free on Kindle I grabbed it up! Also, Until We Burn is a novella in a series that I own the first book, and it was also free as well so… it had to happen 😛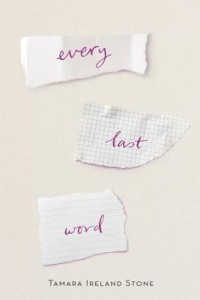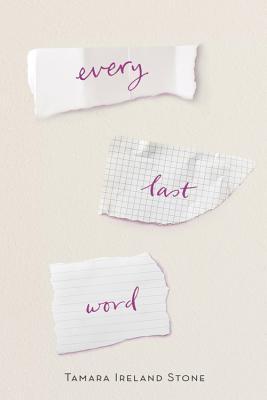 Every Last Word by Tamara Ireland Stone
*From Disney Hyperion via Netgalley
I have been quite selective with review books this year, but when I received the invitation in my email for this Every Last Word, I couldn't resist! It sounds amazing, and although it's not released until June I think I will be getting to this one much sooner than that!

 
None this week!
That's it 🙂 What did you get the past week?! Any fun weekend plans ahead?