Stacking the Shelves is a weekly meme hosted by Tynga's Reviews where you showcase all of the books you received for the week, whether it be physical or electronic books!
 HI EVERYONE 🙂 Gosh, I'm so excited to be back! The last few weeks have been a whirlwind of activity, visitors, book shopping and craziness! I was really starting to get in a real slump before I took a little break but I started to miss blogging SO much when I didn't have any time to devote to it when my mom was here! I didn't read a word the first two weeks in May, but last weekend I was able to jump back on the reading wagon. I've definitely missed it! My sister is coming to visit me NEXT weekend, so I will probably still fairly absent around the blogosphere for a bit longer. I do have posts scheduled to go up for the next while though, but comments (which I'm trying to get caught up) will probably be put on the back burner while I spend time with her. I had such a fun time while my mom was down, we did a lot of shopping (which is normal when she is down) and I finally cut my hair off. I hate long hair, but I am incredibly distrustful of stylists around here because of bad experiences. My hair grows incredibly fast, and I am partial to short hair so that's a bad combination. I finally found a stylist I love though, just around the corner from my house (and her name is Lauren too so obviously it's meant to be) and cut 16 inches off! YES, I feel like me again haha. I thought I had a lot to update on, but now that I'm writing this out I realize it's not that much at all 😛
I got an intense amount of books in the past few months… I went to several used book sales, Edelweiss happened… you know, the normal amount of excuses haha. So here we go… onto the books!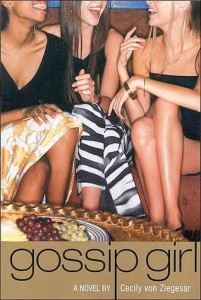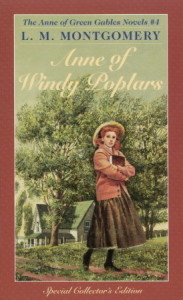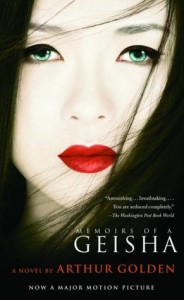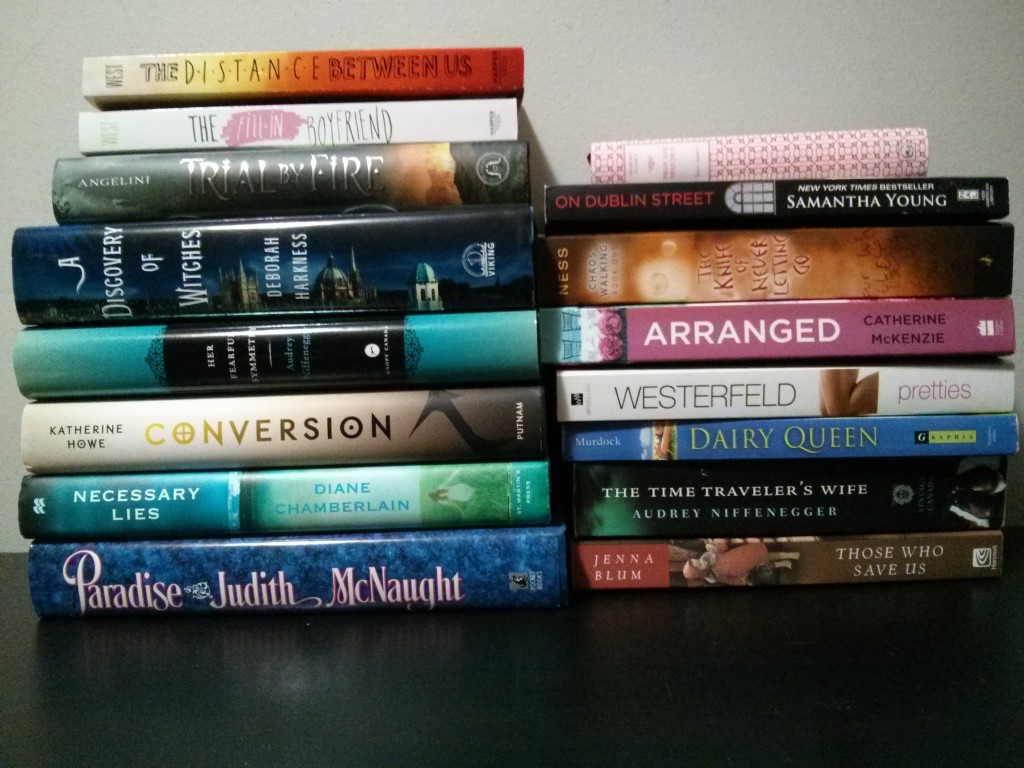 Gossip Girl by Cecily von Ziegesar
Anne of Windy Poplars by L.M. Montgomery
Memoirs of a Geisha by Arthur Golden
Paradise by Judith McNaught
A Discovery of Witches by Deborah Harkness
Her Fearful Symmetry by Audrey Niffenegger
Trial by Fire by Josephine Angelini
Conversion by Katherine Howe
Necessary Lies by Diane Chamberlain
Arranged by Catherine McKenzie
On Dublin Street by Samantha Young
Pride & Prejudice by Jane Austen
The Knife of Never Letting Go by Patrick Ness
Pretties by Scott Westerfeld
Those Who Save Us by Jenna Blume
Dairy Queen by Catherine Gilbert Murdock
The Time Traveler's Wife by Audrey Niffenegger
*Purchased at used book sales
The Distance Between Us by Kasie West
*Purchased at Indigo Books
The Fill-In Boyfriend by Kasie West
A Court of Thorns and Roses by Sarah J. Maas
*Preordered on Amazon.ca
Used book sales are probably one of my favorite things ever, no exaggeration. I have found so many amazing books, in great condition, to fill my shelves at them! The first one that I went to out of the two wasn't the best sale I have been to, the organization wasn't superb, but I did manage to find three books on my TBR! I've been trying to collect the Gossip Girl paperbacks so I can do a read in one swoop, and they always seem to be at these sales so I was pumped to find the first one tucked into the adult fiction section 😛 I'm collecting the Anne books in this certain format as my 'reading version' (as opposed to the collector one haha) so I was excited to find the fourth book, as I hadn't picked that one up yet! Memoirs of a Geisha was a book that has been on my TBR for SO long, but I hadn't gotten around to reading it yet. I really, really loved the movie and I love Japanese culture so I am very excited to have this on my shelves now!
The second sale that I went to was with my Mom and it was fantastic! It took us SO long to find it because it was in an area that I hadn't been to and after some GPS woes we finally found it. I was so excited to find that the prices were fantastic, the organization was amazing and there were SO many books. My mom even managed to leave with a few which was great. Another bonus was that so many of these books looked like they weren't read or barely read, fantastic condition! One reason that I love used book sales for is finding copies of books that I have already read but want to add to my collection. This one was no exception because I left with copies of Paradise, A Discovery of Witches and The Time Traveler's Wife! Paradise is one of my all time favorite romances and one I've wanted to add to my collection for awhile, The Time Traveler's Wife another one I had enjoyed years ago and FINALLY the hardback of A Discovery of Witches in fantastic condition! I have been searching for one for ages, but they are so hard to find once it's released in paperback (and that the series is finished :P). Trial by Fire and Conversion were two 2014 releases that were high up on my TBR so I was so surprised to see them, so I quickly grabbed those up. Her Fearful Symmetry sounds really odd, but since I liked The Time Traveler's Wife it was on my TBR and what better time to give it a change but at $2 a hardback! Necessary Lies wasn't even on my TBR, but I have heard such fantastic things about it that I hummed over it for awhile ultimately decided I should pick it up to give it a try. Arranged has been on my TBR for a while, but I had kind of forget about it because I never hear anything of it so I was so excited when I spotted it in the stacks. I think that's one I am going to be picking it up soon because it seems like a great contemporary read. On Dublin Street, The Knife of Never Letting Go and Dairy Queen were all picked up on a whim. I've heard great things about all three so this was the perfect opportunity to give them a try. Pretties was in the edition that I'm collecting that series in and Pride & Prejudice was SO CUTE. I've been wanting some beautiful books to add to the shelves in my living room and this one fit the bill perfectly! My mom actually picked out Those Who Save Us for me and when I scanned the barcode I had already had it on my TBR. It sounds fantastic.
I preordered The Fill-In Boyfriend ages ago, as soon as it was available to and this will be happening this weekend! I just cannot wait to get started on this. I love Kasie West, especially her contemporaries! I had to pick up The Distance Between Us when I seen a copy (finally) at the bookstore. Gosh, her contemporaries are hard to find in bookstores around me and I always forget to add books that I want to my Amazon orders! I will be doing a reread of this one in the summer because I just ADORE it soooo much. I also preordered A Court of Thorns and Roses, which I FINALLY got this past week. I cannot wait to read this one. I am going through series Sarah J. Maas withdrawals 😛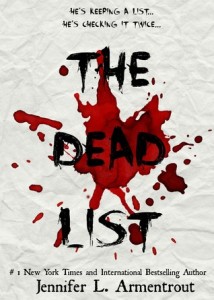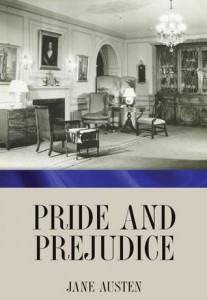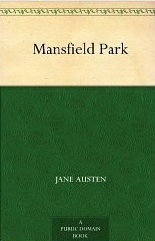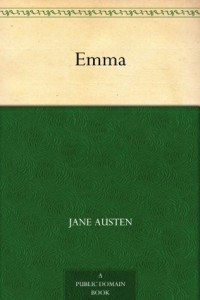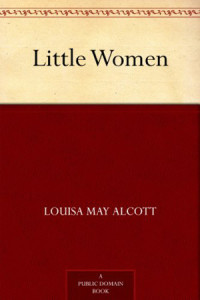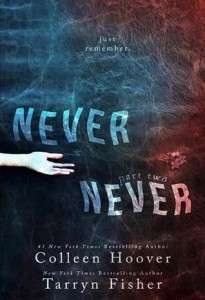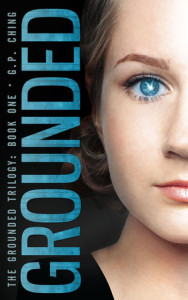 The Dead List by Jennifer L. Armentrout
*Free on Wattpad

Pride and Prejudice by Jane Austen
Mansfield Park by Jane Austen
Emma by Jane Austen
Little Women by Louisa May Alcott
Grounded by G.P. Ching
*Free on Kindle
Never Never: Part Two by Colleen Hoover & Tarryn Fisher
*Purchased on Kindle
 I am currently reading The Dead List on Wattpad, and I just had to showcase it here! It's SOOOO good and addictive. New chapters were published on Wednesdays, Fridays and Sundays but I think tomorrow is the final day! I highly suggest checking this out on Wattpad, especially now that you will be able to read it in one fell swoop!! I decided that I wanted to read a few classics that I haven't so I grabbed  a few that were free on Kindle. I can't believe that I have never read a Jane Austen book :/ That will change soon though! I also got Little Women because I was really feeling for a reread and it's so comforting to fall back into that story! Grounded popped up in an ebook deal email that I subscribe to (Bookbub), and as soon I seen that it was an Amish dystopian I knew I had to pick it up. I adore Amish fiction, and this is like nothing I have ever read in that genre before! I quickly downloaded Never Never: Part Two on release day last weekend and I did not wait a minute to get started. My review will be posted this week, but let's just say that I wish I didn't even start this one and waited until the third book was released 😛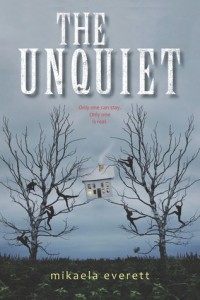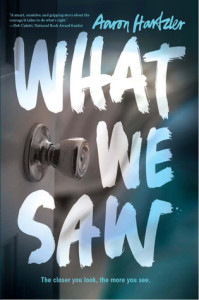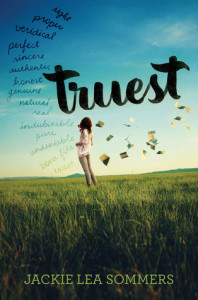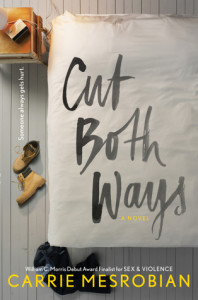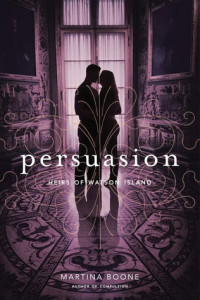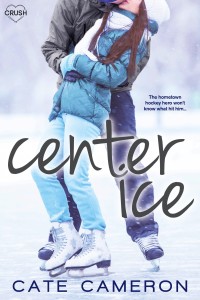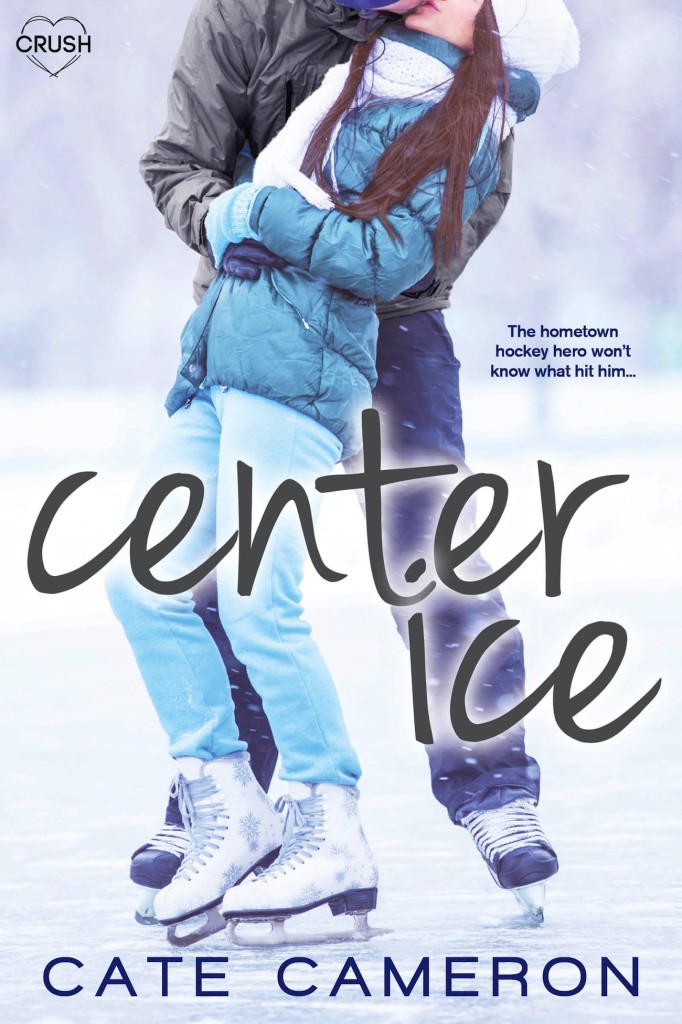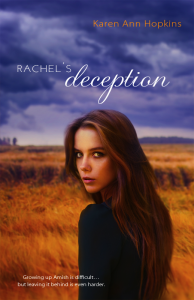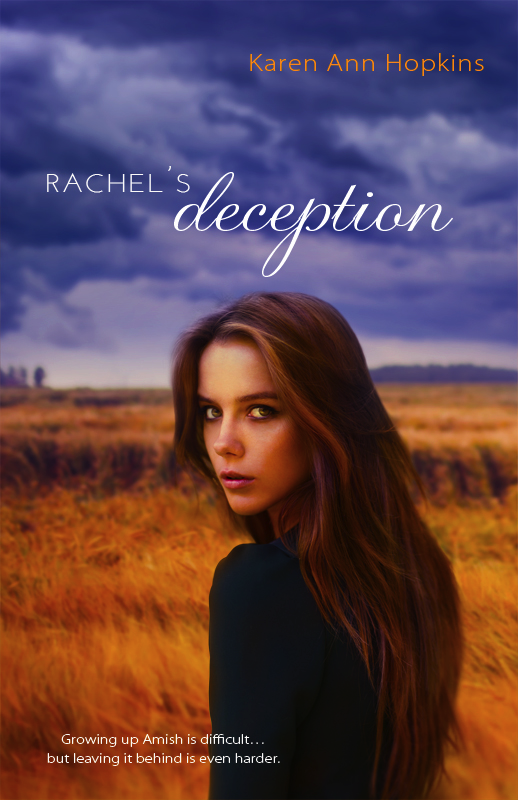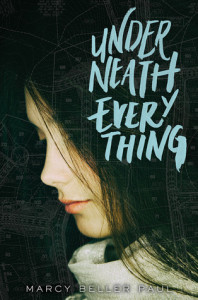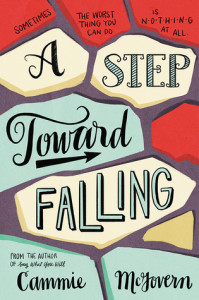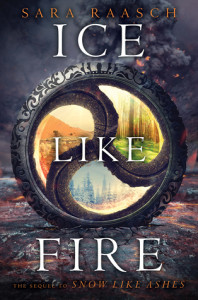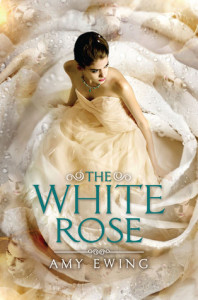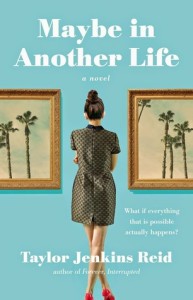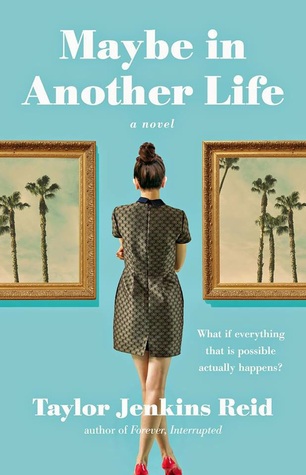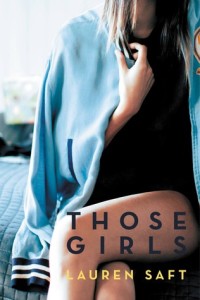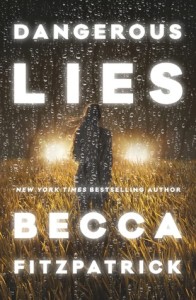 The Unquiet by Mikaela Everett
What We Saw by Aaron Hartzler
Truest by Jackie Lea Sommers
Cut Both Ways by Carrie Mesrobian
Underneath Everything by Marcy Beller Paul
A Step Toward Falling by Cammie McGovern
Ice Like Fire by Sara Raasch
The White Rose by Amy Ewing
*Harper Collins Publishing via Edelweiss (Greenwillow Books, Balzer & Bray, HarperTeen, Katherine Tegen Books and HarperCollins)

Persuasion by Martina Boone
Maybe in Another Life by Taylor Jenkins Reid
Dangerous Lies by Becca Fitzpatrick
*Simon & Schuster via Edelweiss
Center Ice by Cate Cameron
*Entangled Publishing
Rachel's Deception by Karen Ann Hopkins
*For tour review
Those Girls by Lauren Saft
*Email invitation via Netgalley
Ummm…yah. So any restraint I showed in the earlier part of the year when it came to review copies flew out the window in the past few months. A lot of the titles up on Edelweiss caught my eye so I downloaded and requested a bunch of them. The majority of them are fall reads though so I think I did a good job with accepting what I can manage and I want to read all of these SO BADLY!
The Unquiet is about a parallel world… I really couldn't resist it! What We Saw and Underneath Everything have been on my TBR since the start of the year so I cannot wait to dive into both of those asap. Truest and Cut Both Ways are two contemporaries that just sounds like they could be SO amazing. Persuasion is sequel to Compulsion, which I read last year. I thought it was an interesting start to the series, although a bit draggy, so I'm intrigued to see where the second book goes. I have already read both Center Ice and Rachel's Deception. Center Ice was an ok read, but Rachel's Deception was AWESOME… probably my favorite of the series so far! I seriously almost screamed when I seen that A Step Toward Falling was available on Edelweiss. I LOVED Say What You Will last year so this one is definitely one of my most anticipated of 2015. Ice Like Fire and The White Rose are sequels to two 2014 debut fantasy series. Both stories led off in such a way that it's nearly impossible to not continue. I haven't read any of Taylor Jenkins Reid's book yet, but I have been meaning to because she has been praised so highly for her first two releases. Maybe in Another Life sounds fantastic so I couldn't resist 😛 Those Girls is one of my most anticipated debut author releases of 2015 and Dangerous Lies is by Becca Fitzpatrick… who I love.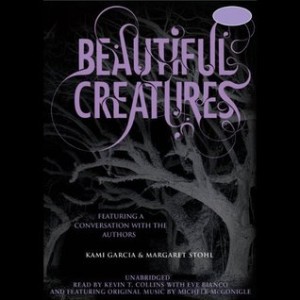 Beautiful Creatures by Kami Garcia & Margaret Stohl
*Free on Sync YA
I was so excited when Sync started up for the summer. I always get such great audiobooks because of them and the first week was no exception! I loved Beautiful Creatures when I read it and I'd love to do a reread with the audiobook!
Phew… done! Have you read any of these books? What are your thoughts?