Stacking the Shelves is a weekly meme hosted by Tynga's Reviews where you showcase all of the books you received for the week, whether it be physical or electronic books!
Hi Everyone 🙂 It's been a little bit again! I thought I would have time, or the want to blog while my sister was here but I had neither! I'm back at it now and while I was drafting up this post I had no idea I had accumulated this many books in the past few weeks! Not a lot is going on here, this weekend I've just been relaxing and tomorrow is a big cleaning day… boring haha. So, on that note… onto the books!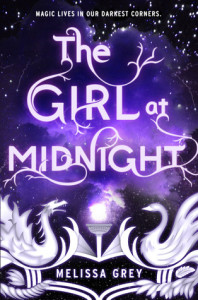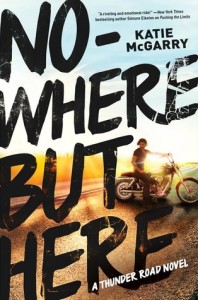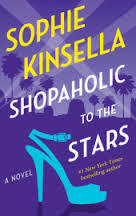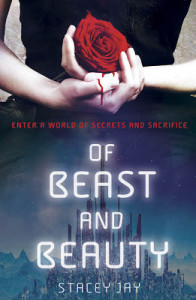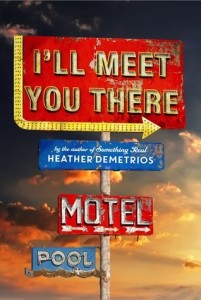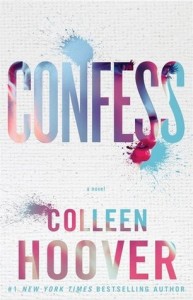 The Girl at Midnight by Melissa Grey
*Won in giveaway at Carina's Books!
Nowhere But Here by Katie McGarry
*Preordered on Amazon
Shopaholic to the Stars by Sophie Kinsella
*Purchased at Costco
Of Beast and Beauty by Stacey Jay
I'll Meet You There by Heather Demetrios
Confess by Colleen Hoover
*Purchased at Indigo
I was so excited to win The Girl at Midnight on Carina's blog! This cover is STUNNING and definitely what was peaked my interest in it when I first seen it so I'm excited to be able to put that beauty on my shelves. I've really been loving fantasy this year so this is definitely one I will be hopefully reading soon. Nowhere But Here was a preorder (obviously… it's Katie McGarry!) and I am SOOOOOOO freaking excited for this one. I loveeee Katie McGarry, and this sounds so much like Sons of Anarchy. Swoon. I always wander around the book section at Costco when I go because they have awesome prices so I was pleased to be able to leave with Shopaholic to the Stars! I didn't even realize it was out in paperback already, which is what I needed for my shelves. Plus I had a ten-dollar coupon from Costco for membership renewal so it was like I got it for 0.99 cents 🙂 I had a gift card from Indigo that I hadn't used so when I had the chance to go to one of my favorite locations (that's a bit farther so I don't often go) I took it with me hoping I would find some gems. And I  was so excited to find I'll Meet You There! I've been having a hard time finding this in store and was just about to order it on Amazon. I also picked up Confess and Of Beast and Beauty (which was only 5.99!) so I'm looking forward to reading both of those as well hopefully in near future.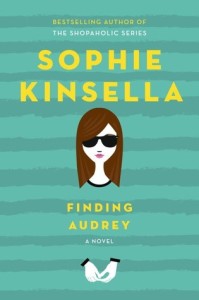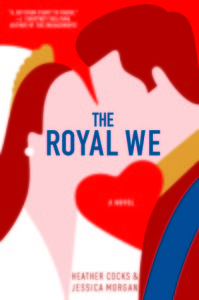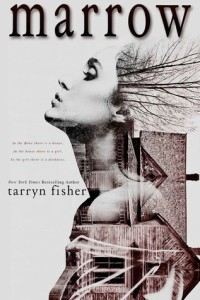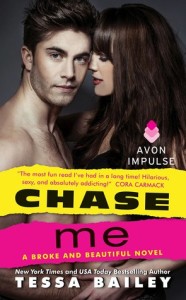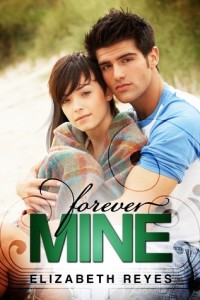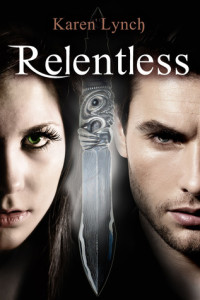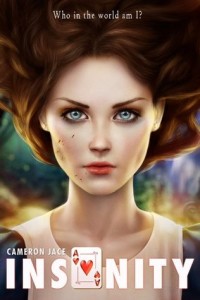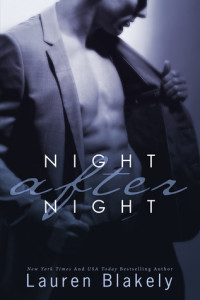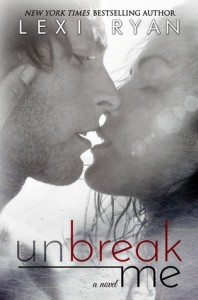 Finding Audrey by Sophie Kinsella
The Royal We by Heather Cocks & Jessica Morgan
*Borrowed from the library
Marrow by Tarryn Fisher
Chase Me by Tessa Bailey
*Purchased on Kindle
Forever Mine by Elizabeth Reyes
Relentless by Karen Lynch
Insanity (Mad in Wonderland) by Cameron Jace
Night After Night by Lauren Blakely
Unbreak Me by Lexi Ryan
*Free on Kindle
I absolutely ADORE Sophie Kinsella so I have been waiting for the release of Finding Audrey all year. I've already started it and hope to finish it today 🙂 I hadn't even heard of The Royal We until Hannah, at So Obsessed With had a review on her blog. It sounds like exactly something that I will love so I had to go on the holds list at the library for it straight away. My hold is finally in so I can't wait to read it after Finding Audrey. Marrow and Chase Me were both Kindle deals. I adore Tarryn Fisher so this was a must have and I've heard really great things about Chase Me so I couldn't resist when I seen it was a deal this month.
I got quite a few freebies this month because while my sister was here I was searching for some for her. Insanity was one I've been eyeing up for a while so I was pumped to see it was a freebie! Relentless I got after my sister read (well devoured really) the first… and then second book in the series. She said this is one of her favorites now so I definitely need to read it! Forever Mine, Night after Night and Unbreak Me were three titles that sound good and I'm constantly browsing to add more to my romance collection on Kindle 😛


None this week!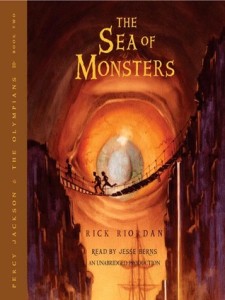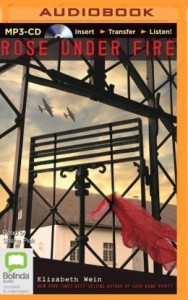 The Sea of Monsters by Rick Riordan
*Downloaded on Scribd
Rose Under Fire by Elizabeth Wein
*Free on SYNC
I loved The Lightening Thief so much on audio that I had to download Sea of Monsters also! Luckily I'm still on my trial with Scribd so I didn't have to wait on hold at the library 🙂 I haven't read Rose Under Fire yet because I'm so scared it will nearly kill me like CNV did, but I definitely had to pick up this audiobook when I seen it was this weeks title on Sync. I did a partial reread of CNV on audio last year and loved the reading, so I hope this one is just as good!
Have you guys read any of these books yet? Thoughts? Link up your posts too please 🙂