Stacking the Shelves is a weekly meme hosted by Tynga's Reviews where you showcase all of the books you received for the week, whether it be physical or electronic books!
 Hi Everyone! First off, Happy Fourth of July to celebrating 🙂 I cannot believe it's already July. I have no idea where June went, and as a matter of fact, I have no idea where 2015 as gone! This weekend will be spent reading on my balcony and getting some much-needed organization done. I've been so neglectful with getting this place decorated and fully organized and I need to get my ass in gear – we've been here for over a year now! Where does the time go?! Not much has happened in the last two weeks. I think I'm slowing coming out of my blog/reading slump and really enjoying the books I've been reading. AND I DISCOVERED TEEN WOLF! Frig. Does anyone watch that? I'm becoming addicted. I'm on episode 4 and really enjoying it!
Anyway, not much happening in my life so onto the books! I've managed to reign in the need to purchase books that seemed to pop out the last couple of months, finally! And… I just realized that they are all ebooks, wow!


None this week!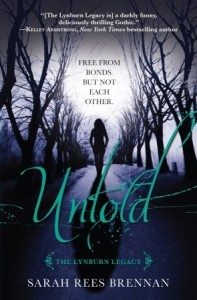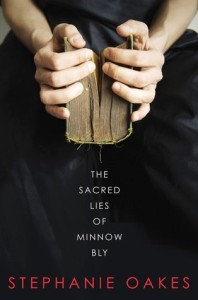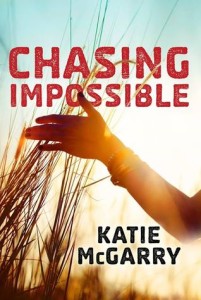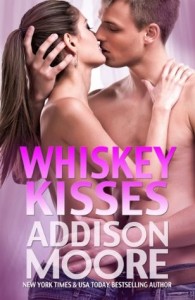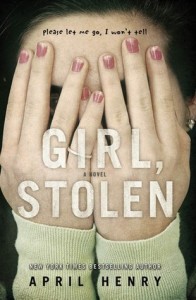 Untold by Sarah Rees Brennan 
The Sacred Lies of Minnow Blye by Stephanie Oakes
*Borrowed from the library
Chasing Impossible by Katie McGarry
*Received for preorder purchase of Nowhere But Here
Whiskey Kisses by Addison Moore
*Free on Kindle
Girl, Stolen by April Henry
*Purchased on Kindle
 Untold is the second book in The Lynburn Legacy, which I am totally addicted to right now! I'm nearly done reading Unspoken so I can't wait to dive into this one … it will be probably be how I spend the bulk of my Saturday. I started reading Unspoken earlier this week, and then promptly put it back down because I could just tell this was not one I wanted to finish unless I had the second book handy. Luckily there was an extremely small wait at the library for this one! My hold for The Sacred Lies of Minnow Bly came in also and I'm so excited. I have been itching to read this since I first heard about it, and OF COURSE I couldn't find it at any of the convenient bookstores near me or my work. My hold wasn't so bad, so I can't wait to dive into this one also! Chasing Impossible was the preorder perk for ordering Nowhere but Here. I had planned on preordering it anyway, but I knew I had to when I seen that the fifth book in the Pushing the Limits series was only going to be released for this. I loved Abby so I cannot wait to hear her whole story 🙂 Whiskey Kisses was a Kindle freebie. I haven't started this series yet, but I have book one and book two so I figured it was worth it to grab the fourth book why it was on a free promotion in case I decide to bulk read this series sometime. Girl, Stolen was one of the Kindle monthly deals this time around and I was so excited. I had added this years ago to Goodreads but then forgot about it. As soon as I seen the cover, I remembered how interested in it I was when I added it!


None this week!

 
None this week!
I am also contemplating getting Vicious by V.E. Schwab while it's on the monthly deal as well but I'm going back and forth. Have any of y'all read it? Is it worth the purchase? I heard that the series is not going to continue (maybe I'm totally wrong, but I thought I had remembered reading that from somewhere) so I'm terrified that I'm going to be left hanging at the end of an awesome book! What are your thoughts?
What books did you guys get? Link up your hauls too!!