Top Ten Tuesday is  a weekly meme created by The Broke and the Bookish.
Top Ten 2015 Releases I Meant To Get To But Didn't
This title was the story of my reading life in 2015 – the titles I meant to but didn't get to 🙂 There were so many books that I intended on reading but since my reading dropped so low last year I just didn't get around to reading so many of them! I have a huge list but here are the ten (erm… eleven!) that I've narrowed it down to…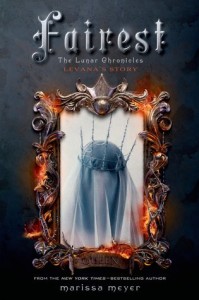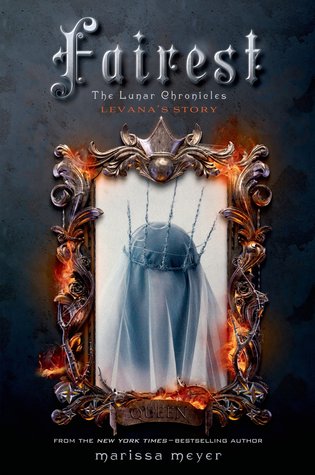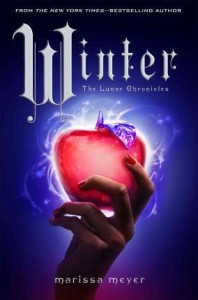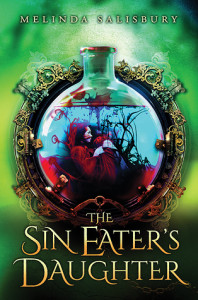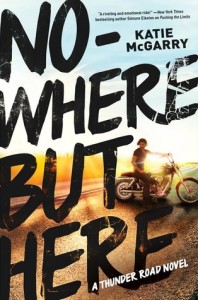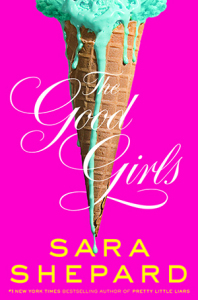 1. Fairest & Winter by Marissa Meyer • I was holding out on Fairest to read closer to Winter (which I was SO EXCITED about) and then the release came and went and I've not yet read either of them!
2. A Court of Thorn and Roses by Sarah J. Maas • I was so excited about this release that I even preordered it! And lo and behold it is still sitting on my shelf staring at me accusingly haha.
3. The Sin Eater's Daughter by Melinda Salisbury • I was PUMPED for this one. I also preordered this at an amazing price (I think it was less than 3 dollars!), then some not so great reviews came about which I mistakenly read. I'm actually back to being excited about this one because I've basically forgetten those reviews that I read so this is definitely one on the list for this year!
4. Nowhere But Here by Katie McGarry • Again, I preorded this as well! I love Katie McGarry and I actually was purposely not reading this because I wanted to finish the Pushing the Limits series last year. Well neither got read haha.
5. The Good Girls by Sara Shepard • AH! Just looking at this cover has me so excited haha. I might pick this up from the library this weekend. I LOVED The Perfectionists and I was dying for this release! Yes… I'm getting it this weekend 😛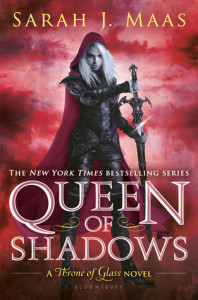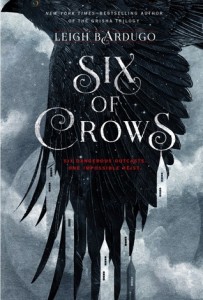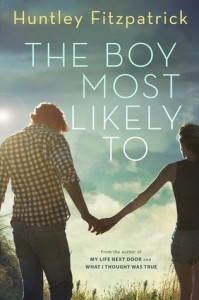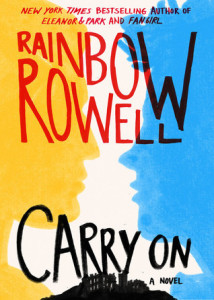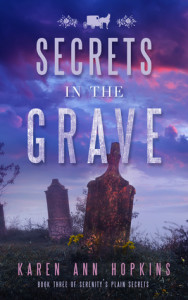 6. Queen of Shadows by Sarah J. Maas • This is just… *shakes head*. Sigh. Another preorder. I don't know what it is about this series. I absolutely LOVE it, but it's almost like I don't want to read it. I don't want to be caught without a book, I don't want something to happen that will change my views… I've never been like this with a series before normally I want to devour it immediately! I'm definitely going to be reading this soon, but I would actually really like to reread the entire series thus far again haha.
7. Six of Crows by Leigh Bardugo • Now, I know that this can be read on it's own (or atleast I have heard?!) but I wanted to finish The Grisha Trilogy first so this will be waiting a little bit longer.
8. The Boy Most Likely To by Huntley Fitzpatrick • YES! I loved My Life Next Door, so I'm sure I will love this too. I actually was just falling into my reading slump (or starting to) when this was released so it was completely off my radar and I just remembered how much I was dying for this one!
9. Carry On by Rainbow Rowell • *cradles to chest* I adored Fangirl, ADORED it. And I wanted to read this over Christmas break when Nick got it for me for Christmas but jeez… where did that break go anyway?! Haha. I might reread Fangirl first also (notice a theme here haha).
10. Secrets in the Grave by Karen Ann Hopkins • Out of all the books on this list, this one might make me the most sad. I have ALWAYS read Karen Ann Hopkin's books on release date or prior to but this one fell through the cracks. I haven't even PURCHASED it yet! I adore this series, it's just… SO. GOOD.
And there we have it. All the books. Well certainly not all of them, but the most wished-I'd-read. Well, now it's not so bad because I want to read them all so badly now *scoops them up*.
Have you read any of these? Are any of them on your list? Link up your posts!!