Top Ten Tuesday is a weekly meme created by The Broke and the Bookish.
Ten Graphic Novels/Comics on My TBR
First notable point… I can't believe it's been a YEAR since I've done a Top Ten Tuesday! Holy smokes, I knew my blogging plummeted severely last year but I didn't realize it's been this long!
Anyhow, a couple of years ago I wouldn't have even attempted to do this topic. Graphic novels and comics were just something I didn't find interesting or appealing and never really paid any attention to new releases. That changed two Fan Expo's ago when I decided to pick up a couple of hyped graphic novels and give them a whirl… and I fell in love. Since then I've accumulated quite a nice collection and much like the rest of my bookshelves, a ton of them are still unread! I've managed to narrow down the ones that I want to read the most right now…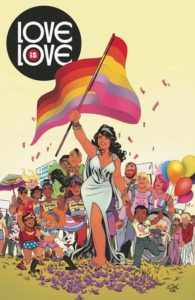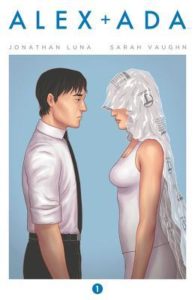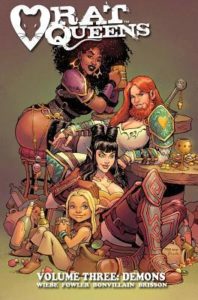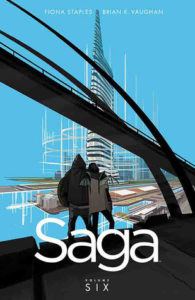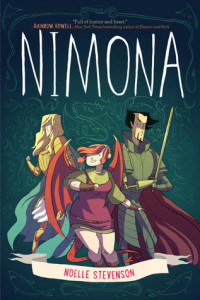 1. Love is Love • This one was totally off my radar, and I might not have heard about it until it was gone off the shelves if it wasn't for Nick. He was browsing somewhere online and seen that Harry Potter was going to be featured in this graphic novel so he sent me the link. I looked it up and knew that I would definitely need to pick this up. Love is Love is in honor of the those killed in the Orlando Pulse shooting last year.
2. Alex + Ada, Vol 1 • I've heard a ton of great things about Alex + Ada and although science fiction isn't always my favorite, I kept searching at my local comic book store for this one every time I was there. I figured if this was constantly in my mind I need to at least give the first volume a try.
3. Rat Queen, Vol 3: Demons • Honestly, I have no idea why I haven't read this one yet. I adored the first two volumes of Rat Queens and I can't wait to read it this year. These girls are so unique and badass!
4. Saga, Vol 6 • I fell head over heels with this series much like the rest of the world. Although Vol 5 wasn't my favorite of the bunch, I still am going to continue on with the series so I need to get reading!
5. Nimona • This one looks SO FUN! I did start this last year but put it down due to my reading slump, not because I didn't like it. I will definitely be picking it up in 2017 and finishing it off!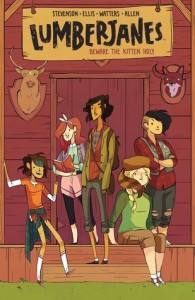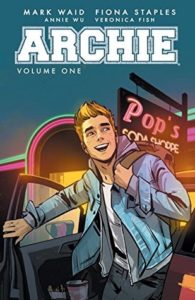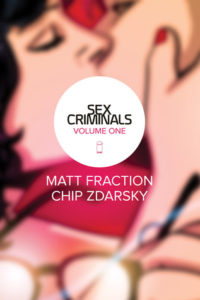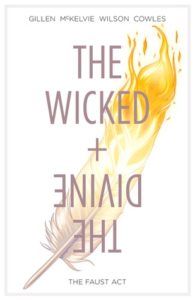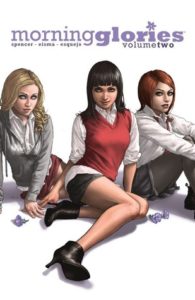 6. Lumberjanes, Vol. 1 • It's kind of ridiculous that I haven't read this yet because I special ordered it in at the comic book store with the intention of reading it straight away. Ah well! It looks so fun and I can't wait to get started.
7. Archie, Vol. 1 • I had to pick up this one because I just loveeeeed Archie when I was younger and these new editions just speak to my ever nostalgic self.
8. Sex Criminals, Vol. 1 • I actually have three volumes of this series (talk about jumping the gun here… hopefully I like them :P). I've heard really good things about it though so I'm sure I will enjoy it.
9. The Wicked + The Divine, Vol. 1 • I own three volumes of this series also, plus a special edition comic issues. I am so confident I will love this though because I LOVE the entire concept of it. Plus, I've heard amazing things about this entire series.
10. Morning Glories, Vol. 2 • This is the only book on the list that I actually don't own yet. I read the first volume of this series and I didn't LOVE it but it has intrigued (and confused) me enough that I just need to at least read the next volume.
Phew, that's my list! What do you have on your TBR for graphic novels/comics? Have you read any of these titles? Thoughts!!