Top Ten Tuesday is  a weekly meme created by The Broke and the Bookish.

 This topic was really hard for me! I'm quite fussy when it comes to names, there are some names that I instantly do NOT like, ones that I am just neutral to and then others that I like well enough but they don't make me say "Wow".  To "love" them they have to be really unique/interesting and something that I could imagine naming my children potentially… is that weird? 😛 I couldn't come up with 10, and there is one lonely male name in there … clearly I find more female names that I love!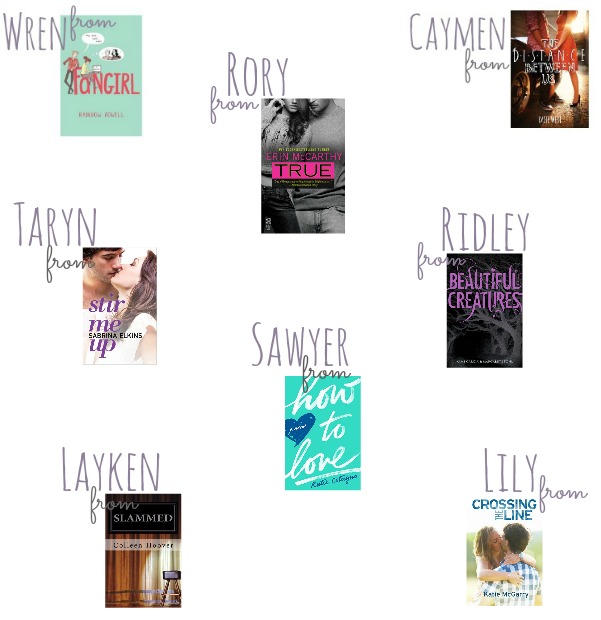 And there you have it! What names did you pick? Link up your picks!!