Top Ten Tuesday is  a weekly meme created by The Broke and the Bookish.

I love book covers… LOVE them, so I had a really hard time narrowing this down. I find a lot of covers art-worthy, even though others might find them a bit strange but I have very unique taste. I am also drawn to a lot of contemporary covers, especially New Adult, even though they have bodies without heads and couples kissing 😛 Anyhow… here is what I finally narrowed it down to!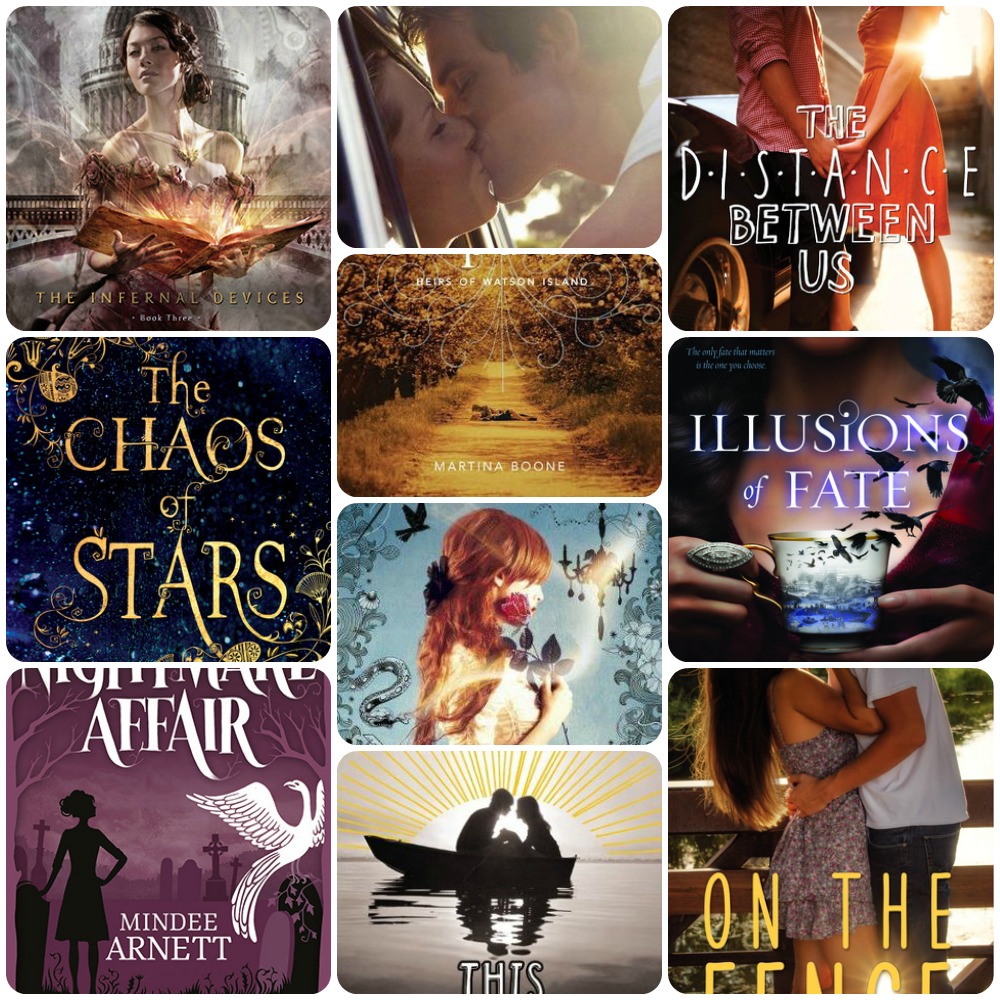 I love paranormal covers, they are always so beautiful and magical looking. I'd love to hang Clockwork Princess, The Chaos of Stars, Illusions of Fate, Witch Finder, and the Nightmare Affair in my soon to be book room!!
Although I love all contemporary covers, these are probably my all time favorites. I'd love to hang Through to You, The Distance Between Us, This Is What Happy Looks Like and On The Fence in crisp, white frames in my hallway. They are so romantic, lovely and very summer-like <3
And just for pure beauty and uniqueness, I'd love to have Compulsion hanging somewhere. I don't know what it is that makes this so beautiful, but I LOVE it!
What are your picks this week? Link up 😉