Top Ten Tuesday is  a weekly meme created by The Broke and the Bookish.
Top Ten Books On My Spring TBR List
Well, it's that time again for a Spring TBR! I am historically bad at completely my seasonal TBR's, but I cannot resist making one time after time. I actually did surprisingly well at my Winter TBR (and by well I mean that I read 4 books from it, which is more than I normally do!) and I have high hopes with my Spring TBR as well. I actually spent a lot of time composing this list, and it's a combination of books I already own, review copies I already have and a few new releases (that are preordered!). I'm hoping to finally be able to finish one of these before moving onto the next season 😛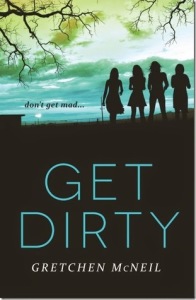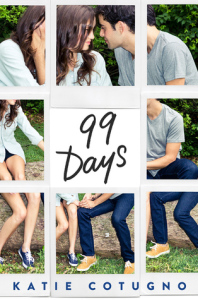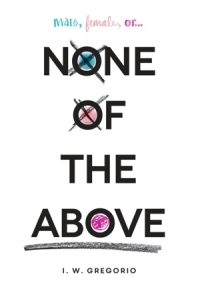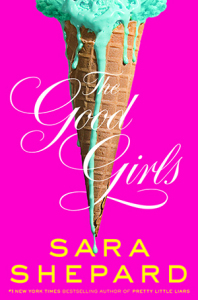 1. Get Dirty by Gretchen McNeil • I LOVED Get Even, except for the fact that I got zero answers at the end of the book so needless to say I am itching to get started on Get Dirty!
2. 99 Days by Katie Cotugno • Katie Cotugno's debut novel, How to Love, was one of my favorite reads of 2013. I absolutely adored her writing and her characters so I am hoping for the exact same type of feels from 99 Days!
3. None of the Above by I.W. Gregorio • I know very little about Intersex so I am so excited to learn more in None of the Above. I think it's going to be a fantastic novel (especially since it's already averaging 4.19 on GR) and I can't wait to read this debut!
4. Scarlet by A.C. Gaughen • I recently picked this up on a Kindle daily deal and I was thrilled. I've been wanting to read this series for a while because I've heard such fantastic things about it, and it will be my first read for the Fairytale Challenge!
5. The Good Girls by Sara Shepard • Gosh. The Perfectionists did the exact same thing to me that Get Even did: left me on the edge of my freaking seat and guessing at answers. I was a little disappointed that it's another series but it seems like it might wrap up in this book (based on Goodreads) so I NEED THIS ON RELEASE DAY. The suspense!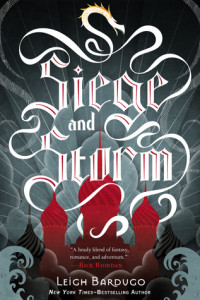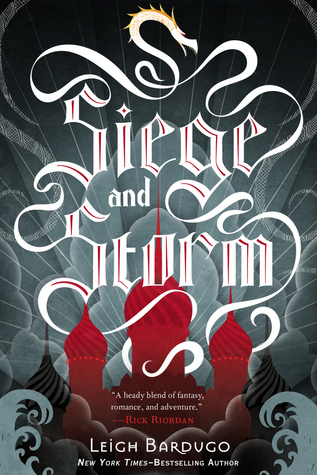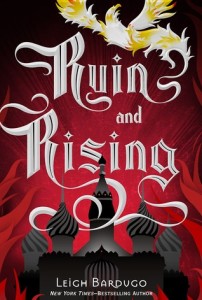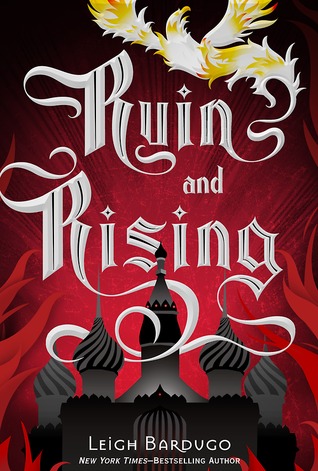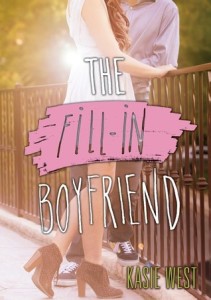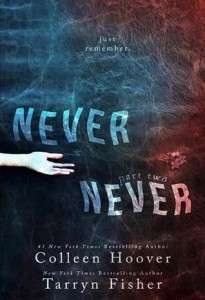 6. Siege and Storm by Leigh Bardugo • I have zero idea what is my problem with reading this book! I LOVED Shadow and Bone so what the heck is keeping me from reading it?!
7. Ruin and Rising by Leigh Bardugo • And I am just going to binge read right through Ruin and Rising as well because if I stop I won't pick it up for probably a year 😛
8. A Court of Thorns and Roses by Sarah J. Maas • Throne of Glass has fast moved into a place of one of my all time favorite series so Sarah J. Maas is definitely an auto-buy author for me. I have already preordered this!
9. The Fill-In Boyfriend by Kasie West • I have such difficulty finding Kasie West's books at a bookstore by me, and although I can order online when I do that I seem to put it off. I CANNOT do this because I am in love with her writing so luckily this is released the same day as ACOTAR 🙂 Woo!
10. Never Never: Part Two by Colleen Hoover & Tarryn Fisher • I have to preorder this. If you read the first one, you know why. Jeez… I want some answers!
And those are my picks for my spring releases 🙂 It's completely doable and I am cheering for myself already!!! What did you put on your spring TBR?!