Top Ten Tuesday is  a weekly meme created by The Broke and the Bookish.
Top Ten Most Frustrating Characters Ever
Oohhh, I struggled with this topic so much and after all of that… I still only came up with 6! But these six I could rant on and on about forever 😉
1. Molly from Undeadly: Oh. my. gosh. This girl freakin drove me nuts. She is so dumb… everything that she does has absolutely no common sense behind it.  The entire fact that she kept trying to save her "boyfriend" even though it was very clear that their was something drastically wrong with him  was insane to me! And just some of her actions… they were running from "trouble"(I won't say what to avoid spoilers) and she stopped to reflect in the effin mirror! When I think about this book that part stick outs the most in mind because I just gaped at that line in awe, really? You stop to LOOK AT YOURSELF?! Eeps.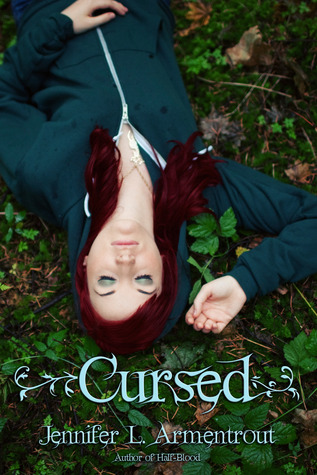 2. Ember from Cursed:  Ember was so damn whiney I wanted to strange her 99% of the time.  She distrusted every single person that she came into contact with except, conveniently, the people that she shouldn't trust.  Because she was so distrustful and complained so much, I couldn't stand her. Honestly her character kind of ruined the book for me. Bleh.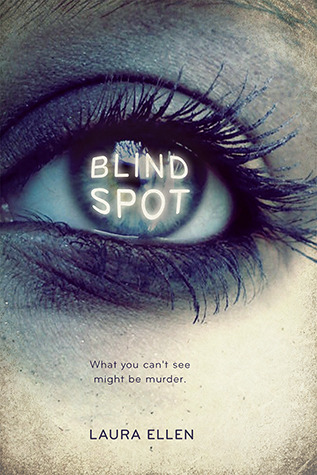 3. Roz from Blind Spot: If there was ever a character I would actually strangle it would be Roz. She is quite possibly the most oblivious human being I have ever read about. The annoying and frustrating shit she does in this book was one half of the reason why the book was ruined for me(the other half was that STUPID ending). I hate contradictory characters and Roz took the cake for that award, that's for sure. She spent half her time being pissed off because she didn't want special treatment or to be in the special education class but when that same teacher treats her like a regular student she whines about that too. Not to mention that she acts like a carpet for that moron boyfriend Jonathan to wipe his feet on, while this wonderful chap, Greg wants her like nothing else in this world. Oh, and let's not forget about the super intelligent stunts she gets involved in, like "faking" a fire to steal stuff from her teacher? She is absolutely the most frustrating character…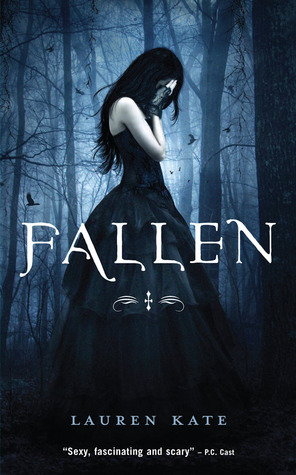 4. Luce from Fallen: Unlike the other characters so far, I didn't entirely dislike Luce I was just so frustrated with her inability to make up her mind with which guy she liked better Cam or Daniel. Ah well, I suppose that is the point of the love triangle but never the less she still frustrated the hell out of me. She also wasn't a super strong or confident character and that annoyed me.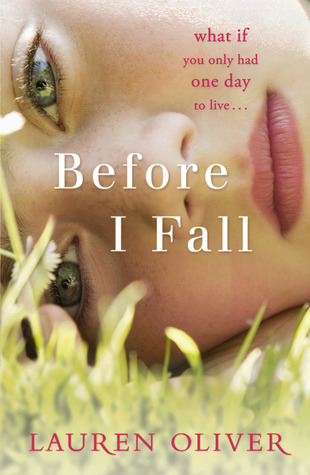 5. Samantha from Before I Fall: To put it frankly, this girl was a bitch. And she kept being a bitch the million times she woke up, she only just started to get the picture after waking up what, 4 times later? (I can't entirely remember because I read this a while ago and didn't write a review because it made me so angry, lol). Her actions towards other people were horrendous and I was just so frustrated that she wasn't getting the idea day, after day.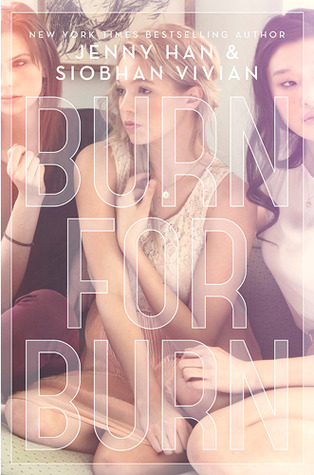 6. Lillia from Burn for Burn:  The fact that this girl knew right from wrong and still kept doing the wrong thing almost made me stop reading the book. I think she had the potential to be a nice person but she was so concerned with keeping up appearances. She was so passive and easily swayed and I couldn't stand that.
Well that turned into a mini meltdown on my part, haha. One thing I learned from this weeks topic: I cannot spell frustrated. Thank goodness for spell check 😉
What are your picks?
Happy Reading!
xo Lauren