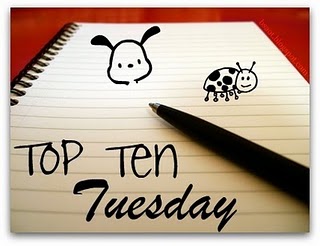 Top Ten Tuesday is a weekly meme created by The Broke and the Bookish.
Top Ten Favorite Books You've Read During The Lifespan Of Your Blog 
Luckily for me my blog has only been live since mid June so I didn't have to go back so far in the archives! If it had of been any farther back, This may have been a much tougher time! These are in order from most favorite to least favorite.
1. Delirium by Lauren Oliver
2. Pandemonium by Lauren Oliver
3. Shadow of Night by Deborah Harkness
4. Hush, Hush by Becca Fitzpatrick
5. Crescendo by Becca Fitzpatrick
6. Silence by Becca Fitzpatrick
7. City of Bones by Cassandra Clare
8. The Scorch Trials by James Dashner
9. A Need So Beautiful by Suzanne Young
10. Vampire Academy by Richelle Mead
What are your picks???
Happy Reading
xo Lauren