*Hosted by Xpresso Book Tours*
I am THRILLED to be part of The Body Electric tour! I don't have anything else to say except I am SO excited to be featuring this book. Please check out my review below and the awesome giveaway!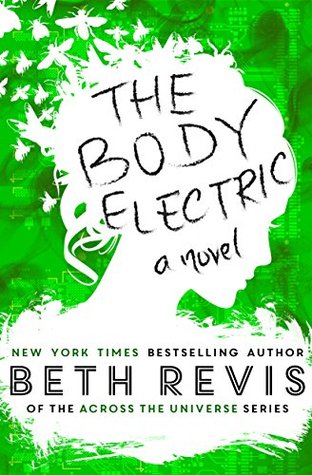 The Body Electric by Beth Revis
Published by Scripturient Books on October 06th 2014
Pages: 482
Source: Xpresso Book Tours
Add on Goodreads
Amazon
My Rating:

The future world is at peace.

Ella Shepherd has dedicated her life to using her unique gift—the ability to enter people's dreams and memories using technology developed by her mother—to help others relive their happy memories.

But not all is at it seems.

Ella starts seeing impossible things—images of her dead father, warnings of who she cannot trust. Her government recruits her to spy on a rebel group, using her ability to experience—and influence—the memories of traitors. But the leader of the rebels claims they used to be in love—even though Ella's never met him before in her life. Which can only mean one thing…

Someone's altered her memory.

Ella's gift is enough to overthrow a corrupt government or crush a growing rebel group. She is the key to stopping a war she didn't even know was happening. But if someone else has been inside Ella's head, she cannot trust her own memories, thoughts, or feelings.

So who can she trust?


I only discovered The Body Electric recently while browsing on Goodreads. I don't know how I missed this one but when I seen this cover I immediately clicked on it to see what it was all about. Cover aside (even though it's stunning!), the synopsis intrigued me so much… I knew this was one I had to read soon so I was so excited when I seen the advertised and just had to sign up.
Just to get it out of the way… I loved this book. LOVED it. I have given out 5 stars more selectively in 2014 than ever before, it's taken a lot to absolutely thrill me in a book lately, but The Body Electric blew that imaginary checklist away. Like straight out of the park.
I'm not super well read in the science fiction genre. Sure, I like science fiction but I haven't really read a lot or at least not enough to say I've done nothing more than dabbled. That being said, I don't have a lot to compare this too, but I can say that compared to the books that I've read… The Body Electric is unique. It's fast paced, intriguing, but not entirely out of the realm of possibility. It takes place way in the future, 20 years after a war that destroyed a lot but also helped to make the world a different place. And the world is definitely different from it is now but it's created in just a way that I can imagine it being like that in the distance future. The advanced technology, the different cities and geography and even the way the war happened. The technology fascinating. I'd say in any science fiction, that's the part I always look for the most … I love reading about what COULD be in the future world of technology. Even though this was a scary future world deep in the thick of it there was also a lot of really great things… reveries? How awesome would it be to relive your best dreams and memories? Amazing I'd say!
Ella, the main character, was awesome. I immediately liked her, there wasn't even a warming up period. As soon as I seen her relationship and love for her parents I knew I would like her. And she was so inquisitive and never took anything at face value. Actually, all of the characters are so likable and enjoyable. It makes it so hard to tell what's going on because I was constantly guessing and so unsure of what was really happening!
Once I got into this book, I could not put it down. I stayed up later than I ever have on a night before work just to finish this! And while I definitely paid for it the next day, it was totally worth it because it ended fantastically. There were definitely sad parts, happy parts and some of the things that happened in the end… I really thought my head was going to spin-off!
The actual story aside, there was a few great pieces of additional content in the back. Those are short so I won't ruin them by going into it, but they definitely added another great element to this story.
When I finished The Body Electric, I went straight ahead and added Beth Revis' other series to my Goodreads. And imagine how excited I was to find out that The Body Electric was actually a standalone that takes place on earth while her other series is taking place in space?! I will definitely be reading Across the Universe very shortly. Beth Revis is a fantastic writer. Fantastic.
So yes, I loved this. If you like science fiction, romance, and twisty plots I highly, highly recommend checking this out. It's definitely a must read in my book and one I will be raving about for a while.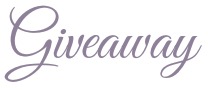 *If the Rafflecopter does not load please refresh or click on the link*
*Open to US/Canada*
a Rafflecopter giveaway