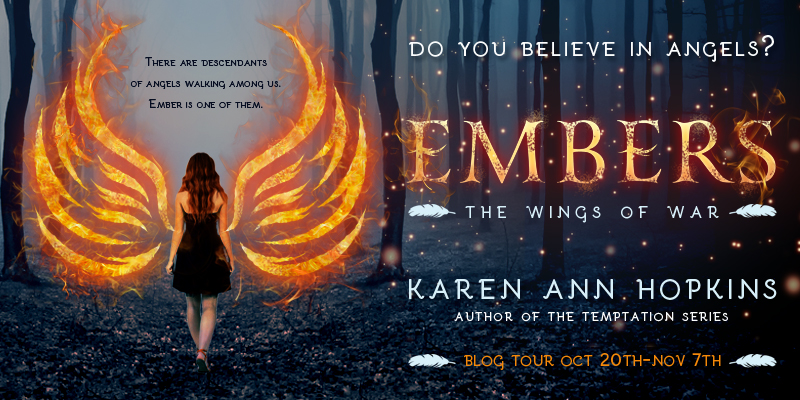 *Hosted by Kismet Book Tours*
If professed my love for Karen Ann Hopkin's books and writing, time after time on my blog so you can imagine my sheer happiness when I discovered she had a new book coming out! Embers is a totally different genre than we have seen in the past from Karen Ann Hopkins, as she has previously wrote books that take place in Amish' communities. When I seen that she was releasing a paranormal book, about angels no less, I couldn't NOT sign up to take part in the blog tour!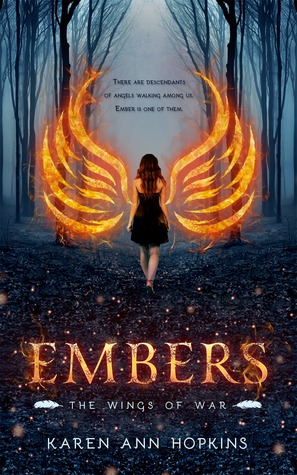 Embers by Karen Ann Hopkins
Series: The Wings of War #1
Published by Self Published on October 21st 2014
Pages: 357
Source: Kismet Blog Tours
Add on Goodreads
Amazon
My Rating:

There are descendants of angels walking among us. Ember is one of them. And she may be the only hope mankind has as the rapture approaches and evils rises.

Embers is an epic paranormal adventure about a seventeen year old girl who discovers that she's immune to fire and any other injury when she's in a horrific car crash that kills her parents. Following a violent episode with her aunt's boyfriend, Ember flees Ohio to live with an old relative in the Smoky Mountains of Tennessee. Ember's exuberance at escaping a bad home life soon turns to trepidation when she finds out that she's a Watcher, a descendant of angels. While Ember learns about her heritage, and the powers that go along with it, she strikes up friendships with two teenagers who live in a frightening walled compound in the forest. Inexplicitly drawn to one of the young men in particular, an impossible romance develops. But it is cut short when Ember discovers that her new friends are fighting on the opposite side of a war, one that's been raging between two factions of Watchers for thousands of years. When the compound's inhabitants threaten the townspeople, Ember takes action, sealing her fate in the ancient battle of good versus evil, and the grayness in between. Ember is up to the challenge, until she realizes that she isn't only fighting for the lives of the locals and the souls of her new friends. She also might be one of the few champions who will make a stand for all of mankind as the rapture approaches and the end of days begin.

Embers is a dark and gritty YA novel that's the first book in the series, The Wings of War.


As I've said before, I have been a fan of Karen Ann Hopkin's writing since I read her first book, Temptations. Her previous books are contemporary – all centered around Amish communities so I was even more intrigued to read her newest book which is a paranormal romance!
I liked Ember, the main character, a lot in fact. She loved animals, which instantly warmed me to her character within the first chapter. She was also really loyal and protective of anyone that meant anything to her. You see this especially later on in the story, with the girls that she was friends with. I did find it hard to understand some of Ember's reactions and feelings though. For one, I thought it was strange that she never contacted Piper (her best friend back at home) or her brother, Timmy. They were featured in the first of the book (until she moved with Ila) and it was obvious that Ember was very close to both of them. They were hardly mentioned once she moved away, and while I understand that she had quite a bit going on (a small understatement perhaps!) I thought it was odd that she didn't even contact them. Another thing that I just couldn't wrap my head around was how she put herself into danger so irrationally. I could get how it happened the first time, but then again? It puzzled me. That being said, as much as Ember confused me at times, I still really liked her character! Now Sawyer was someone who just confused me… and in fact I'm still not entirely sure of him. I like him for Ember, but I found it hard to get attached to him. I thought he was really posessive, which goes with him being a Demon, but it still irked me a bit. He too though was really loyal to those he cared about. Ivan and Ila were two of my absolute favorites. I thought Ivan was such a sweet kid, and it almost seemed like he had a bit of a crush on Ember and Ila was just AWESOME. Such a quite, seemingly sweet old lady but she was a bit of a bad ass underneath! And she loved animals and had a special connection with them so of course that again, made me instantly love her.
Embers is told in both Ember and Sawyer's point of view. I really enjoyed this, especially when it got farther into the story. It really gave the story the wow factor during some of the intense action towards the end as well as it really gave both perspective's of what was happening. It was really interesting to see the story through both a Demon and a Watcher's eyes and I thoroughly enjoyed it.
Embers is definitely an action packed story. There is constantly something happening and I never felt a lull in the storyline at any point. It also is an incredibly unique paranormal book, I can't say I've read anything like it ever. I've read Angel and Demon books before but it really set itself a side with some interesting elements.
The ending shocked me. I was so sad, and my heart was hurting for Ember… but at the same time I wasn't entirely shocked because the story kind of gives you this end of it all vibe from the get go. I loved the ending though and it has the perfect ramp up for the next book. I have no idea where it's going to go from here but I will definitely be continuing the series. Another awesome book from Karen Ann Hopkins!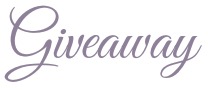 *Giftcard & ebook giveaways are open internationally/book set is open to US/Canada*
*If Rafflecoptor doesn't load, please refresh or click on the link*
One winner of a $100 giftcard,
One winner of a signed Temptation series book set,
Ten winners of an ebook of Embers!


Monday, October 20th Unabridged Bookshelf & Book Briefs
Tuesday, October 21st A Thousand Words A Million Books & Books and Things
Wednesday, October 22nd Sweet Southern Home & Tween 2 Teen Book Reviews
Thursday, October 23rd the unofficial addiction book fan club & Becoming Books
Friday, October 24th A Dream Within A Dream & Becoming Books
Monday, October 27th The Avid Reader & Lost in Ever After
Tuesday, October 28th Lose Time Reading & So Bookalicious
Wednesday, October 29th Such a Novel Idea & Reading Addict
Thursday, October 30th Curling Up With A Good Book & Coming at YA
Friday, October 31st Actin' Up with Books & To Each Their Own Reviews
Monday, November 3rd GenGen's Book Blog & A Bookish Escape
Tuesday, November 4th Sassy Book Lovers & Bittersweet Enchantment
Wednesday, November 5th Nay's Pink Bookshelf & The Nocturnal Library
Thursday, November 6th The Book Faery Reviews & Bumbles and Fairy-Tales
Friday, November 7th Books in the Spotlight & Her Book Thoughts!