*Hosted by Xpresso Book Tours*
*Follow the rest of the tour here*
I am very excited to participate in the tour for Before They Find Us! I have recently been itching for thrillers so when I seen this one, I thought it sounded so intriguing and just what I was looking for. I had a great experience with this book, so please keep reading for my review and also an awesome giveaway!
Also, right now on the authors website she is giving away unpublished copies of the epilogue that takes a year after Before They Find Us, if you sign up for her newsletter. I can't wait to read this epilogue! I love the way the story wrapped up, but for reasons I won't spoil, I need to see what the year later is like 😉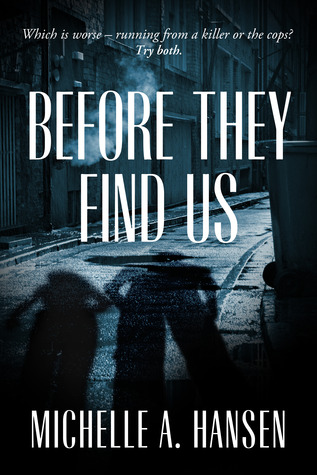 Pages: 334
Published: November 2013 
Series: N/A – Stand Alone
Source: From the author for tour review

I'm going to make you wish you were dead.

Just a text. Seventeen-year-old Rebecca Hales tries not to worry. Probably a wrong number. Not really meant for her, and definitely not related to the crime she witnessed six years ago. Right?

Then two states away, a bomb goes off in her best friend's locker. Soon Ryan is labeled a terrorist and runs to the safest place he knows—Rebecca's house in small-town Wyoming. It doesn't take long for the FBI to show up asking questions. Rebecca lies, of course, and says she hasn't seen him.

Now she's neck-deep in it with him, whatever "it" is. The only way out is to return to Vegas, where Ryan is a wanted man. The city of lies and illusion tests Rebecca's wits as she struggles to find the person who framed Ryan and why.

Is Rebecca's text linked to the bombing? And what does it have to do with a six year old murder? Rebecca needs to find out before she loses Ryan—and her own life.


Going into Before They Find Us I didn't really know what to expect. As much as I love thrillers, I haven't had much luck as of late with the endings of them. I often guess the "twist" parts of the story and that usually ruins the thriller aspect for me. Surprisingly, that did not happen with Before They Find Us! I did figure a few things out, but there was a lot left to be revealed at the end!
First off, Rebecca… oh, Bec. I really liked her, especially come the end of the book. She was fiercely loyal to Ryan, I mean fiercely! She actually fled the state to try to protect him, trusting wholeheartedly that he was innocent. That characteristic alone had me nearly immediately liking her but I also loved her dry comments with several of the later characters as well. I also really liked Ryan, but sadly, his character was not as prominent in the story. Well, obviously he was one of the main characters but Bec is the one that is largely focused on. I did enjoy several of the characters that Bec meets up with in Vegas but for the purpose of not ruining the flow of the story, I'm going to keep quiet about them.
The plot itself was very interesting. I didn't feel like there was a lull in the story at all, and I really enjoyed that it tied back to Rebecca's early years, even in ways you didn't expect! I couldn't put this one down; It's very fast paced and because of that, the story carries itself quite well. There were a few things I found strange, such as the lack of believability that two teens could run off like this and try to solve a murder, without getting caught or that they thought to do some of the things they did (buy a new car?!) but despite that, it was a fun, thrilling experience.
Like I said, I did guess a fairly significant plot point fairly early on the story but it didn't really affect me to much. Actually, it just left me wanting to scream at Bec to figure out who these people were! There's a part that ties back to her past though as well as the ending really shocked me. Like, I totally didn't see the very last part coming … completely out of left field! That's why I'm itching to read this epilogue now!
Before They Find Us is a great thriller to read on a rainy afternoon. I practically read it in one sitting! The characters, the writing and the story itself were great, and it's one of the best YA thriller's I have read in some time.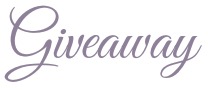 *Open Internationally*
*If Rafflecopter doesn't load, please refresh or click the link!*
– $25 Amazon gift card
– Signed paperback copy of Before They Find Us
– Before They Find Us charm necklace, bookmarks and signed postcard
– Ebook copies of Before They Find Us & Painted Blind