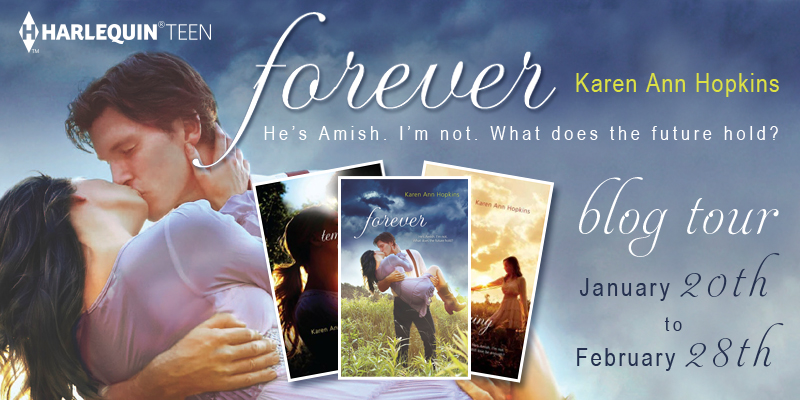 *Hosted by Kismet Book Tours*
I am so excited to participate in the tour for Forever, the final book in the Temptation series. I absolutely ADORED this series from the first book so I couldn't wait to see how Rose and Noah's story ended. If you haven't heard of this series, check out my reviews for Temptation and Belonging! Keep reading for my review of Forever and be sure to enter the amazing giveaway!!!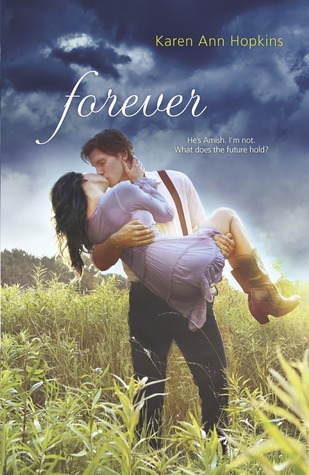 Pages: 336
Published: January 28th 2014 by Harlequin Teen 
Series: Temptation #3
Source: Netgalley for review
Amazon | B&N | Indiebound | Goodreads
Get Temptation on:
GoodReads • Facebook • Amazon • Indiebound • B&N
Get Belonging on:
GoodReads • Amazon • Indiebound • B&N
All I want is my happily-ever-after.

That's all I've wanted since meeting Noah Miller.

From the day we met, the world has tried to keep Noah and me from being together, but now that I'm carrying his child, no one will be able to tear us apart. Or so I hope. But Noah and I have made some mistakes along the way, and the consequences are impacting the people we love. Worse, there's a storm on the horizon, and it's sure to cause serious devastation.

If we can get through this, we'll finally be Rose and Noah; a family, forever.

But first we have to survive the road ahead. And happily-ever-after is a long way off.


*Contains spoilers for the previous books in the series*
Forever was one of my most anticipated series enders of the year. I absolutely fell in LOVE with Rose, Noah and there families and after the cliffhanger at the end of Belonging I was dying to find out how their story ended!
I was incredibly shocked at the end of Belonging, I couldn't believe that Rose ended up being pregnant… it was definitely not the route that I seen this series taking so I couldn't wait to see how that was going to play out in Rose and Noah's future.
Rose, again, was wonderful. Even though she was pregnant, she was still the same risk taking, carefree girl that we seen in previous novels. Noah however was really growing as a character and that was probably one of my favorite parts. He obviously grew a lot from the start of the series to this book, but in Forever alone his development was fantastic. He really pushed the boundaries of his culture and religion and it was very interesting to see it happen.
Forever is told in alternating points of view: Rose, Noah, Sam and Sarah. I loved this aspect. In the previous books it was Rose and Noah but having the additional voices of Sam and Sarah really added an entire other level to the story. Sam plays a big part in Forever as he is one of the few people who knows Rose is pregnant at first, and Sarah's part in this story is large as well. Sometimes too many POV's make the story hard to follow but that was not the case in Forever.
I loved the final book in this series. There is one part that is absolutely devastating, and while the end of the book showed that it had meaning, I had a hard time coming to terms with it. I though the ending was PERFECT though. Absolutely perfect, and while it might not be entirely what you expected, it's wonderful. Obviously I don't want to say too much because it's filled with twists and unexpected turns and happenings but I was very, very satisfied. I often dread reading final books in a series because I'm left unhappy but the Temptation series was fantastic from start to finish. I was incredibly surprised that I enjoyed it so much; I had never read anything about an Amish community before but Karen Ann Hopkins just pulls you into their story.
I highly recommend reading this series. It's touching, wonderfully well written, romantic and the forbidden love aspect will tug at your heart.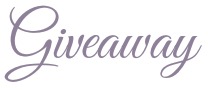 *Open to US/Canada*
*If Rafflecopter doesn't load, please refresh or click the link!*
There are a ton of exciting prizes, so make sure to follow the tour for more chances to win every day! Up for grabs is both a $100 Amazon Gift Card and a $50 Amazon Gift Card, plus copies of the following Harlequin TEEN titles: Heartbeat, The Queen's Choice, White Hot Kiss, Anything to Have You, Secret Diamond Sister and Grim!


*See the full tour schedule here*
Monday, February 3rd – No Bent Spines – Character Interview
Tuesday, February 4th – Paranormal Opinion – Review
Wednesday, February 5th – Bittersweet Enchantment – Review
Thursday, February 6th – Curling Up With a Good Book – Author Interview
Friday, February 7th – Behind A Million and One Pages – Review
Monday, February 10th – The Unofficial Addiction Book Fan Club – Guest Post
Tuesday, February 11th – Jenuine Cupcakes – Review
Wednesday, February 12th – Jeanz Book Read N' Review – Review
Thursday, February 13th – Deal Sharing Aunt – Guest Post
Friday, February 14th – Lost Time Reading – Review
Monday, February 17th – Into The Hall of Books – Review
Tuesday, February 18th – Swoony Boys Podcasts – Review
Wednesday, February 19th – My Favorite Things – Guest Post
Thursday, February 20th – Reading Lark – Review
Friday, February 21st – Tien's Blurb – Author Interview