*Hosted by Xpresso Book Tours*
(Follow the rest of the tour here!)
I am THRILLED to be a part of the Made For You tour! It immediately grabbed my attention when I seen it up on Goodreads, so when I got this one I couldn't wait to get started! Keep reading for my review as well as an AWESOME giveaway 🙂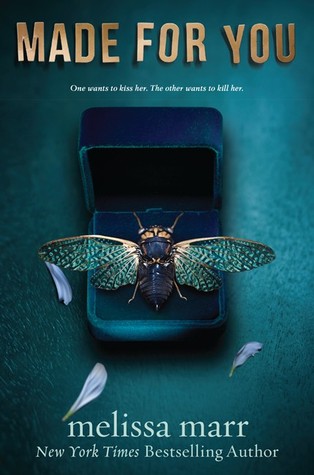 Pages: 368
Published: September 16th 2014 by HarperCollins 
Series: N/A – Stand Alone
Source: HarperCollins (via Edelweiss) for tour review
Amazon • B&N • iTunes • Kobo • Goodreads

Bestselling author of the Wicked Lovely books Melissa Marr's first contemporary YA novel is a twisted southern gothic tale of obsession, romance, and murder. A killer is obsessed with Eva Tilling. Can she stop him, or will he claim her?

When Eva Tilling wakes up in the hospital, she's confused—who in her sleepy little North Carolina town could have hit her with their car? And why? But before she can consider the question, she finds that she's awoken with a strange new skill: the ability to foresee people's deaths when they touch her. While she is recovering from the hit-and-run, Nate, an old flame, reappears, and the two must traverse their rocky past as they figure out how to use Eva's power to keep her friends—and themselves—alive. But while Eva and Nate grow closer, the killer grows increasingly frantic in his attempt to get to Eva.

For the first time, New York Times bestselling author Melissa Marr has applied her extraordinary talent to contemporary realism. Chilling twists, unrequited obsession, and high-stakes romance drive this Gothic, racy thriller—a story of small-town oppression and salvation. Melissa's fans, and every YA reader, will find its wild ride enthralling.


I must admit, the word that really drew me to Made For You was gothic, followed by Southern. I just love this type of setting, especially for thrillers! I couldn't wait to get started on Made For You because it sounded much different from anything I've recently read.
Eva, the main character, is extremely likable. I enjoyed her throughout the entire book, and I really appreciated the small bit of character growth that we seen as she recovered from her accident and tried to figure out who was killing her friends. I also adored Grace, her best friend. Everyone needs a friendship like Eva & Grace have, it was perfect… they are there for each other no matter what. Nate, Eva's parents, Grace's parents… I really enjoyed all the characters. Especially Grace's parents: I loved that they used the accident as an opportunity to really figure out what was wrong with their parenting, and even though the most present parents it was so nice to see their parental relationship grow with Eva. I loved that bit of growth that was unexpectantly thrown into the story.
The only qualm I had about the entire book honestly was Eva & Nate's relationship. Now, I loved them together throughout the novel, I just thought their reunion was strange. You read about how Nate became a different person but then when Eva was in the hospital it was like those several years were brushed under the rug and there wasn't much discussion about it. I thought it was really strange, because Eva mentions it several times at the first of the book and then they are the greatest friends again.
I was sucked in from page one with Made For You. The killer is not revealed for quite some time into the novel so I was constantly guessing and trying to get clues from Eva's visions. Let me tell you, I didn't guess it but for a mere page or two before it's revealed and I was quite surprised! At first I was disappointed that it was revealed with a bit left to go from the ending but I soon realized why it was that way, and it's fantastic! I loved the alternating chapters as well. It really, really added to the story and I don't think it would have been the same without them.
I was entirely satisfied with the ending, it was wrapped up so well and I couldn't have wished for anything different! I would definitely recommend reading Made For You if you are looking for a young adult thriller – especially one with a supernatural type of twist! I haven't read any of Melissa Marr's other books, but I will certainly be now!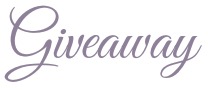 *Open to US & Canada*
*If Rafflecoptor doesn't load, please refresh or click on the link*
All 5 of Melissa's Wicked Lovely books (paperback),
The Desert Tale – Wicked Lovely companion book (paperback),
A hardcover copy of Made For You