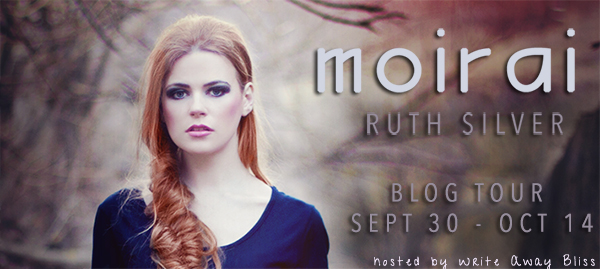 I am so happy to be participating in the tour for Moirai today! I read Aberrant back in April and really enjoyed it; you can see my review of the first book here. Read on for my review of the second book in the series, Moirai and to enter the giveaway!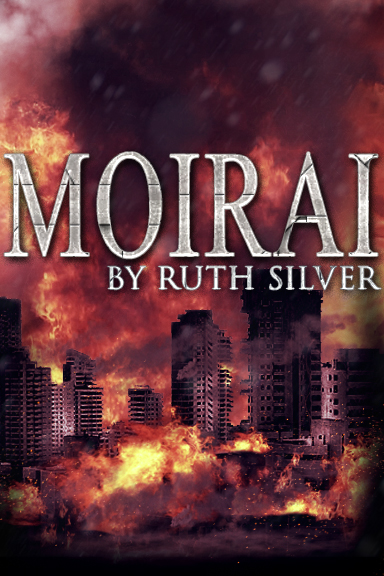 Pages: 246
Published: September 26th 2013 by LazyDay Publishing
Series:  Aberrant #2
Source: Author for tour review

Olivia has been on the run from the government of Cabal since the marriage ceremony. Finally settling in and finding herself a place to call home, in Shadow, Olivia and Joshua are preparing for the uprising that they and the rebel alliance have been planning for months.

With new abilities and special talents, from Mindonsiphan, Olivia learns that she can do more than most ordinary eighteen year olds. Learning both to hide and perfect her skills will be one of the biggest challenges she'll be forced to face.

A constant rollercoaster of emotion and adventure await Olivia and Joshua, as they embark on a journey to the rebel city of Torv, and what was once home, Genesis.


Moirai picks up a short time after Aberrant left us. Olivia and Joshua are continuing their training in Shadows, and have settled in quite nicely.
I enjoyed the characters just as much as I did in Aberrant. Olivia and Joshua were still the outstanding couple that we had met in Aberrant and it was great to see their relationship develop and evolve as the story progressed. The secondary characters didn't stick out quite as much as they did in Aberrant to me, but I still enjoyed them regardless.
The main difference in Moirai, in my opinion, was the slower pace in plot. In Aberrant, I felt that every moment I turned a page there was a new action scene whereas in Moirai the plot as slowed down and the story is really focused on the pregnancy aspect of the world. I enjoyed that a lot, as one of my favorite parts of this series is the strong science/medical element through the story.
We also got to experience another city in Cabal, which was again, totally different from the others. The varied cities are another of my favorite things in this series. I love how everything is so different in all the cities as it makes for more realistic world building.
It's hard to write this review without giving anything away because there are quite a few important plot points, and they happen at different parts of the novel. If you read Aberrant, I definitely think you need to pick up the second book in the series and if you haven't read Aberrant but love dystopian stories you should pick it up! I can't wait to read the third book in the series and see how this Olivia and Joshua's story finishes!



*If the Rafflecopter does not load, please refresh the page or click the link*