I am so excited to take part in this tour! I can only squee so much so please read below for my review, enter this AMAZING giveaway and follow the rest of the tour!!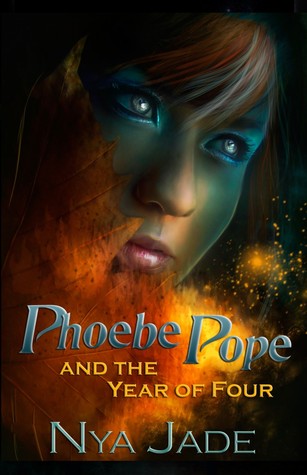 Pages: 335
Published: October 30th 2012 by Dreamwell Publishing
# in Series: #1 in Shapers series
Source: From the author, Nya Jade
Purchase on Amazon.
"The students of Green Lane Academy roam their halls unaware that below their manicured campus exists a prestigious school of an entirely different kind . . .

Sixteen-year-old Phoebe Pope has enrolled at the Campus Below: a spy academy for shape-shifters hidden deep beneath the grounds of a boarding school whose humans unknowingly protect it. There, thanks to a carefully planned schedule, she leads a double life: spy trainee Below and normal teenager Above.

As if two course loads, concealing a secret power she alone wields, and coping with her father's recent death weren't enough, Phoebe finds herself developing major feelings for actor and teen heartthrob Colten Chase, who attends the Campus Above and appears to be majoring in winning Phoebe's heart. But when officials learn that Phoebe may be at the center of a startling prophecy, she becomes the target of shape-shifting assassins who will stop at nothing to suppress the truth.

Now Phoebe's lessons about Shaper's enemies and spycraft take on great importance as a menace stalks the campus, with Phoebe as its target. Meanwhile, what began as an unlikely relationship with Colten, quickly morphs into heartache when she suspects that something sinister lurks beneath this movie star's glitter and fame. Suddenly, Phoebe's caught in a mesh of lies, betrayals, and danger where she doesn't know who to trust, and needs to rely on herself—and her secret power—to get to the  truth and to stay alive."
My Thoughts & Review:
Phoebe has just started her first year at Green Lane Academy, where she will train to be a Shaper Spy at the Campus Below while taking regular classes at the Campus Above. The Shapers are under threat from the Vigo's, a pack of long cast out evil shapers that are out to destroy and kill and the Campus Below is taking extra precautions. Phoebe is involved in a prophecy so she is at the highest risk. While dealing with all of this she is falling in love with Colton Chase, a hot celebrity actor… and is in a lot of danger.
Holy smokes. I'm just going to start off with putting it out in the open, I loved this book. I absolutely adore paranormal books, they are probably my favorite genre but with that being said, I haven't read a lot of novels about shapeshifters. I have read books where they make appearances but not a novel solely devoted to them. Due to that fact, I can't say whether these concepts in Phoebe Pope are new, or they are common among Shapers but who cares, I LOVED this new world.
Phoebe was an awesome character. I immediately liked her from the start. I loved her close bond with her father, her emotional struggle with his death, and I especially loved her determination. If she had a thought or idea, even if it was shot down, she held by it and followed her heart. Even if it got her into a bit of trouble. I also loved her new BFF Haley. Gosh, this girl was so freakin cute. And loyal. I thought she really added a lot to the story, and I'm sure she will play a part in the next book as well. I also adored Colton. I was really suspicious of him throughout the entire novel, and I was always second guessing him but despite all of that I still really liked him. I really loved how he adored Phoebe.
The "world building" was probably my favorite part about this book, hands down. I loved the fact that Campus Below was hidden directly under Green Lane Academy so the school above had no idea what was taking place below. The entire concept just sounds absolutely amazing and fun. Everything was well thought out, from how to get into the school to how the students blended in. It was really interesting and I'm hoping the next book focuses on the Campus Below a bit more.
The story itself was really amazing. It was a bit slow at times, but because of the interesting plot it was really easy to keep going because you're dying to find out what is happening with the prophecy. The only negative thing I have to say is that I wish a lot of the Vigo stuff was explained in the start of the book. Some of the Vigo information was at the end, and the rest was spread out throughout the book so I felt a bit disconnected when Vigo's were mentioned due to the fact I wasn't entirely sure of what they are. You do come out of the book with a full understanding though, so it doesn't affect the story itself, I just found it hard to connect with that side of things sometimes.
Other than that, Phoebe Pope and the Year of Four was an amazing read. I cannot wait to read the next book in the series. I am dying to know what Phoebe's shifts into and am really anxious to see what happens with her and Colton's romance.
100% recommend this one to anyone that likes paranormal reads!
My Rating:

About the Author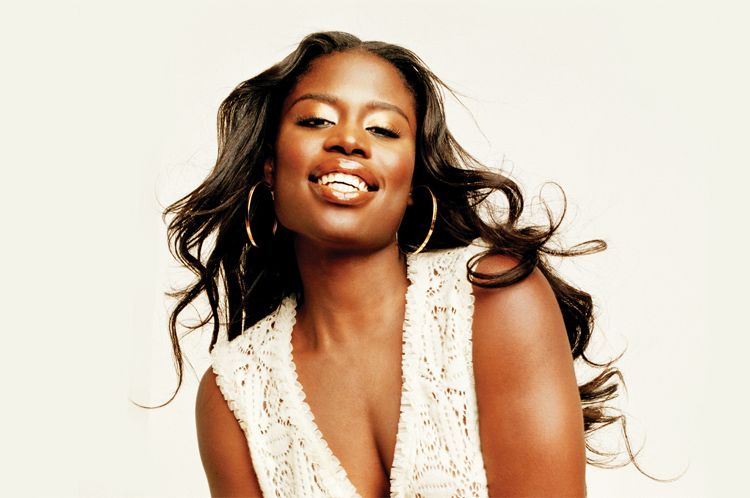 Nya Jade is a singer-songwriter and author based in San Francisco. Her music videos have aired on the VH1, BET, and MTV networks. USA Today hailed Nya as a "young female troubadour worth keeping your eyes and ears on," in an entertainment feature on up-and-coming singer-songwriters. "Her cool singing voice recalls Sade," said the LA Times.
Between writing and performing new music, Nya took a musical sabbatical to focus on writing a novel—an endeavor she found quite daunting, until she began looking at each chapter as a verse in a very long song. Phoebe Pope and the Year of Four is her first novel.
In her free time, Nya enjoys hanging out with family and friends, searching for amazing gluten-free desserts, and bargain hunting for her next pair of funky shoes.
Nya holds a B.A. in Economics and an M.A. in Sociology, both from Stanford University.
Find Nya Jade on: Facebook | Goodreads | Twitter | Website
Giveaway
 *Open internationally
*Ends on February 27th 2013

Tour Stops
Click here to go to the tour page and check out the past stops on the tour. Below are upcoming stops.
February 14th
–Obsession with Books 
–I Eat The Books!!! 
–Fiction Predictions 
–Lose Time Reading (Me)
February 15th
–BoundbyWords 
–Confessions of a Vi3tBabe 
–The Book Goddess
–Read My Mind
February 16th
–The "I Love Books" Club 
-Jessabella Reads
–Unabridged Bookshelf 
–The Solitary Bookworm
February 18th
–Lust For Stories
–Imaginary Reads
–My Escape 
–Writer of Wrongs 
February 19th
–Turner's Antics
–The Rest Is Still Unwritten
–Howling Books and Design 
–Reading with Anacrasia
–The Literati Press
February 20th 
-Darkest Addictions: Chronicles of a Bookaholic 
–The Anfractuous Bookaholic 
-Little Miss Bookworm 
–BookPics
February 21st 
–Rolling with the Moments 
–Nick's Book Blog 
–Book Loving Mom 
–Paranormal Opinion
–Blood, Sweat and Books 
February 22nd  
–My Home Away From Away 
–Moosubi Reviews!
–Overflowing Bookshelves 
February 23rd
–Pinkindle Reads & Reviews 
–The Bookmark Blog 
–Defiantly Deviant 

Happy Reading!
xo Lauren