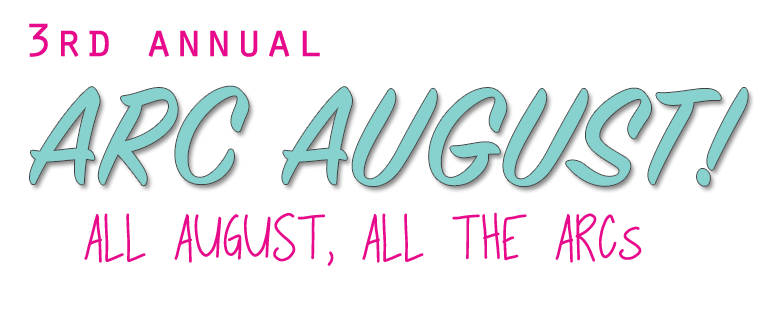 *Hosted by Read.Sleep.Repeat*
I'm so excited that this challenge is back again for the third year! I love being able to dedicate the final month of the summer knocking some of my ARC pile down!
This year I've decided not to make a dedicated list to count down from and just pick randomly from the pile! I have some fall releases that I'd like to get read, and a few from the past months that I haven't gotten around to… and who knows maybe I'll even get to a few of my long past due ones *hides*.
I'm hoping to read at least 5 books! I'm keeping the number realistic, and if I read more… GREAT! I'll be posting weekly updates about how I'm doing also.
Are you participating in ARC August?