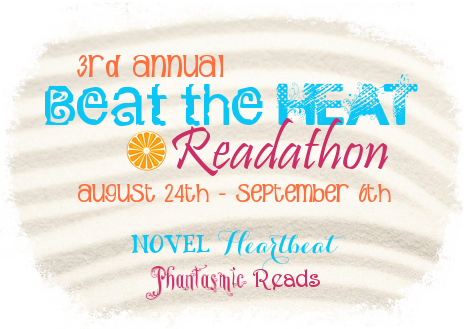 *Hosted by Novel Heartbeat & Phantasmic Reads*
YAY! It's time for the Beat the Heat Readathon again 🙂 I had so much fun the past two years participating in this readathon. It means summer is almost over and for me that is GLORIOUS! 
I'm hoping to read at least 5 books. I'm not going to pick what books this time around, but I'm hoping to read 3 review books and 2 from my TBR pile. 
I'll be updating my progress right here on this post so check back if your interested!
Are you participating? What are your goals?