Well… here we are in MAY already! I cannot even believe that 2014 is flying by this quickly and it seems that is the general consensus 😛 April was an ok month, I honestly don't have much to say about it because it feels like it barely happened! It flew by for me as it consisted of being sick, packing, and doing things for the move. Giant bore haha. May is going to be hectic, hectic, hectic! We are moving on the 12th officially so up until then I will be around, but not as much. My mom is flying in on the 6th and she will be here until the 18th to help us with the move as well. Thankfully because I am the most anxious person ever, especially when moving. I have holidays from the 9th until the 19th but I'm not sure it will be very relaxing haha as I took it off for the move and to get unpacked and decorate. On the plus side, look forward to some bookshelf pictures posted in June 🙂
Anyhow, onto the wrap up as I can only ramble so much!!


*Click for review (Goodreads link for all unreviewed books)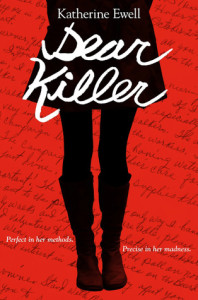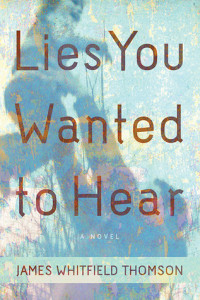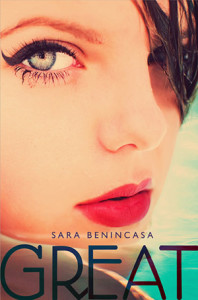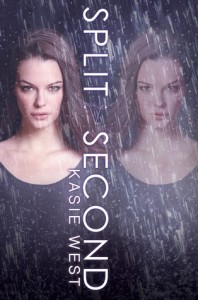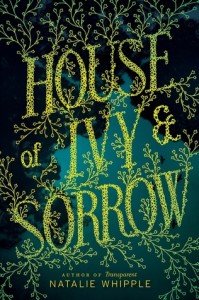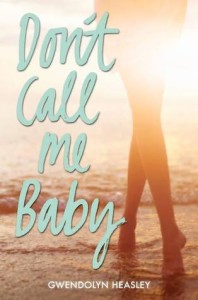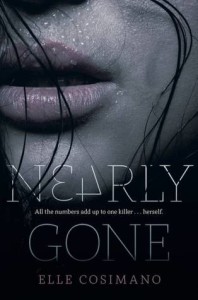 Dear Killer by Katherine Ewell ★★
Lies You Wanted to Hear by James Whitfield Thomson ★★★★
Great by Sara Benincasa ★★★★
Split Second by Kasie West ★★★★
House of Ivy & Sorrow by Natalie Whipple ★★★★
Lamb to the Slaughter by Karen Ann Hopkins ★★★★★
Don't Call Me Baby by Gwendolyn Heasley ★★★
Nearly Gone by Elle Cosimano ★★★★
The Taking by Kimberly Derting ★★★★


Goodreads Challenge: Ugh. I have said this every month so far, but I really just want to ignore it at this point. I'm hanging on to being caught up by a thread. I'm hoping when the move is done I will be able to settle down, relax and get more reading done. I want to read like I did last year as well it's just THERE IS NO TIME! AH!
2014 Debut Author Challenge: I've only read 5 out of 20 books for this so far but I'm not concerned as a lot of my upcoming review books are debuts. In April I read two: Dear Killer and Nearly Gone!
2014 TBR Pile Challenge: BAHAHA, this is terrible. I read NO books from my TBR pile in April, spare me! I know I will get caught up with this though and I will be focusing on this next month and the summer.
2014 Review Pile Reading Challenge: I read 6 review copies, so again I'm doing really well here! So far I've completed 22 of my 45 goal 🙂 🙂 YAYYY!!
2014 Series Challenge: Yah… I achieved nothing here 😛 This will coincide more with my TBR goal once I start getting back to reading those. Most of the series I need to complete, I already own the books!!
2014 Prequel and Sequel Challenge: Didn't get anything accomplished here either which I'm fine with as I am also really, really far ahead with this one!

I participated in the tour for Lamb to the Slaughter by Karen Ann Hopkins which was AMAZING! I highly, highly suggest picking this one up if you like thrillers… great read. Also there is a still a fantastic giveaway happening for the tour so make sure to check it out!
I didn't participate in all the Top Ten Tuesdays this month because some of the topics were hard or I couldn't think of anything worthwhile to post but I did post my pics for My Gateway Books into Young Adult, The Most Unique Books I've Read, and The Bookish Things I'd Like to Own that aren't books!!
I also took part in the cover reveal for Moments of Julian by Keary Taylor. This is an adult read, and I am so excited to pick it up this month. I fell head over heels in love with What I Didn't Say by Keary Taylor so I can't wait to read this new release from her! And the cover is awesome, just saying!
In addition to my April reads I also posted my review for Dark Lover by J.R. Ward. Ohemgee… I love this series, I am completely addicted to the Black Dagger Brotherhood after reading it!
Oh yah, and did I mention that I got way too many books? lol. It's not really a complaint because in reality I love it… although my boyfriend and my bookshelves don't 😛
See, it really was a pretty excitement-less month :S

Blogging & Reviews
Social Media, Commenting & Misc Blogging Related Posts
Books & Reading
Blogging Help & Design Posts
Bookish Fun & Misc
All Things BEA & Conventions!!
And there you have it! Tons of awesome posts in April and of course all the fun ones about BEA, that I still love to read even if I'm not going 😉 How was everyone's April? I hope y'all have a wonderful May <3