HAPPY September 🙂 I am soooo excited that Fall is just upon us, I love the Fall and Winter and I always feel like I'm slogging through summer just waiting for my favorite time of the year so YES!
August was a pretty busy month for me life-wise so it really sped by quickly. September I am hoping will be a bit more low-key, and my Mom is coming to visit again 🙂 I'm really excited for it because when she was here in May we didn't have a big opportunity to do anything really fun as it was for our move so we were busy, busy, BUSY!
I've also recently gotten addicted to The Vampire Diaries so for the past week or so it has consumed my life 😛 I don't know how I hadn't watched this before now honestly because it's definitely something that is right my alley. Needless to say Damon is probably the hottest man on TV… just saying!
One great thing about August as well was that I finally got my reading mojo back, I've been trying to pick my reading back up for months now so I it definitely happened in August. I think my iron & b12 anemia had a lot to do with it as well because I was exhausted ALL the time, so now that has been discovered and starting to get remedied, I feel so much better and WANT to read all the time again 🙂
Anyway… enough of the chitchat, onto the wrap up…


*Click for review. Non reviewed reads link to Goodreads.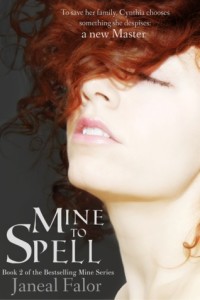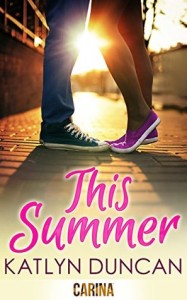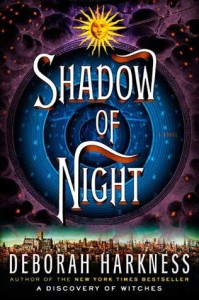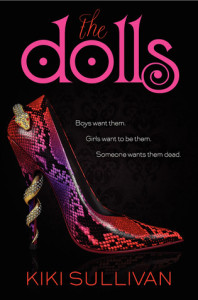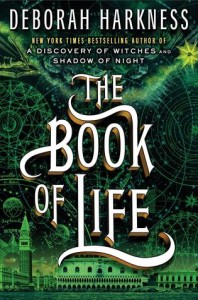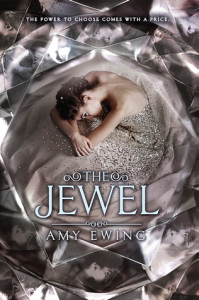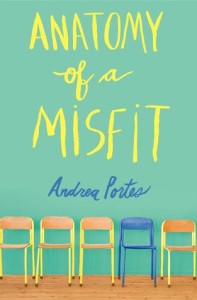 Mine to Spell by Janeal Falor ★★★★
This Summer by Katlyn Duncan ★★★★
Shadow of Night by Deborah Harkness ★★★★★
The Dolls by Kiki Sullivan ★★★★
The Book of Life by Deborah Harkness ★★★★★
Feral by Holly Schindler ★★★
The Jewel by Amy Ewing ★★★★
Anatomy of a Misfit by Andrea Portes ★★★

Goodreads Challenge: I've read 55 out of my 100 goal. So… yah, still behind but what can ya do? I'm just going to read as much as I can and if I complete it fantastic, if not ah well!
2014 Debut Author Challenge: I'm still quite a bit behind on this as well but I have read 6 out of 20 thus far. Only one new addition in the last while!
2014 TBR Pile Challenge: Nothing here again haha. My TBR is just suffering, SUFFERING and it's all my fault. The new shiny books are always the first ones I grab, I have to figure out a system to change that somehow!
2014 Review Pile Reading Challenge: Again, this is the challenge that I am doing the best on. 6 out of the 8 books I have read were review copies!
2014 Series Challenge: I have completed the All Souls Trilogy! So one down 🙂 Sadly, I am not sure how much more I can get done on this challenge but we will see!
2014 Prequel and Sequel Challenge: This also I have made good progress, but I still have to update my progress for this challenge so I'm not entirely sure HOW well! I'll have this updated for the wrap up next month to see how far left I have to go!

I posted my picks for Books I Really Want to Read But Don't Own Yet, Books People Have Been Telling You That You Must Read, Books I'm Not Sure I Want to Read and Books I'd Give to Readers Who Have Never Read YA Romance!
Along with the books I read and reviewed in August I also reviewed Mine to Tarnish by Janeal Falor and Descendant by Lesley Livingston (who I got the pleasure of seeing again at Fan Expo!).
I participated in both ARC August and The Beat the Heat readathon. I successfully completed my goal of 6 books for ARC August but unfortunately I did not complete my goal of 10 books for Beat the Heat. I am still really pleased with my reading though as I read much more than I have in the past few months!
Nick and I went to the Fan Expo for the third year in a row and although it wasn't AS great as last year, we still had fun.
Also, once again in August I got a ton of books which I showcased here, and here, and here.

Books & Reading
Bookish Fun & Misc
Blogging Help & Design Posts
Blogging & Reviews
Social Media, Commenting & Misc Blogging Related Posts
How was everyone elses' August? Is anyone else pumped that it's nearly Fall?! Link up your August recaps as well 🙂