It shouldn't come as a surprise that I am SOOOO excited to participate in the cover reveal for Rachel's Deception, the newest book in Karen Ann Hopkin's Temptation series. It DID come as a surprise to me though, when I got the invitation in my email box; I had NO idea that there was going to be a new book in this series, and let me tell you I am FLOORED. The Temptation series was what made me fall in love with Karen Ann Hopkin's writing so I so excited to see more of these amazing characters that I love.
Rachel's Deception
by
Karen Ann Hopkins

Expected Publication: May 2015
Add it on Goodreads!
Growing up Amish is difficult…but leaving it behind is even harder.

Noah was Amish…Rose wasn't. Being together should have been impossible. But somehow they found a way to make it work. They are finally a family, but their happily-ever-after is still a long off. Will Rose and her friends be able to force real change?

Karen Ann Hopkins returns with a gripping new book in the YA Temptation series. The powerful family saga continues with Rachel's Deception, as events spiral out of control in the sleepy farming community of Meadowview. And Rachel Miller has her own secrets to hide. Noah's younger sister has been living a double life. That is, until Justin Cameron, Rose's little brother, catches her in the act. Rachel is not the obedient Amish girl that her sister was, and her rebelliousness takes her to a very dangerous world. A world that only her true friends can help her escape from.

As Rachel questions all she has been taught about love, family, and commitment, Rose discovers what it really means to be shunned. And an evil shadow looms on the horizon, threatening not only Rose, but everyone she holds dear.

The Temptation Series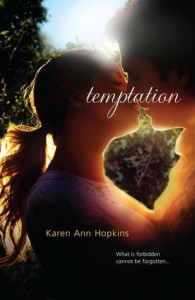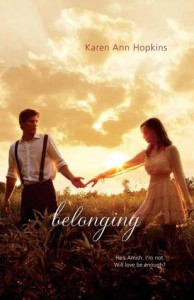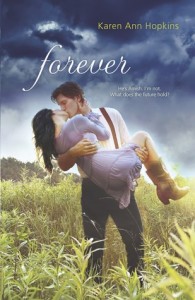 Temptation(Book 1) on Goodreads • Amazon • B&N • Indiebound
Belonging (Book 2) on Goodreads • Amazon • B&N • Indiebound
Forever (Book 3) on Goodreads • Amazon • B&N • Indiebound
The series is now on Audible! It will be released on April 21st and you can even preorder!! Since the beginning of this year I have really gotten into ebooks to listen to them while I crochet; this will DEFINITELY be added to my list! I've wanted to reread this series before the fourth book comes out, and this must just be the way I'm going to do it 🙂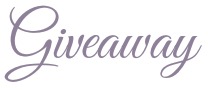 *Open Internationally*
*If Rafflecopter does not load, please refresh or click the link*
Are you excited about this 4th book?! Have you read this series?! If not, and you love contemporary romances (especially if you like Amish fiction) you have got to give this one a try!