Winter is going by so quickly!! I can't believe January is already over, and we are in February. Winter is my favorite season and I feel like it's whizzing by 🙁 We are supposed to get a major snowstorm today though, so that's a bit of a pick me up!! Outside of the blog nothing exciting happened, I've been super busy at work all month and I have been sick for what feels like the entire month of January. Seriously, nothing exciting 😛 It's been SO cold here, and then gets warmer for two days, then insanely cold again… my body just cannot handle it!
As far as books go, I didn't get a lot read but I what I did read was so good (with the exception of one :/). I'm finally starting to want to read ALL the time again, which I am happy about… now if I can only stop watching Gossip Girl long enough to get it done 😛


*Click for review (Goodreads link for all unreviewed books)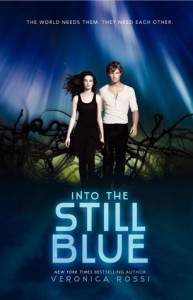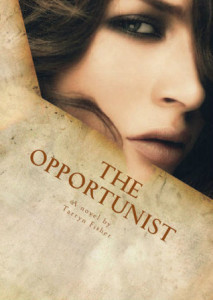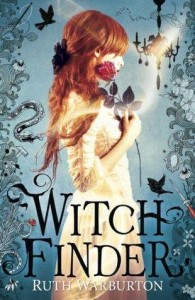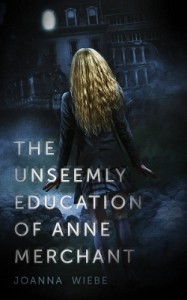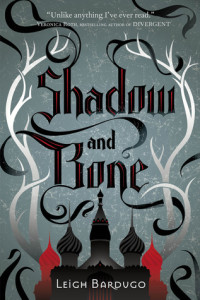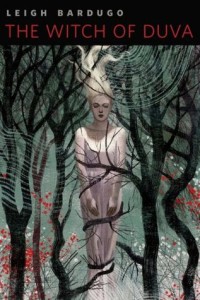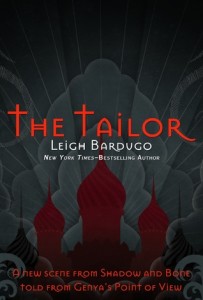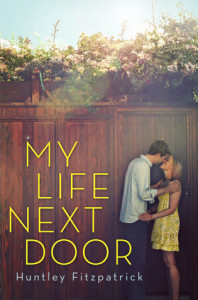 Into the Still Blue by Veronica Rossi  ★★★★
The Opportunist by Tarryn Fisher ★★★★★
Witch Finder by Ruth Warburton ★★
The Unseemly Education of Anne Merchant by Joanna Wiebe ★★★★
Shadow and Bone by Leigh Bardugo ★★★★★
The Witch of Duva by Leigh Bardugo ★★★★★
The Tailor by Leigh Bardugo ★★★★★
My Life Next Door by Huntley Fitzpatrick ★★★★★

Goodreads Challenge: My goal is higher this year at 150 books. Since I exceeded my challenges last year of 115 books I decided to up the amount! Here's to hoping 🙂 I only read 8 books in January but I'm hoping to pick up the pace in February.

2014 Debut Author Challenge: I just actually realized I forgot to do my DAC post and sign up, oops… fail! But, I still am participating and I've read one book for my goal of 20!
2014 TBR Pile Challenge: Again, I'm participating in this! I hated not reading as many books from my TBR pile as I wanted to last year so I've decided that I do it again, and have the same goal: 30. I am off to a good start as I have read 3!
2014 Prequel and Sequel Challenge: I want to get to 50 points and I'm making a good start. I completed one series technically by finishing Into the Still Blue (although I still have to read the novella's) and I read the two Grisha Trilogy novellas.
2014 Series Challenge: I am also off to a good start on this one. I've started the Love Me With Lies trilogy (and I will be finishing this in February if all goes well) as well as the Grisha Trilogy!

I posted by my Top Ten Tuesday picks for My Bookish Goals and Resolutions, Debuts I'm Looking Forward To, Things on My Reading Wishlist and Worlds I'd Never Want to Live In
In addition to my January read and reviewed books I also posted by reviews for Pawn by Aimee Carter, Heartbeat by Elizabeth Scott, and Here After by Kate Brian
I participated in the winter mini Bloggiesta which turned out my be a minor fail (gain) for me because I was also participating in the My Life Next Door Read Along! I got a few things done, but because of the storm I will most likely not be going out this weekend so hopefully I can get more of the list accomplished.
I started back with my discussion posts! My first topic of the new year was about the deal breakers I have in books! I'm happy to get this ball rolling again and now I just have to get my organization posts finalized. I'm currently working on three, they take a lot of work and patience so hopefully I will have those ready to go for next week!
Judith and Cass finally convinced me to read My Life Next Door, so I participated in their read along they were hosting. It WAS a week long event, but of course I fell in love and couldn't put it down, thus spending the entire weekend consumed by the wonderful Garretts! Needless to say I loved it 🙂


Everyone was starting off the new year with AMAZING posts! I have a few that were left over from this week so I will include those in next months wrap up as I haven't been able to completely go through my Feedly today for the last few days.
Phew! I think for February I'm going to find a different way of listing these links because there are always a TON now… what do you guys think about splitting them into categories? Sound good or do you like the long list? Let me know!! Or if you have any other ideas of how to list them!
Have an awesome February everyone 🙂