Oh, boo 🙁 Spring is here and Winter is officially over! Although I'm not sure about elsewhere but the cold is still popping up around here every now and then, and it makes me happy. I'm seriously dreading the warm weather, but I'm hoping since we are moving to a different area that I might not mind it as much. Hmm.. we will see if a change in scenery changes my view on Summer!
March flew by for me! I was busy with some move related things, watching tons of Gossip Girl and doing lots and lots of Yoga! Unfortunatly, March is going out on a less fun note because I am sick and on Bloggiesta weekend of all things!! I still managed to get a lot done though so I am happy. I'm trying to get as much done over the next week or so because soon blogging will be taking the back burner for the ever dreaded: PACKING! Argh.
Again, not much to say so onto the wrap up…


*Click for review (Goodreads link for all unreviewed books)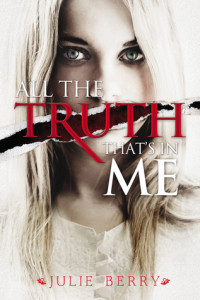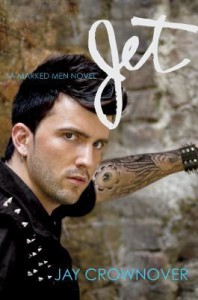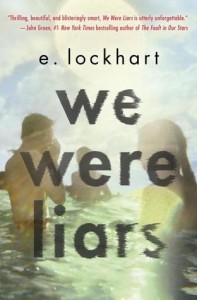 Panic by Lauren Oliver ★★★
All The Truth That's In Me by Julie Berry ★★
Promise of Shadows by Justina Ireland ★★★
Jet by Jay Crownover ★★★★
The Summer I Wasn't Me by Jessica Verdi ★★★
We Were Liars by E. Lockhart ★★★
Before They Find Us by Michelle A. Hansen ★★★★
Foretold by Rinda Elliott ★★★

Goodreads Challenge:  Oh, Goodreads challenge… you shall be the bain of my existence! I have dropped it again to the same number as last year, 115. I'm caught up now and that's fine with me. I was seriously stressing out about being so behind and that is going to do nothing for me but make me not want to read so I realized as long as I read as many books as last year I will be a happy duck! Plus, since we are moving in May I am going to be busy, busy, BUSY packing and then unpacking and I really don't want to think about my Goodreads challenge! And yes… I totally would think of that in the midst of moving 😛 So I have read 25 out of 115 books so far!

2014 Debut Author Challenge: I need to pick up the pace on this one a bit. I have currently read 3 debut author reads, out of my challenge 20. In April I will have a few more to add to this number as I have quite a few scheduled 🙂
2014 TBR Pile Challenge: I only read one book towards my TBR in March! I'm hoping to pick up at least two in April though. I have read 6 out of my challenge 30.
2014 Review Pile Reading Challenge: I am cruising through this challenge! I have so far read 16 out of 45! In April alone I read 7 review copies so I am very happy with my progress here!
2014 Series Challenge: I didn't complete any series in March, but I am still working on it! My goal is only 8 so I know that I will start to cross some off soon.
2014 Prequel and Sequel Challenge: I am at 34 out of 50!! I have been racking up the points fairly quickly in this and I am pleased, I thought it would be a struggle for me but I guess I have A LOT of series to choose from!!

I participated in the tour for Before They Find Us by Michelle A. Hansen, which was such a great read! I'm really hard to please when it comes to thrillers, but I thoroughly enjoyed this one. Probably because I had heard nothing before hand so I went in with zero expectations: the best kind of read!
I talked about my top ten picks of popular authors I haven't read yet, my YA contemporary favorites, my Spring TBR, and my bookish bucket list!
I posted another Lose Time Chatting about reading what I want! I'm still continuing to pick away at books I have been longing to read and it's making my reading experience so enjoyable 🙂
I also posted my reviews for My Life Next Door by Huntley Fitzpatrick, which I ADORED and for Sweet by Erin McCarthy, which I also loved!
I participated in the Spring 2014 Bloggiesta and got a lot accomplished. I didn't complete my whole list, which is totally expected because I always list WAY too many things but I am so happy with my progress and it really got the scheduling ball rolling for me again!

Social Media, Commenting & Misc Blogging Related Posts
Blogging & Reviews
Books & Reading
Blogging Help & Design Posts
Bookish Fun & Misc
How was everyone's March? Link up your wrap ups please 🙂 Here's to a fun and exciting April!!