Oh my GOSH… June is nearly half over and I am just getting to my May wrap up :S May was hectic, to say the least, and June is honestly no less hectic! I moved in May, my mother was here for two weeks, I had an injury and I started training a new class of employees at work… what a whirlwind! Nick and I are all settled (well, I use that term loosely haha) in our new place but there is a TON left to do. It's so much work, organizing and decorating and unpacking and bleh. I have learned that I have a new-found obsession/love with DIY, organizing and decorating. Hopefully by the end of June everything will be set up and I can share a few pictures. The day after my mother left, I had just finished building a bookshelf and the entire thing fell onto my feet. It was incredibly painful and when I took my slippers off, I literally passed out: My entire right toe was a disaster, and I had a big laceration on my left foot. Conveniently my mother is a nurse, so I texted her a picture of my feet, and the doctor was on call at the hospital and said that it appeared that my right foot may be broken so I should go to the hospital. GAH! Anyways, long story short… I went to the hospital, my foot is NOT BROKEN, just badly sprained and all is well. The shit part is that my bones are badly bruised and even now, three weeks later, my feet are still sore and my right toe is ugly. Haha.
And that was my May! Jam-packed with plenty of shopping and decorating but NO READING. I read so little, blogged so little and deeply missed it. I'm finally caught up to June in my Feedly but my blog has taken a hit. I have a ton of reviews to write and posts to schedule, so hopefully this week I will finally get everything squared away in that regard. Anyways… onto the (small) wrap up!


*Click for review. Unreviewed reads link to Goodreads.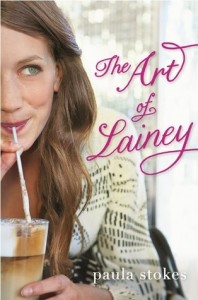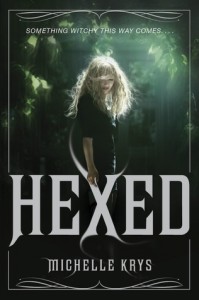 The Art of Lainey by Paula Stokes ★★★★★
Running on Empty by Colette Ballard ★★★
Hexed by Michelle Krys ★★★★

Goodreads Challenge: Well all I have to say here is that May was definitely not the month I caught up 😛
2014 Debut Author Challenge: I read one book in May for the challenge 🙂 Hexed, and it was FABULOUS!
2014 TBR Pile Challenge: Nope, none again :S
2014 Review Pile Reading Challenge: All three of the books I read were review copies/ARCs, so at least I am putting a dent in this challenge!
2014 Series Challenge: Umm… yah, nothing here either!
2014 Prequel and Sequel Challenge: This is the only one that I feel ok about, having not read any additional books towards it… I am quite far ahead here anyway!

I participated in the Hexed tour, for Michelle Krys's debut! It was PHENOMENAL! I absolutely loved the plot, the characters and most of all the snark and banter. I cannot wait for the sequel!!
I only posted one Top Ten Tuesday in May which was Book Covers I'd Frame As Pieces of Art. Should come as no to surprise as I ADORE covers 🙂
I also participated in the book blitz for Moments of Julian by Keary Taylor. Now if I can only catch up on my reading so I can grab this one on Amazon soon!!!
Despite not having read very much, I did post some reviews for books I had read in previous months: The Taking by Kimberly Derting, All the Truth That's In Me by Julie Berry and We Were Liars by E. Lockhart!
I did get some lovely books as well!!

Blogging & Reviews
Blogging Help & Design Posts
Social Media, Commenting & Misc Blogging Related Posts
Books & Reading
Bookish Fun & Misc
That's all folks 🙂 Hope everyone has an amazing June!!!