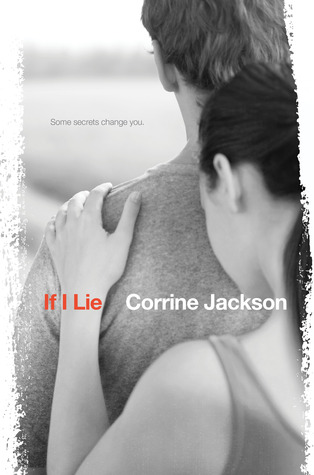 If I Lie by Corrine Jackson
Published by Simon Pulse on August 28th 2012
Pages: 276
Source: PulseIt
Add on Goodreads
Amazon•Kobo•TBD
My Rating:

A powerful debut novel about the gray space between truth and perception.

Quinn's done the unthinkable: she kissed a guy who is not Carey, her boyfriend. And she got caught. Being branded a cheater would be bad enough, but Quinn is deemed a traitor, and shunned by all of her friends. Because Carey's not just any guy—he's serving in Afghanistan and revered by everyone in their small, military town.

Quinn could clear her name, but that would mean revealing secrets that she's vowed to keep—secrets that aren't hers to share. And when Carey goes MIA, Quinn must decide how far she'll go to protect her boyfriend…and her promise.

To start, I had a completely different review scheduled today. This was not supposed to be posted until I Sunday when I anticipated finishing it. I could not wait till then to finish and I certainly could not wait till then to post this review.
This book broke my heart over, and over, and over. It was probably one of the most beautiful written, heart wrenching books I have read in at least a year and perhaps even more.
I do not want to really go into the story a lot because I don't want to release any spoilers because this is one of those books you just need to read. If I talk too much about the characters and the story line it might give you a hint into what is happening and I feel it may lose the effect if you expect what is coming.
Quinn's story will make you cry, and laugh all within a sentence.  The characters are wonderfully well-developed and constructed and her emotions are carried off the page and into your heart. I cried over 10 times reading this. Three times within the first 100 pages.
I actually read this book through Pulse It as it was one of the books available to read but I am going to pick up a copy tomorrow. Read this book… just do it 🙂