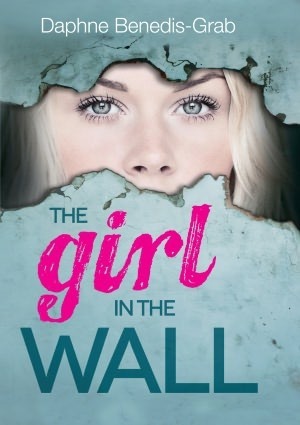 Pages: 256
Published: December 18th 2012 by Merit Press
# in Series: Standalone
Source: Received for review from FSB Associated, LLC via Netgalley
The Book Depository | Amazon | Chapters Indigo
 Summary from Goodreads:

"Ariel's birthday weekend looks to be the event of the season, with a private concert by rock star Hudson Winters on the grounds of her family's east coast estate, and all of Ariel's elite prep school friends in attendance. The only person who's dreading the party is Sera, Ariel's former best friend, whose father is forcing her to go. Sera has been the school pariah since she betrayed Ariel, and she now avoids Ariel and their former friends. Thrown together, Ariel and Sera can agree on one thing: this could be one very long night.

They have no idea just how right they are.

Only moments after the concert begins and the lights go down, thugs open fire on parents and schoolmates alike, in a plot against Ariel's father that quickly spins out of control. As the entire party is taken hostage, the girls are forced apart. Ariel escapes into the hidden tunnels in the family mansion, where she and Sera played as children. Only Sera, who forges an unlikely alliance with Hudson Winters, knows where her friend could be. As the industrial terrorist plot unravels and the death toll climbs, Ariel and Sera must recall the sisterhood that once sustained them as they try to save themselves and each other on the longest night of their lives."
My Thoughts & Review:
 I'm not going to do a mini summary of this one because the synopsis tells exactly what the story is.
I was actually really surprised by The Girl in the Wall. First thing was that it was ridiculously easy to read, the story flowed together really well and before I knew it I was finished. I was also surprised by the fact it drew me in as much as it did.
The story itself was very good-two ex best friends are held hostage along with the rest of their peers at a birthday party. It really keeps you on the edge of your seat to see how the story plays out.  It's also not a non-violent hostage situation: people do get shot so there is quite a bit of action.
As much as I really liked the story I do have to point out some flaws. One is the character development. I really did not get emotionally attached to any character.  I really liked two characters, Sera & Niko… but I wasn't emotionally involved with them the way I get with a lot of books.  That being said, it didn't really take away from the story. I enjoyed being able to just read it and focus on the plot at hand – it is a suspense novel so I found myself more focused on who will die next.
I also found the story was a little predictable as it went along.  The whole hostage situation is very easy to figure out who started it all and the reason they want Ariel. However, again, it didn't really take away from the story… it really just focuses on how Ariel is hiding in the walls, and her classmates are being held hostage. People are picked off as they try to find Ariel.
The ending was also satisfying. It certainly wasn't a happy ending by any means but it summed up the story well.  I'm glad it wasn't super mushy at the end, it would have taken away from the severity of hostage situation if suddenly everything was warm and fuzzy.
All in all it was an enjoyable read, very fast paced, quite a bit of action and a little bit of "twist" at the end.
My Rating: 

Happy Reading!