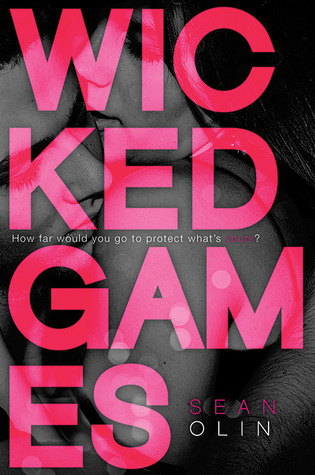 Pages: 352
Published: June 10th 2014 by Katherine Tegen Books 
Series: Wicked Games #1
Source: Katherine Tegen Books via Edelweiss
Amazon • TBD • Kobo • Goodreads

Wicked Games is the first book in a sexy thriller series where passion, lies, and revenge collide-perfect for fans of Simone Elkeles and Sara Shepard.

To all the locals in the small beach town of Dream Point, Carter and Lilah seem like the perfect It Couple-but their relationship is about to brutally unravel before everyone's eyes.

Carter has always been a good guy, and while Lilah has a troubled past, she's been a loyal girlfriend for the last four years. When smart, sexy Jules enters the picture at a senior-year bash, Carter succumbs to temptation. And when Lilah catches wind of his betrayal, she decides that Jules needs to pay.

By the end of the summer, the line between right and wrong will be blurred beyond recognition. Blood will be shed. Nothing in Dream Point will ever be the same.

This juicy summer read will keep readers turning pages until the shocking, nail-biting finale.


I have always enjoyed books that have the same theme Wicked Games has: deadly attraction and obsession. For some reason these stories completely suck me in and they are nearly impossible to put down so when I seen Wicked Games on Edelweiss, I grabbed it without a second thought.
Wicked Games starts off in a way that doesn't allude to the craziness that will ensue later on in the book. Carter and Lilah are just beginning their romance, several years prior to the rest of the novel, and it was actually really sweet and innocent. That ended quickly and within the first few pages you could tell that Lilah was unstable and nearing a dangerous breaking point.
Lilah, I basically instantly disliked but that didn't surprise me or affect the story. In fact, I think it only helped to intensify the hold this book had on me because I disliked her SO much I was rooting for Jules more and more with every crazy thing that Lilah did. Carter I was neither here nor there about. I thought he was ok, sweet enough, naive, and all around a good guy despite the fact that he had little to no backbone and made poor decisions. Jules, I really, really liked though. I like girls that don't tread the same path as others and Jules fit that description pretty well.
Wicked Games is definitely plot based, and it scored big time in that regards. I was on the edge of my seat, I couldn't put it down like I expected, and it's probably one of the best YA thrillers I've read in a while. The characters were developed well and the story progressed quickly without any lulls in the drama. Honestly, the closest I can compare this story to is The Opportunist by Tarryn Fisher, which I read earlier this year and is also along the same line. That comparison alone says a lot about my view of Wicked Games as The Opportunist is one of my favorite books so far this year.
The ending shocked me in two regards. One the big incident that happens in the end, while it was obvious to the buildup, completely shocked me in the way it played out. Excellent way to end. The lead on to the next book in the series also completely stunned me… this series is taking a turn I had no idea it would take and I am just disappointed that it will be so long to read it. The next book is going to be twice as intense I think.
I'm completely invested in this new series, Sean Olin is a fantastic thriller writing, if Wicked Games says anything and I cannot wait to read the next one!