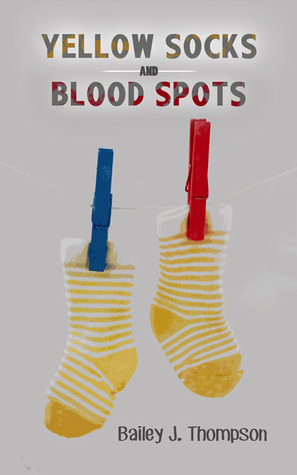 Pages: 300
Published: May 15th 2013 by Yellow Iris Press 
Series: N/A – Stand Alone 
Source: Author

Two lines means pregnant, and pregnant is the very last thing seventeen-year-old Isabelle wants to be. She's just beginning her senior year, she's rekindling the respectable relationship she once had with her family and she's finally fallen in love.

Her boyfriend, Jason, wants an abortion, while Isabelle wants to give her baby a chance at life, whether that means adoption or raising her baby herself. Her situation raises a question of values, beliefs, rights, societal expectations and personal opinions, and as Isabelle's friends and family discover the news, they seem to think that only they know what's best for her and her baby. Within two weeks of finding out about their beautiful disaster, Isabelle and Jason have to come to a mutual agreement and make a life or death decision.


Isabelle just found out she is pregnant. Her boyfriend, Jason seems to be so supportive(except he is pressuring her into his decision), her friends seem to be supportive and so do her family. Then when Isabelle makes her decision… her world comes crashing down around her.
I really enjoyed the main character Isabelle. She was a very smart, very realistic teenager character. Not without flaws, but a pretty good head on her shoulders, she was honest, caring and emotional. Her boyfriend, Jason, I didn't like from the beginning. I felt this suspicion about him right from the start and the further the read the more I disliked him. I obviously won't go into this too much, as to leave what happens throughout the story spoiler free, but let it be know that I really disliked him. Isabelle's parents and family were wonderful. So often families in Young Adult are so unrealistic but I really loved how Isabelle's family was present, caring, opinionated and very supportive of her as their daughter.
The story is heartbreaking. I didn't think at first I would become so emotionally attached to Isabelle and her journey, but you warm up to her character so much that it's hard to not feel her emotions. I had a hard time relating sometimes to parts of Isabelle's story but that's simply because I am not a teenager anymore(and quite far from it) and also because I've not been in the situation she has been. That being said, I think this book is really geared towards teenagers and is a great, fact driven depiction of what this situation could be like. Somethings are hard to stomach but I feel as that's what Bailey was going for with this. It isn't the total happy ending story but it's a realistic and beautiful story of a teenagers emotional struggle.
The pacing did confused me a bit, and for the first several chapters I found it hard to grasp a timeline. It does jump back and forth several times from past to present but once you get used to that there are no other problems with the pacing. Bailey's writing is fantastic. It's extremely fluent and easy to read. I felt as if she was telling me the story herself, in person as opposed to be reading it.
All in all, Yellow Socks and Blood Spots is a great read. I think it really is a book FOR teenagers and a sad, heartbreaking story.