Wow… September was such a blur!! My mom was here visiting so for several weeks I was non stop running around and doing things with her! That was mainly my biggest excitement for this past month. I'm so excited it's finally October and officially fall now, yesterday the cooler weather finally came around and I'm just so excited! I love all things Fall and Winter and am really looking forward to the upcoming seasons 🙂
I finished watching The Vampire Diaries so I'm all set to for Season 6, although I haven't yet watched the premiere. I officially love it, it's true. My newest tv addiction though is now Hart of Dixie! OMG, I just fell in love with this show immediately. I'm only on season one but I estimate that won't be the case for long 😛
Anyhow, I don't have much to say really so onto the wrap up…


*Click for review. Non reviewed reads link to Goodreads.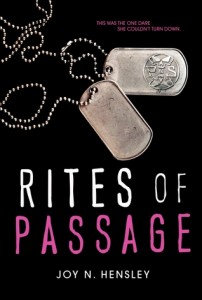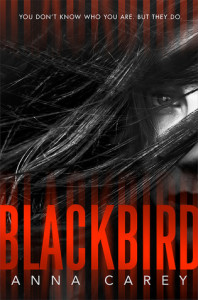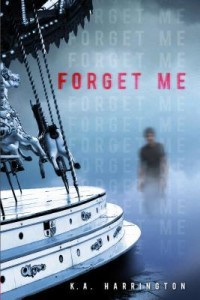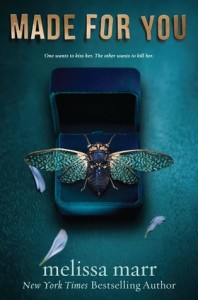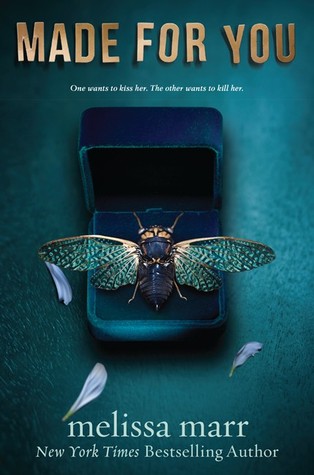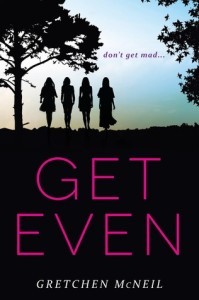 Illusions of Fate by Kiersten White ★★★
Rites of Passage by Joy N. Hensley ★★★★
Blackbird by Anna Carey ★★★
Forget Me by K.A. Harrington ★★★★
Made for You by Melissa Marr ★★★★
Get Even by Gretchen McNeil ★★★★

Goodreads Challenge: I've read 61 out of 100 books! I'm still tragically far behind but I'm past the point of caring. I'm just reading as I go and if don't make it, I don't! There is always next year 😉
2014 Debut Author Challenge: I have read 8 books out of my goal 20. I read two in September, which is the best progress I've had in a while. I doubt I will meet this goal by the end of the year but I hope to atleast read a few more!
2014 TBR Pile Challenge: I didn't read anything here again haha. I should probably just eliminate this altogether but what if I suddenly read a ton in the last three months 😉 Always the optimistic!
2014 Review Pile Reading Challenge: I read another 7!! I'm one book shy of my 45 goal 🙂 I'm so excited, and it's perfectly timed because October, November and December I have far less review copies to read than previous months so it gives me a bit a chance to catch up on other reads!
2014 Series Challenge: I haven't updated this challenge recently, so I have no idea. I'm going to sit down in October and get my progress sorted out!
2014 Prequel and Sequel Challenge: Oh wow, I just checked and apparently I completed my goal mid-September! YAYY!!! I still have to update everything to make sure, and I will continue to participate and see how well I do until the end of the year 🙂

I participated in the Made for You tour! I loved this book, it was such a great read and I had so much fun participating in the tour. I also posted a Guest Post by J.L. Bryan for the Ellie Jordan, Ghost Trapper Book Blitz! I can't wait to read this one, and plan on doing so for my Halloween reading 🙂 The giveaway is still ongoing until next week so be sure to stop by to enter to win an ebook!
I posted my Top Ten Tuesday picks for Top Ten Underrated Books, Top Ten Authors I've Only Read One Book From but Need to Read More, Top Ten Books on My Fall TBR List, and Top Ten Books that Were Hard for Me To Read!
Along with my September reads I also posted my review for Anatomy of a Misfit by Andrea Portes. It was definitely an interesting reading experience for me!
I bought a lot of books… like a ton. I went to a used book sale and there were so many good picks there! I also of course bought some others as well 😛 I posted about them here and here!


Unfortunatly I didn't keep up so well with posts in September so I don't have as many as normal, I'm still going through September posts in Feedly and my email  🙁 I will be back in regular business for October folks!!
Books & Reading
Bookish Fun & Misc
Blogging Help & Design Posts
Blogging & Reviews
Social Media, Commenting & Misc Blogging Related Posts
And that's all for this month! How was everyone's September? Are you excited that Fall is here also? Link up!