Stacking the Shelves is a weekly meme hosted by Tynga's Reviews where you showcase all of the books you received for the week, whether it be physical or electronic books!
 Happy Saturday 🙂 How was everyone's week? Mine was busy and fairly uneventful other than the fact that this weekend I will be very busy most likely. My sister is coming next Friday for ten days and I am OVERJOYED! I haven't seen her in two years, since my last visit home, and we are going to have the BEST TIME EVER 🙂 haha. This week I have to buckle down and get the spare bedroom/book room finished as that is where she will be sleeping, so it will be a fun time arranging all my books! I also went back to yoga last night since I have injured my feet and… it sucked. My toes still don't bend properly and I'm clearly a bit out of shape from not doing it in a month and a half, sigh. I just need to stick with it though because I HATE not doing it! I'm slowly getting things back to normal on the blog. I anticipated being finished with the backlog on Tuesday but we had a bad storm on Tuesday and it did something to the internet tower in my area and the only thing that wouldn't work was my BLOG, argh haha. Anyways since yesterday it's been working so I will be playing a bit of catchup again today also.
I didn't get a lot of books these past few weeks which is perfect as I am really taking this "ban" seriously. I didn't get a single review copy, which that in itself is fantastic. I'm slowly getting caught up with the review backlog… hopefully in July I will be caught up (ish)?
Anyways on to the few books…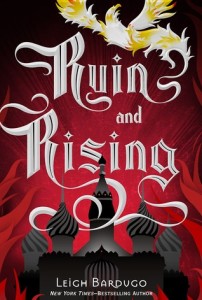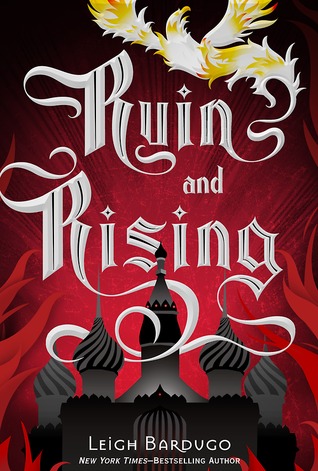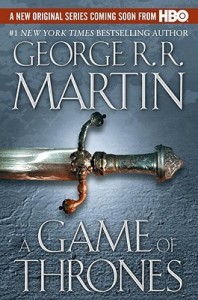 Ruin and Rising by Leigh Bardugo
*Purchased at Indigo Spirit
A Game of Thrones by George R.R. Martin
*Purchased at Indigo Spirit
Well I have been waiting for Ruin and Rising so I can finally read Siege and Storm! I have noticed that Chapters/Indigo is constantly putting out books a week early and this was one of them. I got it a week before release! Is that even allowed? I was super shocked when I seen it but I needed to snatch it up immediately haha. I also picked up A Game of Thrones because I have committed to reading this series now 🙂 I am currently watch season one of the show so please no spoilers, but I am going to start this hopefully Sunday night when I am finished season one!


None this week!


None this week 🙂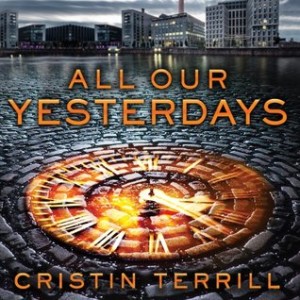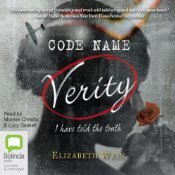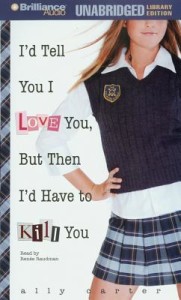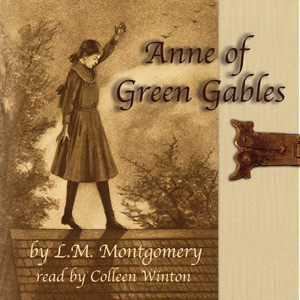 All Our Yesterdays by Cristin Terrill
*Free on SYNC
Code Name Verity by Elizabeth Wein
*Free on SYNC
I'd Tell You I Love You, But Then I'd Have to Kill You by Ally Carter
*Free on SYNC
Anne of Green Gables by L.M. Montgomery
*Free on SYNC
I grabbed four of the SYNC audiobooks that were available! All Our Yesterdays has been on my wish list for a while so I was excited to see that up there. Code Name Verity I have already read and loved but I have wanted the audio book since I finished it. I just think this is one that really, really needs the voice and I have already started it. Phenomenal already. I also had previously started the first book in the Gallagher Girls series but my audiobook borrow expired before I could finish it. I'm glad it was on SYNC because I did really enjoy it so I'd like to start it again! And Anne of Green Gables… and old favorite and I'm interested to see how I like the audiobook!
What books did you get this week? Have you read any of these yet? Are you a GOT fan? Link up!