Well the scramble to choose a reader has now been long over and the one that I finally decided on is Feedly. I find it's the most versatile and has the most options, plus it's prettier than the others 😛 I'm not sure what the other readers have as options, or that any of this will be translatable but hopefully some of these tips will be useful in other readers as well.
If you would like a separate tutorial on any other readers, fill out the form here, and I will gladly experiment with one to see if what I do on Feedly is possible on other readers!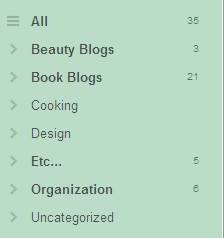 I wouldn't be able to use a reader if there wasn't categories. I subscribe to so many blogs that it would be next to impossible for me to organize them without this option. I (try to) read my book blogs daily, so they have to be separate and most of the other categories I read once weekly(I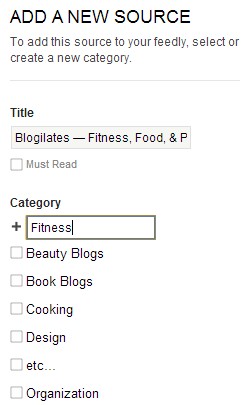 subscribe to far fewer other blogs than book blogs, go figure).
To add a category choose "organize" on the left sidebar under the heading "My Feedly". Here you can create any category you would like and also drag and drop your chosen blogs into the category box.
When subscribing to a blog in Feedly, you choose the "Add Content" heading, copy&paste/type the blog you would like to subscribe to and choose the plus sign. As you see in the picture you can choose to add the blog to an existing category or create a new one. I find it's easiest to do this every time I add a new blog, otherwise it gets added to the uncategorized category which I hardly ever check.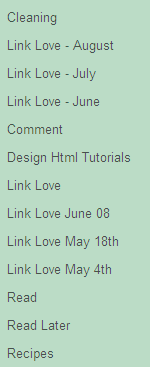 One of my absolute favorite features in Feedly is the fact they have a fantastic tagging system. In the previous version of Feedly, it allowed you to actually edit your tags(delete & rename) but it's not available any longer. From what I've found in their knowledge base it apparently will be available in their new version and I certainly hope so. I only use a lot of my tags for a month at a time(you will see below) and it's starting to look a bit cluttered with the inability to delete them. Anyhow, the tagging is fantastic. I always have to have sub categories for everything and this makes my life 10x easier!
I won't cover all of my tags, just the main ones that are specific to blogging. In my monthly wrap ups I post "Link Love" which is basically a list of awesome posts from other bloggers. If I find something that I want to add, I will tag it as "Link Love – MONTH". As you see can see this where the deleting would help. "Comment" is where I put all of the posts that I want to comment on but don't have time. I use this the most through the week when I'm cleaning out my Feedly but don't have time to actually read or comment. "Design HTML Tutorials" is any useful blogging tutorials that I may need at a later time. I've used posts MONTHS after they have been posted because of this tag. Ashley's(Nose Graze) posts almost always dominate this category 😛 The final category that is the most used is "Read Later". I often put discussion posts or long posts that I want to read but just don't have time(again like comments, this is normally through the work week). By using these tags it keeps my main category from overflowing and I don't miss anything that I want to read.

To add a tag to a blog post simply click the "+Tag" button and choose which categories you would like.

The last function I use the most in Feedly is the "Save for Later" bookmark. Since I use the "Read Later" tag, I use my Save for Later bookmark for posts, events, or anything really that I want a reminder about. For instance when the first Bout of Books post was up in July I added it to Save For Later. That way I remember that I want to participate but it's not something I need to immediately look at.

To add something to "Save for Later" just click the ribbon bookmark at the top/bottom of the post!
All of your "Save for Later" items will show up in the left sidebar under "Saved for Later".

Well those are the main items I use for organizing in Feedly. Obviously there is TONS more that you could do, including playing around with the preferences, but those are what I find most useful.
Do you guys use Feedly? What is your favorite part about Feedly? Or do you use a different RSS Reader?